Virtual Phone Number
Virtual Phone Number for Business
Toll Free & Local Numbers in 120+ Countries
Easy Activation in Just 3 Minutes
Answer Calls Anywhere
Simple, Clear Pricing with no Set-up Fees
No Contract - Cancel Anytime
Expand your Business Worldwide with an Effective, Flexible Virtual Phone Number
Powerful Virtual Phone Features from TollFreeForwarding.com
How It Works – 3 Simple Steps
1
Choose Your Number
Select a local, national or toll-free number from our vast inventory
2
Activate
Let us handle the sign-up - it takes just 3 minutes
3
Receive Calls
Immediately start receiving calls and servicing your customers
GET YOUR PHONE NUMBER NOW
See why over 20,000 customers trust TollFreeForwarding for their virtual phone number needs
Advanced Features of Virtual Phone Number
Scheduled Forwarding
Robust scheduling options allow you to route your calls based on the days and hours of your business. Route your calls to your main call center during business hours and to voicemail during non-business hours.
Real Time Reporting
Instantly view detailed information about calls made to your TollFreeForwarding phone number. Learn about your customers' call habits to help make decisions about outbound sales and follow-up.
Call Recording
Keep track of your calls by recording all or some of your calls. Recorded calls are stored in call detail records and can be played or downloaded at any time.
GET YOUR PHONE NUMBER NOW
An unrivaled inventory of local, national, and international virtual phone numbers
TollFreeForwarding.com offer stress-free phone number activation in the territories you need to grow your business.

Launch your business in a new market with a virtual phone number from TollFreeForwarding. Virtual numbers give you the power to set up communications outside of your geographical location. Our cloud phone system makes it easy to create a business presence that your customers will instantly recognize. Our virtual phone numbers can re-direct calls to any business or mobile phone, forwarding calls to your office or a chosen individual.

With a huge inventory of virtual business numbers touching over 120 countries, you can be set up with the phone numbers you need in a matter of minutes. Our outstanding customer service team are on hand to activate your number today, with no hidden costs. Just a simple and effective means of improving the service you provide for your customers.
ACTIVATE
Outstanding customer service for a seamless setup
All numbers from TollFreeForwarding.com come free with hosted PBX features. Hosted PBX is a cloud-based system that requires no installation or maintenance and is completely equipment-free. Since Hosted PBX comes with no line or extension limits, you have complete flexibility to forward calls to as many devices as you choose.

Our dedicated support team are available to handle the details and ensure a smooth transition to your new virtual phone number. They can talk you through the available options for a virtual phone number in the territory you're looking to move into.

Benefit from 24/7 support to find the package that's right for your business, handling setup in as little as three minutes. Planning on handling a high volume of minutes? Get in touch and we can build a custom, discounted package with help from a dedicated account manager.
BUY NOW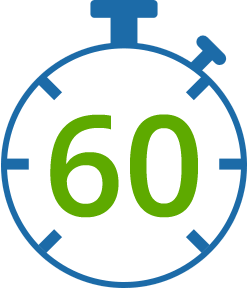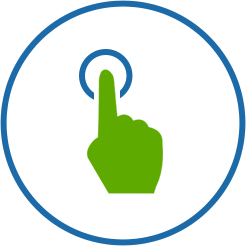 Clear, custom pricing solutions
Virtual phone numbers can benefit businesses of any size. Whether you're expanding internationally in a number of new countries, or looking to increase your reach across new regions, we have a package that can suit you.

With a virtual phone number from TollFreeForwarding, you get flexibility and transparency when it comes to pricing. Starting at just $4 a month, choose from pay as you go minutes to top up when your business needs it, or save money by opting for one of our monthly prepaid packages. Pre-loading your account with the number of minutes you need, we have a package that suits your business model.

Starting at 250 minutes, sign-up for a free trial of your business' new virtual phone number. There are absolutely no hidden costs, all taxes are included in the price. Our flexible plans allow you to cancel at any time, so sign up and see how we can help grow your business.
ACTIVATE
Detailed inventory for numbers where you need them
TollFreeForwarding.com offers access to virtual phone numbers in over 1,000 cities and 120 countries. We pride ourselves on our extensive inventory of virtual phone numbers. If you're looking to launch overseas, we have numbers available in every market from China to Canada. Plus, you can market your brand locally with a virtual phone number located in the city of your choice.

Extensive features, including cloud-based management and failover routing, mean we are trusted by over 20,000 companies around the world. For businesses of all sizes, you can increase customer trust and set up in a whole new country without investing in a costly new office. Solve one of business' most problematic issues. Expansion is made easy with a virtual business phone number from TollFreeForwarding.

Call us today and start growing your business with us.
BUY NOW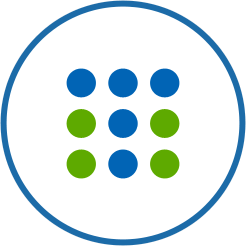 Join over 20,000 customers already using TollFreeForwarding
Setup in just one minute. No credit card required. Cancel any time.
GET YOUR PHONE NUMBER NOW