South Africa

Virtual Phone Numbers
Toll Free & Local Numbers in 5 Major Cities
Setup in 3 Minutes
Answer Calls Anywhere
No Hidden Fees, Cancel Anytime
No Expensive Equipment
Support Team Lines Open Late
Get a South African Phone Number from the Industry's #1 Provider
Powerful Virtual Phone Features from TollFreeForwarding.com
How It Works – 3 Simple Steps
1
Choose Your Number
Select a local, national or toll-free number from our vast inventory
2
Activate
Let us handle the sign-up - it takes just 3 minutes
3
Receive Calls
Immediately start receiving calls and servicing your customers
GET YOUR PHONE NUMBER NOW
See why over 20,000 customers trust TollFreeForwarding for their virtual phone number needs
Advanced Features of South Africa Virtual Phone Numbers
Scheduled Forwarding
Robust scheduling options allow you to route your calls based on the days and hours of your business. Route your calls to your main call center during business hours and to voicemail during non-business hours.
Real Time Reporting
Instantly view detailed information about calls made to your TollFreeForwarding phone number. Learn about your customers' call habits to help make decisions about outbound sales and follow-up.
Call Recording
Keep track of your calls by recording all or some of your calls. Recorded calls are stored in call detail records and can be played or downloaded at any time.
GET YOUR PHONE NUMBER NOW
South Africa

to You by Phone, Wherever You Are

South Africa is home to over 56 million people and one of the world's fastest-growing economies. It leaves a world of opportunity for businesses of all industries and sizes – but establishing communications can be tough. With a South African virtual phone number from TollFreeForwarding.com, you can enhance customer, client or colleague communication without damaging your bottom line.

Each of our virtual numbers comes with a great range of smart features, including international call forwarding, which allows you to take calls from customers in your office, mobile or PBX line, anywhere in the world. Faxes and voice messages can also be converted to email.

You can add or delete numbers as you please. And with no long-term commitment or new telephone equipment required, you can cancel at any time. You'll have crystal-clear call quality at low monthly rates.

All our South African phone systems come with a 20-day free trial.

ACTIVATE
Establish Communications Wherever You Need It
Depending on the needs of your business, TollFreeForwarding.com offers a range of virtual numbers that can meet your requirements. Choose from:
National numbers are recognizable country-wide, giving you access to every member of the South African population. Alternatively, you may need a virtual number to deal with clients or colleagues that are based in specific locations. For that, choose a local number in any five major South African cities:
Bloemfontein
Cape Town
Durban
Johannesburg
Pretoria
BUY NOW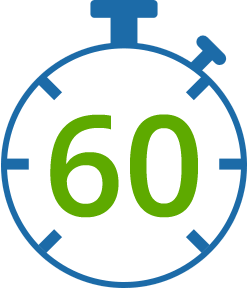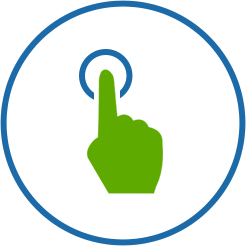 Utilize Scheduling, Reporting, and Recording
By choosing TollFreeForwarding.com, you team up with a front runner in the virtual phone number industry. Our suite of cloud pbx features helps you get the most out of your new South African phone system.
Take Time/Day Scheduling. Time zones can be problematic if you're forwarding calls to the other side of the world. With Time/Day Scheduling, you can direct calls to different devices depending on the day and time. Call center during the week, and straight to voicemail during the weekend.
Delve into your intuitive online dashboard, and you can access other helpful features such as reporting and recording tools. View detailed statistics about calls made to your virtual phone number and listen to recordings of the calls made. It's all available in seconds thanks to our cloud-based system.
All these features and more could be at your fingertips in just a few minutes.
ACTIVATE
Straightforward Pricing for all Businesses
With a TollFreeForwarding.com number, you are never tied into long-term contracts or complicated pricing structures. The fee you see before signing up is the fee you'll pay. No hidden fees and no setup costs are bolted on. Starting at just $4 per month, our competitive pricing lowers the risks to your business no matter the size of your revenue streams.
Our tiered packages offer a solution for every kind of business. From the Starter package for those investing in their first virtual number to High Volume for those dealing with a larger number of calls, TollFreeForwarding.com can help bring South African business to you. We even have a pay as you go option if you prefer.
Open late into the evenings, call our support team for expert advice on the package that suits your business. For those interested in the High Volume package, we'll create you a bespoke deal that brings you even better rates.
BUY NOW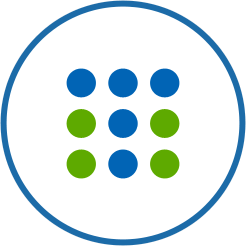 Join over 20,000 customers already using TollFreeForwarding
Setup in just one minute. No credit card required. Cancel any time.
GET YOUR PHONE NUMBER NOW