Get a
Czech Republic

Virtual Phone Number
For toll free and local Czech numbers, look no further than TollFreeForwarding.com. Our pay as you go options, cancel any time policy, and 24/7 support team give you the flexibility you need.

Our Czech Republic virtual phone numbers can be set up in as little as 3 minutes, allowing you to forward calls from local customers to your home, office or PBX around the world.
Powerful Virtual Phone Features from TollFreeForwarding.com
How It Works - 3 Simple Steps
1
Choose Your Number
Select a local, national or toll-free number from our vast inventory
2
Activate
Let us handle the sign-up - it takes just 3 minutes
3
Receive Calls
Immediately start receiving calls and servicing your customers
GET YOUR PHONE NUMBER NOW
See why over 20,000 customers trust TollFreeForwarding for their virtual phone number needs
Advanced Features of Czech Republic Virtual Phone Numbers
Scheduled Time of Day Routing
Robust scheduling options allow you to route your calls based on the days and hours of your business. Route your calls to your main call center during business hours and to voicemail during non-business hours.
Real Time Reporting
Instantly view detailed information about calls made to your TollFreeForwarding phone number. Learn about your customers' call habits to help make decisions about outbound sales and follow-up.
Interactive Voice Response (IVR)
Greet your callers with a custom greeting and an intuitive Interactive Voice Response menu. Simply by pressing a number on their keypad, callers can be connected straight through to the correct department or person for their query.
Get your phone number now
Establish your Business Internationally with Czech Numbers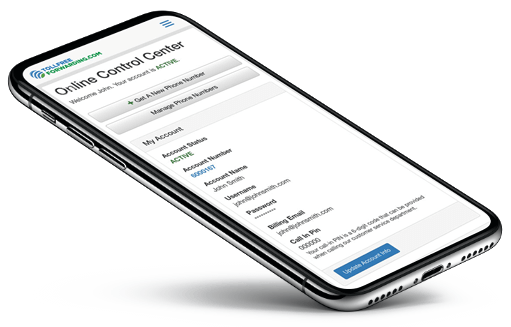 Provide your Czech customers with a Czech Republic contact number from TollFreeForwarding. All of our Czech numbers come with quick and easy setups, flexible payment plans, and advanced features to help improve your customer interaction.
It doesn't matter where in the world you are located; with Czech numbers, your Czech customers can reach your business locally even without a physical in-country location. Better yet, call to your Czech numbers can be forwarded to anywhere in the world, be it a call center, business line, or cellular phone.
Get your phone number now
Czech Republic Telephone Numbers with 24-Hour Customer Support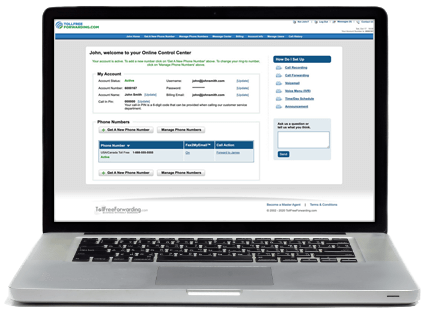 If you are looking for Czech Republic telephones numbers with exceptional customer support, there's no better VoIP solution than TollFreeForwarding. Our dedicated support team is available 24/7 to help you with whatever you may need. If you want to add a line, adjust your plan, or simply have a question about your service, we are there for you when you need us.
Our support team can also help you find the plan that best works for your business. Whether you need a pay-as-you-go plan or a pre-paid monthly plan, our support team is there to help you choose a service plan that fits your needs and budget.
Get your phone number now
Frequently Asked Questions
Where can I forward calls to Czech numbers?

You can forward calls to your Czech number anywhere in the world. And with scheduled forwarding, you can forward calls to one location during business hours and a different line during non-business hours. The choice is yours with customizable forwarding solutions.

What type of payment plans are available for Czech numbers?

We offer a range of flexible payment plans, including pay-as-you-go and pre-paid options. Additionally, there are no setup or cancellation fees.

How to call Czech numbers?

Czech phone numbers consist of 12 digits split into groups of three with a country code of +420. For example +420 [XXX-XXX-XXX-XXX].
Join over 20,000 customers already using TollFreeForwarding
Setup in just one minute. No credit card required. Cancel any time.
Get your phone number now
Czech Republic Phone Number Information
Czech phone numbers are made up of 12 numbers that are split into groups of 3. The country code for the Czech Republic is +420.
In addition to our Czech phone numbers, we offer a wide selection of virtual European numbers. Explore more of our options below.
---
---