Get a
Cayman Islands

Virtual Phone Number
Activate a Cayman Islands phone number with TollFreeForwarding.com and establish a virtual presence that allows you to forward calls anywhere across the globe.

Our Cayman Islands numbers can be activated in just 3 minutes with no setup fees, a cancel any time policy, and 24/7 access to a dedicated support team to help you.
Powerful Virtual Phone Features from TollFreeForwarding.com
How It Works - 3 Simple Steps
1
Choose Your Number
Select a local, national or toll-free number from our vast inventory
2
Activate
Let us handle the sign-up - it takes just 3 minutes
3
Receive Calls
Immediately start receiving calls and servicing your customers
GET YOUR PHONE NUMBER NOW
See why over 20,000 customers trust TollFreeForwarding for their virtual phone number needs
Advanced Features of Cayman Islands Virtual Phone Numbers
Scheduled Time of Day Routing
Robust scheduling options allow you to route your calls based on the days and hours of your business. Route your calls to your main call center during business hours and to voicemail during non-business hours.
Real Time Reporting
Instantly view detailed information about calls made to your TollFreeForwarding phone number. Learn about your customers' call habits to help make decisions about outbound sales and follow-up.
Interactive Voice Response (IVR)
Greet your callers with a custom greeting and an intuitive Interactive Voice Response menu. Simply by pressing a number on their keypad, callers can be connected straight through to the correct department or person for their query.
Get your phone number now
Make Life Easy for Your Cayman Island Clients with a Cayman Island Phone Number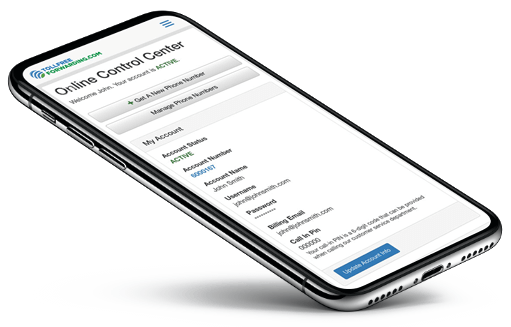 If you do business in the Cayman Islands, you need to provide your customers with the ability to reach you on a local level. That's why TollFreeForwarding.com makes it easy, providing you with virtual Cayman Island phone numbers that you can forward anywhere in the world, including call centers, business lines, and mobile phones.
Our Cayman Island phone numbers are cloud-based. Therefore, you don't need to worry about any complicated setup or installation. We handle almost everything from our end, getting you ready to receive calls on your virtual Cayman Island phone number in just a few short minutes.
Get your phone number now
Virtual Cayman Phone Numbers with Advanced Features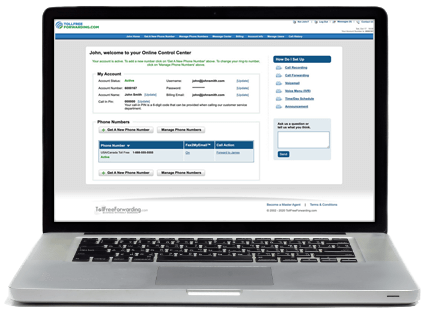 Every virtual Cayman phone number from TollFreeForwarding.com comes with advanced features to ensure you provide the best customer service experience possible. Some of the advanced features offered include scheduled forwarding, real-time reporting, and call recording.
Scheduled forwarding allows you to forward calls to your Cayman phone number to various lines, depending on the time of day. For example, you could send calls to your office during the morning and your mobile in the afternoon. With call recording, you can playback old calls whether it be for reference or training purposes. Real-time reporting provides you with data that you can leverage to create an optimized customer service experience.
Get your phone number now
Frequently Asked Questions
Join over 20,000 customers already using TollFreeForwarding
Setup in just one minute. No credit card required. Cancel any time.
Get your phone number now
Cayman Island Phone Number Information
Cayman Island phone numbers consist of 7 digits. However, if dialing from the US or Canada, +1 and the 345 country code must be included before the 7 digit number.
If you want to explore more of our virtual phone numbers from around the world, check out below!