China

Virtual Phone Numbers
Find a New Audience in China
Toll Free & Local Numbers Available
Cancel Anytime with No Contract
Setup in 3 Minutes with No Added Fees
Answer Calls from your Home, Office or Cell Phone
Unbeatable Support
Watch your Business Grow with China Phone Numbers from the World's #1 Provider
Discover how Chinese phone numbers can grow your business
With TollFreeForwarding.com, you can establish a virtual presence in China, saving you money and giving you instant access to your clients.

If you're looking to grow your business globally, you need to be in China. Setting up an office there, however, can be daunting and costly.

With TollFreeForwarding.com, you don't need new equipment or technical expertise and there are no additional set-up costs. Simply select a phone or cell phone number online and activate it in just a few minutes. We handle all the hard work on our end, leaving you with an intuitive dashboard for adding and removing numbers at your discretion.

Our virtual phone numbers come with industry-leading smart features. With call forwarding and virtual PBX at no additional cost, we provide complete control and amazing flexibility. You'll have crystal-clear quality phone lines with local numbers for your Chinese customers or suppliers, with free call-forwarding to any number.
ACTIVATE
Access the world's boom economy
Trust, convenience, and accessibility are key ingredients for keeping customers happy, particularly when they're in another country. A TollFreeForwarding.com virtual number makes life easier for existing Chinese customers and enhances your appeal in one of the most populated countries on the planet.

Choose the option that's best for you and your customers, selecting from our huge inventory of Chinese telephone and China cell phone numbers, such as national (400-1), toll free (800), or local numbers. The impact will provide comfort and familiarity to your customers and client, who want to buy from and work with businesses they trust. One of the most cost-effective methods of achieving this is by investing in a virtual number, giving you the presence you previously thought you couldn't afford.


BUY NOW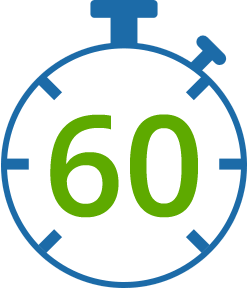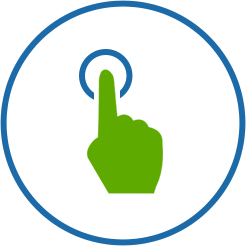 Simple setup for Chinese expansion at your fingertips
Whether you're trying to secure a new supplier in Shenzhen, selling your IT to Shanghai tech companies, or wanting to give family in Beijing a convenient way to reach you, a toll-free number provides a simple and inexpensive way to connect. You can choose a number that's accessible from a cell phone or landline, or both.

Alternatively, you may be targeting a specific test market in China and you want to give customers in a particular region a local number they'll recognize. TollFreeForwarding.com has a huge inventory of virtual numbers to choose from, located in different areas of the world's fourth biggest country.

Whichever number you choose, customers and loved ones will appreciate being able to call you anywhere in the world, for free or the cost of a local call. No more dialing code confusion; no more astronomical international phone bills, just the chance to grow your business in an all new territory.
ACTIVATE
Try it risk-free today
We understand that keeping a tight rein on expenditure is an important concern for businesses of all sizes. That's why we have a number of flexible payment options that keep you in control of your money. Choose from pay-as-you-go or monthly or annual payments, selecting one of our tiered packages to suit your needs. Only pay for the minutes your business is likely to handle, maximizing the value our service gives to your business. For larger businesses handling a lot of calls, take advantage of discounted rates and call our support team for a bespoke package.

Best of all, there is no contract to sign and no long-term commitment. You can cancel anytime, leaving you in control of your service and your money. Each of our packages comes with a free trial, so sign up now and see how we can help grow your business before you pay a dime.
BUY NOW