Turkey

Virtual Phone Numbers
Turkey Phone Number Information
Toll Free & Local Numbers Across Turkey
Start Receiving Calls in 3 Minutes
Cloud System for Simple Setup
No Set-up fees
No Long-term Contract
Seamless, Crisp, and Clear Call-Forwarding from Turkey – Every time!
Powerful Virtual Phone Features from TollFreeForwarding.com
How It Works – 3 Simple Steps
1
Choose Your Number
Select a local, national or toll-free number from our vast inventory
2
Activate
Let us handle the sign-up - it takes just 3 minutes
3
Receive Calls
Immediately start receiving calls and servicing your customers
GET YOUR PHONE NUMBER NOW
See why over 20,000 customers trust TollFreeForwarding for their virtual phone number needs
Advanced Features of Turkey Virtual Phone Numbers
Scheduled Forwarding
Robust scheduling options allow you to route your calls based on the days and hours of your business. Route your calls to your main call center during business hours and to voicemail during non-business hours.
Real Time Reporting
Instantly view detailed information about calls made to your TollFreeForwarding phone number. Learn about your customers' call habits to help make decisions about outbound sales and follow-up.
Call Recording
Keep track of your calls by recording all or some of your calls. Recorded calls are stored in call detail records and can be played or downloaded at any time.
GET YOUR PHONE NUMBER NOW
Impeccable International Calling with
Turkey

Phone Numbers

Got a body of customers in the territory of Turkey? Got a physical office, or several existing clients, situated there? Improve communications with your customers, clients or colleagues with a virtual number from TollFreeForwarding.com.

In just a few minutes you can have the solution you need for incredible international calling. Our cloud pbx system requires no expensive new software or equipment and no in-house technical skills. Select a virtual phone number in Turkey with us, and we'll activate your service in minutes. Plus, our intuitive online dashboard allows you to jump in and monitor your calls wherever you are.

It all comes at an exceptional price. Our flexible pricing structures provide a solution for businesses of all sizes. Our tiered packages increase the number of call forwarding minutes depending on your needs. Sign-up for a free trial today.

ACTIVATE
Smooth Cloud-based Call Forwarding
With the variety of call forwarding options available to you from TollFreeForwarding.com, you'll be able to take complete control of your Turkish number. No matter where you would like to receive your calls from Turkey, TollFreeForwarding.com can make it happen. Our virtual numbers can be answered from landlines, VoIP, mobile devices and other services, helping you never miss a call and provide the perfect experience to your customers.
Plus, with our sophisticated smart network, you get a clear call connection every time. Every time you receive a call, our reliable network will analyze multiple carriers to find you the best line. It means that no matter the time of the call, we'll select the best line to deliver the best call quality with your customers.
Finally, with PSTN failover, you'll never miss a call. If your first SIP device is unable to take an incoming call, it will automatically be routed to another device of your choice.
BUY NOW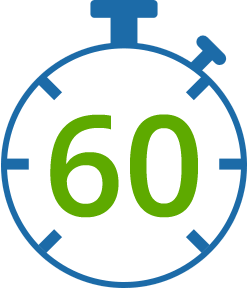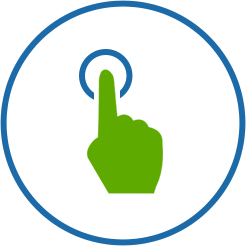 Customer-winning Features
In addition to the impressive call forwarding options provided by TollFreeForwarding.com, you'll also have access to a list of tools and features that will help you to make the most of your Turkey Phone Numbers. With international ringback tones, callers to your Turkey virtual phone number will hear a recognizable dialing tone as soon as they call. It might seem small, but this can aid in winning over customer trust
Time of day call routing will also improve the experience of your callers by allowing you to ensure that time zone differences will not be an issue. Route calls to different locations or devices depending on the time of day and other criteria in order to make sure that there is always somebody available to answer the call from Turkey. Simultaneous and sequential ringing also helps with this, as both features give you the option of sending calls to more than one location at once.
ACTIVATE
A Product for all Business Needs
TollFreeForwarding.com provides an excellent service at a competitive price and setting up could not be simpler. First, choose the type of number you require. This might depend on where your customers, clients or colleagues are situated in Turkey. Choose from:
Turkey National
Local in one of six locations
Turkey Toll Free 811 or 812
Be it a Nationwide number, local area code to appeal to local markets in cities like Istanbul or Adana, or Toll Free number that makes it free for customers to call you, TollFreeForwarding.com has the solution. We house one of the largest virtual phone number inventories around, so you'll never be without the product you need.
Getting started takes as little as three minutes. Just select the category of number you require and our cloud system will do all the heavy lifting.
BUY NOW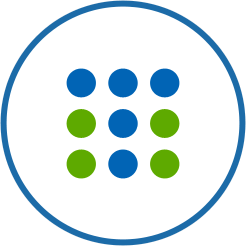 Join over 20,000 customers already using TollFreeForwarding
Setup in just one minute. No credit card required. Cancel any time.
GET YOUR PHONE NUMBER NOW