Get a
Botswana

Virtual Phone Number
Get a virtual Botswana number and begin receiving calls to your home, office or PBX anywhere around the world with TollFreeForwarding.com and our global call forwarding, cloud-based software.
Our Botswana phone numbers help build trust in the local market, and take just 3 minutes to activate, with no obligations or setup fees.
Powerful Virtual Phone Features from TollFreeForwarding.com
How It Works - 3 Simple Steps
1
Choose Your Number
Select a local, national or toll-free number from our vast inventory
2
Activate
Let us handle the sign-up - it takes just 3 minutes
3
Receive Calls
Immediately start receiving calls and servicing your customers
GET YOUR PHONE NUMBER NOW
See why over 20,000 customers trust TollFreeForwarding for their virtual phone number needs
Advanced Features of Botswana Virtual Phone Numbers
Scheduled Time of Day Routing
Robust scheduling options allow you to route your calls based on the days and hours of your business. Route your calls to your main call center during business hours and to voicemail during non-business hours.
Real Time Reporting
Instantly view detailed information about calls made to your TollFreeForwarding phone number. Learn about your customers' call habits to help make decisions about outbound sales and follow-up.
Interactive Voice Response (IVR)
Greet your callers with a custom greeting and an intuitive Interactive Voice Response menu. Simply by pressing a number on their keypad, callers can be connected straight through to the correct department or person for their query.
Get your phone number now
Grow Your Business with a Botswana Number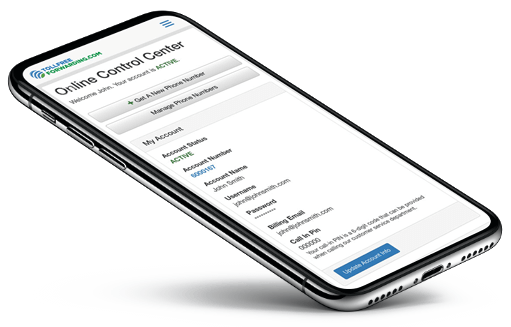 A phone number in Botswana helps you expand your global presence and make communications with customers in Botswana simple. Our toll free Botswana numbers mean you can place your business in Botswana, no matter where in the world you're located. With our expert call forwarding service, incoming calls can be forwarded to your home, call center, office, or mobile.
Our Botswana numbers are based in the cloud and don't require external hardware, so there's no limit to your call forwarding capabilities. Everything can be handled online with your intuitive dashboard, giving you full flexibility with your Botswana phone number.
Get your phone number now
Botswana Phone Numbers with Flexible Plans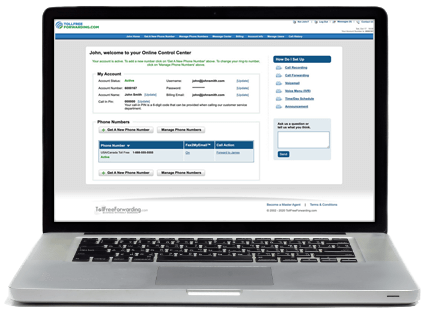 We understand how important it is for businesses to stay in control of their bottom line, especially when expanding internationally into new territories. That's why we offer Botswana phone numbers with total flexibility.
We have no long term contracts or commitments, just the call forwarding minutes you need, when you need them. If you're just starting out in Botswana you can opt for a small or pay-as-you-go plan then, when business grows, you can choose high volume plans that offer more minutes at a better rate.
Get your phone number now
Botswana Phone Number FAQs
Join over 20,000 customers already using TollFreeForwarding
Setup in just one minute. No credit card required. Cancel any time.
Get your phone number now
Botswana Phone Number Information
The number format for fixed-line numbers in Botswana is seven digits. There are no area codes in Botswana - instead, the first two or three digits of the number signify the geographical area. The Botswana country code is +267.
At TollFreeForwarding.com, we offer an extensive inventory of virtual numbers in countries and cities across the world. Explore some of our options below:
---
---