Panama

Virtual Phone Numbers
Panama Phone Number Information
Toll Free & Local Numbers in 120+ Countries
Activate Now! - Start Receiving Calls in 3 Minutes
Answer Calls Anywhere
No Set-up fees
Cancel Anytime
A Man, a Plan, a Canal, Panama Phone Numbers
Powerful Virtual Phone Features from TollFreeForwarding.com
How It Works – 3 Simple Steps
1
Choose Your Number
Select a local, national or toll-free number from our vast inventory
2
Activate
Let us handle the sign-up - it takes just 3 minutes
3
Receive Calls
Immediately start receiving calls and servicing your customers
GET YOUR PHONE NUMBER NOW
See why over 20,000 customers trust TollFreeForwarding for their virtual phone number needs
Advanced Features of Panama Virtual Phone Numbers
Scheduled Forwarding
Robust scheduling options allow you to route your calls based on the days and hours of your business. Route your calls to your main call center during business hours and to voicemail during non-business hours.
Real Time Reporting
Instantly view detailed information about calls made to your TollFreeForwarding phone number. Learn about your customers' call habits to help make decisions about outbound sales and follow-up.
Call Recording
Keep track of your calls by recording all or some of your calls. Recorded calls are stored in call detail records and can be played or downloaded at any time.
GET YOUR PHONE NUMBER NOW
Extend Your International Reach With
Panama

Phone Numbers

The Panama Canal has been helping businesses to extend their reach for a century now, and using a virtual phone number to expand your business into international waters can be just as helpful. When you use Panama phone numbers from TollFreeForwarding.com, you'll be able to introduce your company to an entirely new market while you gather important and valuable market testing data. Expansion doesn't have to be either costly or time consuming when you use a Panama virtual number to easily reach callers in Central America. If you're trying to generate more calls and more sales, it might be time to consider what a virtual number can do for your company.

ACTIVATE
Give Your Callers a Better Experience With
Panama

Phone Numbers

Not only will Panama phone numbers help you to expand your business in a new international market, but you'll also have access to a variety of tools and features that will improve your overall communication experience. When you have the control to decide how and when calls from Panama will be received, you'll be able to craft a caller experience that is both responsive and reliable. Give potential customers a reason to call back with an experience they can rely upon thanks to our advanced call forwarding features. No matter where you want to forward your calls, you'll be able to connect with customers from around the world. With the ability to connect to traditional landline phone, VoIP technology and even mobile devices, you'll be able to decide how you want to take your business calls and provide a world class experience to all of your callers.

BUY NOW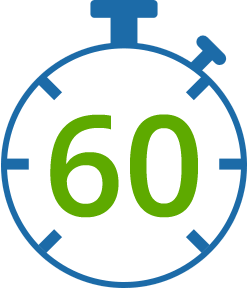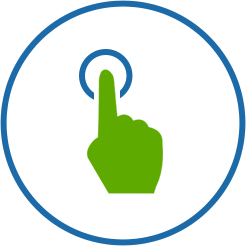 Use
Panama

Phone Numbers to Create a Meaningful Connection Overseas

While our advanced call forwarding is sure to give you the control that you need in order to craft a professional calling experience, our call routing features will ensure that you never miss another important call. With the power to send calls to different locations depending on various criteria, you'll be able to route calls where they are most likely to be answered. With a more reliable communications system, callers from international markets are sure to take notice of your professional services.

ACTIVATE
If you're trying to reach Panama from overseas, the difference in time zones could become problematic. However, with our time of day call routing, you'll be able to send calls to receivers who are available after business hours, which will ensure that your international callers are always being heard. Sequential and simultaneous ringing allow you a further degree of control by giving you the option to organize your calls and send them to more than one location. When you can organize your communications with such precision, you'll be able to give customers a clean, friendly and professional experience whenever they call.
It's time to take your goals of expansion seriously. Avoid the costly procedure of setting up shop in another market by using a virtual phone number to establish your brand in an entirely new area. If you want to see just how useful a virtual number can be for your business, our comprehensive free trial will definitely suffice. With our no risk free trial, you can discover just how useful our call forwarding and routing tools can be without having to pay a cent.
BUY NOW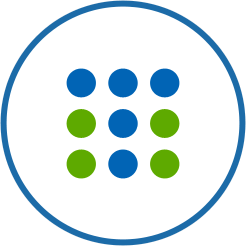 Join over 20,000 customers already using TollFreeForwarding
Setup in just one minute. No credit card required. Cancel any time.
GET YOUR PHONE NUMBER NOW