Get an
Austria

Virtual Phone Number
Invest in an Austria phone number from TollFreeForwarding.com and start receiving calls anywhere in the world, forwarded to your office, PBX or home, in just 3 minutes.

Our Austrian numbers have no setup fees and are available in monthly or pay as you go options with a cancel any time policy and access to a dedicated 24/7 support team.
Powerful Virtual Phone Features from TollFreeForwarding.com
How It Works – 3 Simple Steps
1
Choose Your Number
Select a local, national or toll-free number from our vast inventory
2
Activate
Let us handle the sign-up - it takes just 3 minutes
3
Receive Calls
Immediately start receiving calls and servicing your customers
GET YOUR PHONE NUMBER NOW
See why over 20,000 customers trust TollFreeForwarding for their virtual phone number needs
Advanced Features of Austria Virtual Phone Numbers
Scheduled Forwarding
Robust scheduling options allow you to route your calls based on the days and hours of your business. Route your calls to your main call center during business hours and to voicemail during non-business hours.
Real Time Reporting
Instantly view detailed information about calls made to your TollFreeForwarding phone number. Learn about your customers' call habits to help make decisions about outbound sales and follow-up.
Call Recording
Keep track of your calls by recording all or some of your calls. Recorded calls are stored in call detail records and can be played or downloaded at any time.
GET YOUR PHONE NUMBER NOW
Austria Phone Numbers with Advanced Features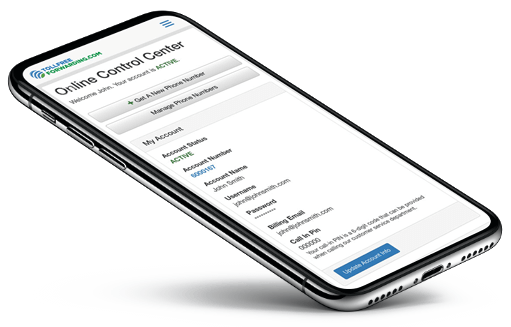 With a virtual phone number in Austria, staying connected to your international customer base has never been easier. Our Austria phone numbers come packed with advanced features, to make communications seamless across your business.
If you operate in multiple time zones or work from multiple offices, time/day scheduling helps you send calls to the location you're in at any given time. Real time reporting and call recording can help increase quality and staff training, while customizable features including IVR mean customers calling your Austria phone number receive a service personalized to them.
GET YOUR PHONE NUMBER NOW
Explore Flexible Plans for Your Austria Number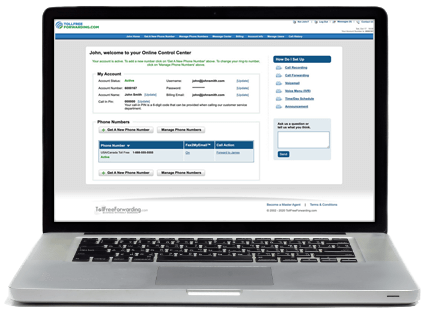 All of our Austria phone numbers are available on our flexible price plan, which means you can always stay in control of your business bottom line. Our Austria phone numbers come with no long-term contracts or commitments, so you can enjoy the call forwarding minutes you need, when you need them.
If you're just starting out with an Austria number, our packages include pay-as-you-go, so you only pay for the minutes you use. If you're expecting more calls to your Austria phone number, a high volume package may be better suited to you.
GET YOUR PHONE NUMBER NOW
Frequently Asked Questions
How do I get a virtual number in Austria?

You can get a phone number in Austria right here at TollFreeForwarding.com! We offer an extensive inventory of numbers in Austria and across the world, helping to expand your business reach into new locations. Click 'get your phone number now' to get started. We'll just need some details from you, and your new phone number in Austria could be ready to go in as little as three minutes.

What types of phone number are available in Austria?

In Austria we offer national and toll free numbers, as well as Austria mobile phone numbers. If you're looking to expand into a more specific area, you can also choose a local Austria number in Vienna.
Join over 20,000 customers already using TollFreeForwarding
Setup in just one minute. No credit card required. Cancel any time.
GET YOUR PHONE NUMBER NOW
Austria Virtual Number Information
The country calling code for Austria is +43. The international access code, which is used when placing a call from abroad, is 011. Phone numbers in Austria don't have a specific length as standard - instead, they can vary from a minimum of 4 digits to a maximum of 13 digits. Therefore, an example Austria phone number could be 011 43 XXX XXX.
At TollFreeForwarding.com, we're proud to offer an extensive inventory of virtual numbers around the world. See below for some of our popular options:
---
---