Get a
Uruguay

Virtual Phone Number
Buy a Uruguay virtual phone number with TollFreeForwarding. You could be receiving calls in just 3 minutes, and these calls can be forwarded to a home, office, or PBX anywhere in the world.

Once you have set up your Uruguay phone number, you will have access to a cloud-based platform where you can add, edit, or remove numbers. We also have a 24/7 support team dedicated to helping you find success expanding internationally.
Powerful Virtual Phone Features from TollFreeForwarding.com
How It Works - 3 Simple Steps
1
Choose Your Number
Select a local, national or toll-free number from our vast inventory
2
Activate
Let us handle the sign-up - it takes just 3 minutes
3
Receive Calls
Immediately start receiving calls and servicing your customers
GET YOUR PHONE NUMBER NOW
See why over 20,000 customers trust TollFreeForwarding for their virtual phone number needs
Advanced Features of Uruguay Virtual Phone Numbers
Scheduled Time of Day Routing
Robust scheduling options allow you to route your calls based on the days and hours of your business. Route your calls to your main call center during business hours and to voicemail during non-business hours.
Real Time Reporting
Instantly view detailed information about calls made to your TollFreeForwarding phone number. Learn about your customers' call habits to help make decisions about outbound sales and follow-up.
Interactive Voice Response (IVR)
Greet your callers with a custom greeting and an intuitive Interactive Voice Response menu. Simply by pressing a number on their keypad, callers can be connected straight through to the correct department or person for their query.
Get your phone number now
Use a Uruguay Phone Code to Get Closer to Your Customers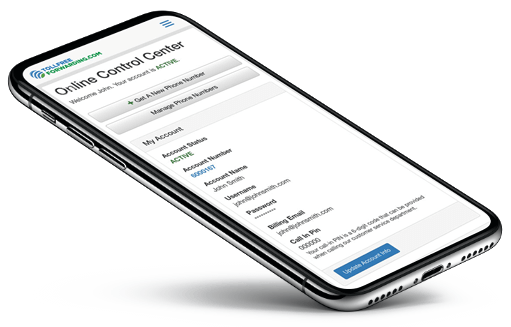 Every Uruguay Toll Free number from TollFreeForwarding.com can be directed to ring to any phone, anywhere in the world. Use the simple web interface to direct calls to one or many 'ring-to' numbers. Send calls to your corporate call center, main office, satellite office, home office, mobile number or any combination of these in any sequence. Ring three phones on three different continents - simultaneously. A Uruguay toll free number allows you to communicate with your local customers no matter where your offices are or your customers may be. It's important people can contact you in order to build trust and help you win new business, you can start build strong relationships with national and regional customers with a Uruguay phone code in just three minutes!
Get your phone number now
Our New Uruguay Toll Free Numbers Work with Your Old Phone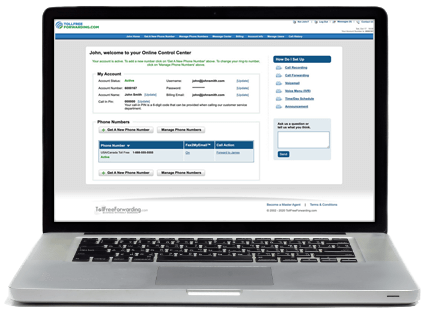 Our Uruguay toll free numbers don't require an expensive equipment upgrade, you can be fully set up with your existing equipment. Whether it's the software design team in India, call center in Ireland, home office in Argentina or manufacturing facility in China, your employees can continue to use the same phones. Your phone system was a key investment. Make the most of it with Uruguay Toll Free numbers from TollFreeForwarding.com. You can also count on a 24/7 support team should you have any queries about your Uruguay phone number.
Get your phone number now
Uruguay Toll Free Number FAQ
How do I get a local Uruguay phone code?

TollFreeForwarding.com can provide you with a Uruguay toll free number without the need for a physical office. This is a cost-effective way of building trust with your customers there. We can have you set up in just three minutes.

How to call Uruguay number?

The country code for Uruguay is +598. Dialing the number will also require an international exit code (011 for the United States). Subscriber numbers in Uruguay are 8 digits long.
Join over 20,000 customers already using TollFreeForwarding
Setup in just one minute. No credit card required. Cancel any time.
Get your phone number now
Uruguay Toll Free Number Information
From 2010, all phone numbers in Uruguay have eight digits. To make any call to any city in the country you have to dial eight digits. There are 100 different area codes in Uruguay depending on which city or region you're calling.
You can find virtual phone numbers for other countries in Latin America with TollFreeForwarding.com
---
---