Japan

Virtual Phone Numbers
Japan Phone Number Information
Toll Free & Local Numbers in 120+ Countries
Activate Now! - Start Receiving Calls in 3 Minutes
Answer Calls Anywhere
No Set-up fees
Cancel Anytime
Boost Your International Business with Japan Phone Numbers
Powerful Virtual Phone Features from TollFreeForwarding.com
How It Works – 3 Simple Steps
1
Choose Your Number
Select a local, national or toll-free number from our vast inventory
2
Activate
Let us handle the sign-up - it takes just 3 minutes
3
Receive Calls
Immediately start receiving calls and servicing your customers
GET YOUR PHONE NUMBER NOW
See why over 20,000 customers trust TollFreeForwarding for their virtual phone number needs
Advanced Features of Japan Virtual Phone Numbers
Scheduled Forwarding
Robust scheduling options allow you to route your calls based on the days and hours of your business. Route your calls to your main call center during business hours and to voicemail during non-business hours.
Real Time Reporting
Instantly view detailed information about calls made to your TollFreeForwarding phone number. Learn about your customers' call habits to help make decisions about outbound sales and follow-up.
Call Recording
Keep track of your calls by recording all or some of your calls. Recorded calls are stored in call detail records and can be played or downloaded at any time.
GET YOUR PHONE NUMBER NOW
Reach
Japanese

Customers with a Toll Free Number

Looking to improve communication in Japan, but no need for an office on the ground? A TollFreeForwarding.com number brings Japan to you without the costs usually associated with expanding into a new market.

The key is a virtual number from TollFreeForwarding, improves access and relations with customers in a new territory without relocation. Your number comes with a host of great features, including smart-call forwarding, enabling you to route calls from Japan to your office, home phone, mobile, PBX or call center. You can also convert voicemails and faxes to email.

You can add and delete numbers as you choose, allowing you to take phone calls from Japan no matter whether you're in or out of the office. You're not locked into any long-term arrangements, and you don't need any new equipment or expertise to benefit from a virtual phone number.

ACTIVATE
Give Customers Access Wherever You Are
With TollFreeForwarding.com, opt for a Japan phone number that's accessible from both landlines and mobile phones. Simply choose the type of number that suits your needs and those of your customers in Japan.
That might mean a nationwide toll free 0120 or 0800 number, or a local number that focuses in on a particular city. Are most of your customers based in Kobe, Osaka or the capital Tokyo? Or do they appreciate a business that has a local presence? If so, our extensive inventory of numbers can find the perfect phone number to build trust with your customers in Japan.
With a toll free number, your Japanese customers can reach you from a fixed line or mobile phone at no cost to them. It's a great selling point for new and existing customers. With local ring-back tones, your customers will feel as if you are in the same city!
BUY NOW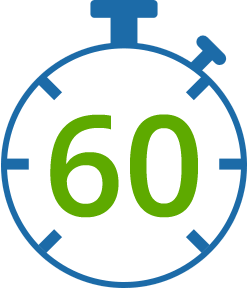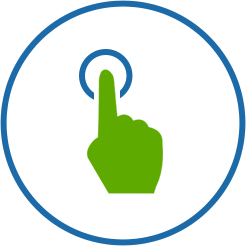 Simple Setup and Support
We use cutting-edge telecommunications technology to bring you a cloud-based virtual Japanese number that works every time a customer, client, or colleague wants to contact you. Our sophisticated system is designed select from a number of carriers, selecting the best one each time. It means that no matter the time of day, you'll receive crisp, clear call quality that defies the vast distances being covered.
Plus, with SIP with PSTN failover, a customer call will never be missed. Should your first call-forwarding number not answer the call, you can setup subsequent call forwarding numbers. Plus, you can route calls to different numbers depending on the time of day. Forward to your office by day and your mobile by night.
All this, and much more, is managed instantly by you in your intuitive online dashboard. It all comes from the very best in Cloud PBX technology with TollFreeForwarding.com. Start a free trial today and see why 20,000 business trust us.
ACTIVATE
Set up a Virtual Number in
Japan

at the Best Cost

Japan's economy is one of the biggest and most diverse in the world. It's a world leader in electronics and auto making, as well as a key market for manufacturing, banking, and finance.

But setting up an office and local phone lines with traditional carriers can be a nightmare in any country, with language, logistical, and financial hurdles to overcome. However, with TollFreeForwarding, a virtual presence in one of the world's biggest markets is easy and affordable.

We have developed a number of price points and flexible packages, meaning every business, no matter their size or revenue stream, can benefit from a virtual number in Japan.

Choose from pay-as-you-go or monthly payments. With PAYG call-forwarding minutes, you only pay for the minutes you use – perfect for small businesses trying out their first foray into a foreign market.

BUY NOW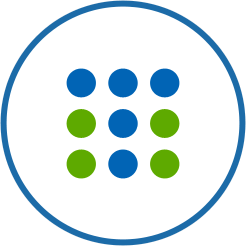 Join over 20,000 customers already using TollFreeForwarding
Setup in just one minute. No credit card required. Cancel any time.
GET YOUR PHONE NUMBER NOW