United Kingdom Virtual Phone Numbers
National or Local Numbers Across the UK
Toll Free Numbers for Free Customer Calls
Activate Now and Start Receiving Calls in 3 Minutes
Answer Calls from Office, Home or Business Phones
No Hidden fees
No Contract, Cancel Anytime
Join 20,000 businesses who trust the Number 1 provider of toll-free and local numbers
How it works – 3 simple steps
1
Choose Your Number
Select a local, national or toll-free number from our vast inventory
2
Activate
Let us handle the sign-up - it takes just 3 minutes
3
Receive Calls
Immediately start receiving calls and servicing your customers
GET YOUR PHONE NUMBER NOW
Feature-filled virtual
UK

numbers

Identify and set up a national or local UK number – made easy by TollFreeForwarding.com.

Need access to a UK phone number, be it for incoming customer service calls or team conference calls? With TollFreeForwarding.com, you can find an unprecedented level of UK numbers that's sure to meet the needs of your business.

Local numbers work by using area codes that people in your target country recognize, before forwarding any calls to a location of your choice. Forwarding can be done to any numbers, with no limits on the devices you can forward to, meaning you won't miss a customer or client again.

Thanks to our cutting-edge Cloud PBX technology, your local British phone number comes with a host of great features. With smart call forwarding, you're able to route calls from the UK to your office, home phone, or mobile. Just choose a number from our online inventory and have it activated i

ACTIVATE
Select from a huge inventory of numbers across the
UK
With TollFreeForwarding.com, you have an incredible level of choice when it comes to choosing a UK phone number. Choose from 60 different types of UK number, from different regions and cities to national 030, or toll free 800 or 808 numbers.

Want to be at the heart of the financial capital of the UK, London? Got a body of customers in Northern cities such as Manchester or Leeds? Need a number accessible in Scotland, Wales, or Northern Ireland? We have a huge inventory of numbers available in all four corners of the UK. With no contract and a setup that takes just minutes, you can experiment with national and local UK numbers without any of the risks.

With TollFreeForwarding.com, opt for a number that's accessible from both landlines and mobile phones. Simply choose the type of UK number that suits your needs and those of your customers.
BUY NOW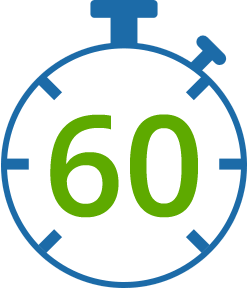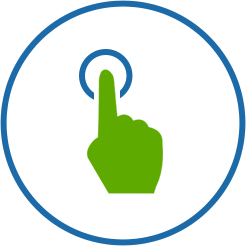 A cost-effective way to set up a
UK

phone number

Using a UK toll free number, your customers can contact you anywhere without charge. Use the call forwarding function, and all calls will be routed directly to you.

It all comes with a flexible pricing structure that can meet the needs of any business. With pay-as-you-go monthly or annual payment plans, you can budget in line with your business's revenue and only pay for the minutes you need. All our plans come with absolutely no setup fees. When it comes to price, what you see is what you get. Think you might be handling a large number of calls? Contact our team and we can build you a bespoke plan with discounted call rates, plus a dedicated account manager to keep everything running as smoothly as your business.

ACTIVATE
Simple setup and super support
To start using your first UK local number today, just activate the TollFreeForwarding.com risk-free trial. You won't be charged a penny unless you opt to continue the service once your free trial is complete. Since local British phone numbers require no equipment or installation, all you have to do to get started is choose the type of number best suited to your business needs. Once you've done that, we can quickly have your new phone number up and running.

Getting started with your new virtual UK numbers takes as little as three minutes. Build brand trust with customers, or just make it easier for staff to call a centralized number. Click below to get started today.
BUY NOW