Mexico

Virtual Phone Numbers
Activate Your Mexico Phone Numbers Today
Toll Free and Local Mexican Numbers
Start Receiving Calls in Just 3 Minutes
Answer Calls From Anywhere in the World
No Set-up Fees
Free Trial & Flexible Packages
Expand Your Business With a Virtual Phone Number in Mexico
Powerful Virtual Phone Features from TollFreeForwarding.com
How It Works – 3 Simple Steps
1
Choose Your Number
Select a local, national or toll-free number from our vast inventory
2
Activate
Let us handle the sign-up - it takes just 3 minutes
3
Receive Calls
Immediately start receiving calls and servicing your customers
GET YOUR PHONE NUMBER NOW
See why over 20,000 customers trust TollFreeForwarding for their virtual phone number needs
Advanced Features of Mexico Virtual Phone Numbers
Scheduled Forwarding
Robust scheduling options allow you to route your calls based on the days and hours of your business. Route your calls to your main call center during business hours and to voicemail during non-business hours.
Real Time Reporting
Instantly view detailed information about calls made to your TollFreeForwarding phone number. Learn about your customers' call habits to help make decisions about outbound sales and follow-up.
Call Recording
Keep track of your calls by recording all or some of your calls. Recorded calls are stored in call detail records and can be played or downloaded at any time.
GET YOUR PHONE NUMBER NOW
Cloud-based Digital Phone Numbers in
Mexico
If you're looking to expand into the Mexican market, a digital phone number in Mexico is the perfect option. With TollFreeForwarding.com, you can opt for a Mexican number in the cloud, giving you the freedom to reroute your business calls to any location in the world. Whether you're forwarding calls to your main office or to a landline or cell, we make your global communications simple.
We understand just how important high quality communications are for you and your customers. Using state-of-the-art Cloud PBX telecommunications technology, at TollFreeForwarding.com we guarantee exceptional call quality, every time. For each inbound call our multi-carrier system cycles through a range of connections, choosing the best-quality option for you and your customers. This cloud-based system enables full flexibility and effortless business communications management.
ACTIVATE
Get Started With a
Mexico

Phone Number in Minutes

With TollFreeForwarding.com, getting started with digital phone number in Mexico has never been easier. As all our call forwarding and toll free services are based in the cloud, you don't need any expensive new equipment or costly onsite installation. Instead, your new Mexican phone number can be ready to receive calls in as little as three minutes.

At TollFreeForwarding.com, we pride ourselves on the exceptional inventory of virtual numbers we have available – so, wherever your business needs to be, we can help get you there. In Mexico, you can choose a national or toll free number, ideal for giving your business a sense of corporate trust and authority. Perhaps you're looking to target customers in a more specific location in Mexico? A Mexico virtual number with a local area code will be instantly recognizable, helping your business grow a sense of familiarity and a personal touch with your new customers.

BUY NOW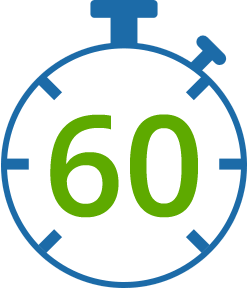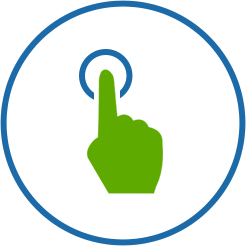 A Virtual Mexican Number With Powerful Features
A Mexico phone number from TollFreeForwarding.com comes packed with a range of smart call forwarding features, allowing you to tailor your communications to your personal preferences and schedule. Time-of-day-routing lets you change where incoming calls are sent depending on the time in which they are made, for example sending calls to a head office during working hours, or to a cell in the evening. Bespoke rerouting also lets you set up a chain of reroutes so if the call doesn't reach the first number, it can then be forwarded elsewhere, while call to email features mean missing an important message is a thing of the past.
With a range of flexible pricing options and no long-term commitments, it's never been easier to grow your business in Mexico. Our virtual phone numbers in Mexico are all available with a free trial. Why not try today.
ACTIVATE
Join over 20,000 customers already using TollFreeForwarding
Setup in just one minute. No credit card required. Cancel any time.
GET YOUR PHONE NUMBER NOW