Get a
Honduras

Virtual Phone Number
With TollFreeForwarding, you could be receiving calls through a Honduras phone number in just 3 minutes. Through our advanced global forwarding feature, your calls will be forwarded to home, office, or PBX, meaning you'll never miss a customer.

Building loyalty in a new market is the key to success expanding overseas. With a Honduras virtual phone number, customers will recognize and trust your brand. Get yours today and explore all the advanced features we have available.
Powerful Virtual Phone Features from TollFreeForwarding.com
How It Works – 3 Simple Steps
1
Choose Your Number
Select a local, national or toll-free number from our vast inventory
2
Activate
Let us handle the sign-up - it takes just 3 minutes
3
Receive Calls
Immediately start receiving calls and servicing your customers
GET YOUR PHONE NUMBER NOW
See why over 20,000 customers trust TollFreeForwarding for their virtual phone number needs
Advanced Features of Honduras Virtual Phone Numbers
Scheduled Forwarding
Robust scheduling options allow you to route your calls based on the days and hours of your business. Route your calls to your main call center during business hours and to voicemail during non-business hours.
Real Time Reporting
Instantly view detailed information about calls made to your TollFreeForwarding phone number. Learn about your customers' call habits to help make decisions about outbound sales and follow-up.
Call Recording
Keep track of your calls by recording all or some of your calls. Recorded calls are stored in call detail records and can be played or downloaded at any time.
GET YOUR PHONE NUMBER NOW
Find a Honduras Phone Number for Your Business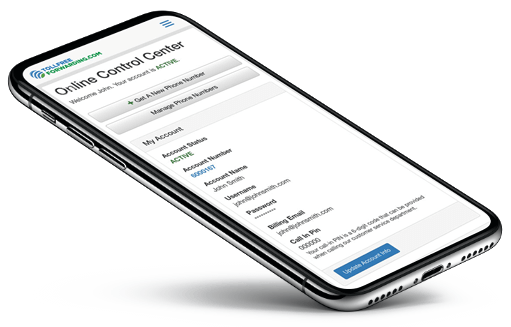 In the Central American nation of Honduras, the ancient and the modern worlds collide. Rich in history, but with an enterprising eye toward the future, a Honduras phone number is a must for any international business interested in success in Latin America. The good news is, you won't need to establish a physical presence there — just give your customers a way to reach you and your business will soon be expanding in Central America.
GET YOUR PHONE NUMBER NOW
Make It Easy for Your Customers to Reach You With a Honduras Phone Number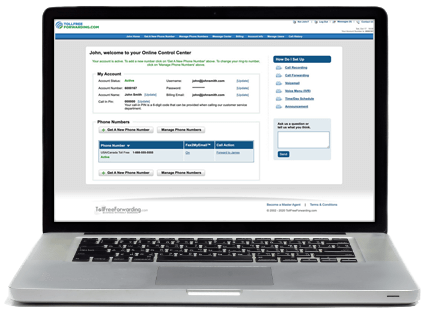 Your customers want to reach you, but they don't want to call complicated and confusing international phone numbers or
area codes
. With a Honduras phone country code, you give them the ability to call a familiar number that leads to your business no matter where you're located at any time of day, depending on your schedule. Never miss another call from an international customer with a Honduras phone number.
GET YOUR PHONE NUMBER NOW
Frequently Asked Questions
How do I get an online Honduras phone number?

We offer five types of Honduras phone numbers, so you can choose an area code that best meets your marketing requirements. You can get set up in 3 minutes with TollFreeForwarding.com

How do I use my Honduras phone number?

Once you've set up your Honduras phone number, everything is handled for you in the cloud and incoming calls can be rerouted to wherever you choose. Your customers can call you using your Grenada phone numbers and reach you wherever you are – with no complicated rerouting or international dialing codes. It's as simple as that.
Join over 20,000 customers already using TollFreeForwarding
Setup in just one minute. No credit card required. Cancel any time.
GET YOUR PHONE NUMBER NOW
Honduras Phone Number Information
If you want to dial Honduras from the United States, you should dial the following: 011 - international access code; dial first when calling abroad from the US or Canada, 504 - Country Code for Honduras, Phone Number - 8 digits. If you're calling a Honduras cell phone, dial 011 504 X ??? ???? (X can be: 3, 7, 8 or 9). You can find more virtual phone numbers in Latin America with TollFreeForwarding.com below.
---
---