Universal Toll Free

Virtual Phone Numbers
Universal Phone Number Information
Toll Free & Local Numbers in 120+ Countries
Activate Now! - Start Receiving Calls in 3 Minutes
Answer Calls Anywhere
No Set-up fees
Cancel Anytime
Active a Universal Toll Free Phone Number for Your Business
How it works – 3 simple steps
1
Choose Your Number
Select a local, national or toll-free number from our vast inventory
2
Activate
Let us handle the sign-up - it takes just 3 minutes
3
Receive Calls
Immediately start receiving calls and servicing your customers
GET YOUR PHONE NUMBER NOW
Connect with customers anywhere on the globe – without leaving your desk.
Universal Phone Numbers – Your Secret Weapon for Global Expansion
ACTIVATE
In our post-recession, globalized economy, we all have to do more with less. It is critical to find new ways to get out in front of new customers without taking away from your profit margins. That's no easy task when you're fighting for a piece of the pie that isn't getting any larger – and you're up against more competitors than ever before. If you're looking for innovative ways to connect with new customers around the world, but you don't want to invest in overhead, TollFreeForwarding.com can help. With universal phone numbers, you can set up a local presence in almost any country without having to open a brick-and-mortar location.
Universal Phone Numbers offer Flexibility and Complete Customization
BUY NOW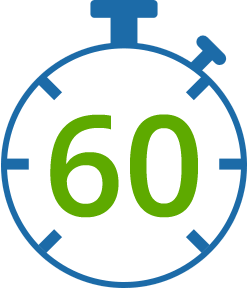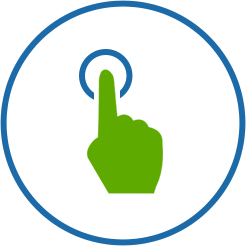 Universal phone numbers from TollFreeForwarding.com give you unprecedented flexibility to mitigate risk as you test new markets. Simply advertise your business with a local telephone number in one (or more) of the 75 countries we reach. You can forward that number to any branch office, call center, landline, mobile phone, VoIP phone, PBX phone or combination of phones you choose. Then, track your success in real-time with your online dashboard. TollFreeForwarding.com gives you the ability to utilize smart call forwarding to ensure that you are able to properly service your new, global customer base.
You can use your universal phone numbers any way you choose. Our numbers work with your existing communications system. There is no hardware to purchase or special equipment necessary. Universal phone numbers from TollFreeForwarding.com will help you take your business to the next level.
ACTIVATE
Get Down To Business With Universal Phone Numbers
Don't waste time on other providers that make you sign long contracts or purchase their equipment. At TollFreeForwarding.com, we understand that you just want to get down to business. If you're ready to give universal phone numbers a try, we offer a free 10-day trial to all new customers. Just pick a local number or toll free number from our inventory, and in less than three minutes you will be up and running. Take the full trial period to test out our service to see if it meets your needs. If not, simply cancel with no obligation at all. If you love our crystal-clear call quality, advanced calling features, easy-to-use dashboard, and best-in-class service, we invite you to stay on as a customer. Add a new line any time. There are never any contracts to sign or setup fees to pay. With TollFreeForwarding.com you can stay focused on what matters – growing your business.
BUY NOW