Get a
Netherlands

Virtual Phone Number
Choose your Netherlands phone number, let us handle activation, and you could be receiving calls within 3 minutes.

We have national and local virtual phone numbers in the Netherlands. Reach your regional customers with numbers for Amsterdam, Rotterdam, and over 20 other locations.
Powerful Virtual Phone Features from TollFreeForwarding.com
How It Works – 3 Simple Steps
1
Choose Your Number
Select a local, national or toll-free number from our vast inventory
2
Activate
Let us handle the sign-up - it takes just 3 minutes
3
Receive Calls
Immediately start receiving calls and servicing your customers
GET YOUR PHONE NUMBER NOW
See why over 20,000 customers trust TollFreeForwarding for their virtual phone number needs
Advanced Features of Netherlands Virtual Phone Numbers
Scheduled Forwarding
Robust scheduling options allow you to route your calls based on the days and hours of your business. Route your calls to your main call center during business hours and to voicemail during non-business hours.
Real Time Reporting
Instantly view detailed information about calls made to your TollFreeForwarding phone number. Learn about your customers' call habits to help make decisions about outbound sales and follow-up.
Call Recording
Keep track of your calls by recording all or some of your calls. Recorded calls are stored in call detail records and can be played or downloaded at any time.
GET YOUR PHONE NUMBER NOW
Netherlands Phone Numbers Packed with Features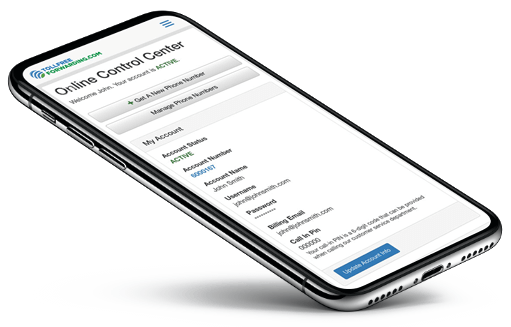 State of the art Cloud PBX technology allows you crisp, clear call connections to your Netherlands phone number every time. For each incoming call to your phone number in the Netherlands, we cycle through a range of carriers to select the highest quality connection.
This reliable network means, with TollFreeForwarding.com, you will never struggle with a bad connection or low-quality call again – even from the other side of the world. Our phone numbers in the Netherlands make communications simple. That's why over 20,000 businesses trust us to connect them with their customers.
GET YOUR PHONE NUMBER NOW
Phone Numbers in the Netherlands with Simple Pricing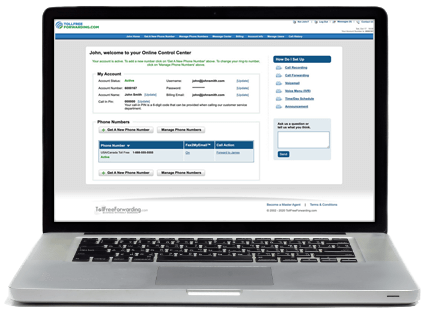 Choose from a range of rates and packages for your Dutch phone number, depending on your business and budget. Starter packages are ideal for businesses just setting out in a new location, while Medium, Large, and High Volume packages allow you to seamlessly manage multiple calls and communications.
Each virtual phone number in the Netherlands comes with zero commitment, with a free trial and the option to cancel at any time. With TollFreeForwarding.com, you're always in control. Try a Netherlands phone number with TollFreeForwarding.com today and see how we can help your business grow.
GET YOUR PHONE NUMBER NOW
Frequently Asked Questions
How do I get a Dutch phone number?

Getting a phone number in the Netherlands is quick and easy with TollFreeForwarding.com. You can sign up online and, as everything is handled via the cloud with no complicated equipment or set up, we could have your new Netherlands phone number activated in just three minutes. Visit our pricing page to see your plan options or use the drop-down at the top of this page to get started choosing your number.

Alternatively, you can call our friendly customer support team who will be happy to talk you through your options.

Why do I need a Netherlands virtual phone number?

A virtual phone number in the Netherlands allows you to establish a presence in the Netherlands without the need for a physical office there. Your Dutch customers can easily reach you on a local number that is recognizable to them, and that call can be seamlessly forwarded to your existing office, call center, landline mobile. A virtual phone number in the Netherlands also offers a vast array of benefits and features that can help your business communications thrive, including bespoke call forwarding, real-time call reporting, call recording, and IVR.

Which cities in the Netherlands can I get a phone number in?

We're proud to offer Dutch phone numbers in a range of cities across the Netherlands. As well as the capital city Amsterdam, you can also explore phone numbers in The Hague, Rotterdam, Tilburg, Emmen, Leiden, Utrecht, and many more. Simply use the drop-down at the top of the page to browse your options.
Join over 20,000 customers already using TollFreeForwarding
Setup in just one minute. No credit card required. Cancel any time.
GET YOUR PHONE NUMBER NOW
Dutch Phone Number Information
Geographical phone numbers in the Netherlands are made up of 9 digits, containing a two or three-digit area code, and a six or seven-digit subscriber number. Calls within the country are accessed via the trunk access code 0. Non-geographical phone numbers in the Netherlands, including mobile telephone networks, toll free dialling, and VOIP, also require the trunk access code 0, but do not have a fixed length. National numbers in the Netherlands are formatted with the Dutch country calling code, +31.
We're proud to offer a vast inventory of virtual phone numbers in countries around the world. Explore some of our popular options below.
---
---