Netherlands

Virtual Phone Numbers
Get a Virtual Numbers in the Netherlands
Toll Free & Local Numbers in 120+ Countries
Quick and Easy Setup – Receive Calls Today
Forward Calls Anywhere
Flexible Service and Features
Try Today With a Free Trial
Get A Virtual Phone Number in the Netherlands Today
Powerful Virtual Phone Features from TollFreeForwarding.com
How It Works – 3 Simple Steps
1
Choose Your Number
Select a local, national or toll-free number from our vast inventory
2
Activate
Let us handle the sign-up - it takes just 3 minutes
3
Receive Calls
Immediately start receiving calls and servicing your customers
GET YOUR PHONE NUMBER NOW
See why over 20,000 customers trust TollFreeForwarding for their virtual phone number needs
Advanced Features of Netherlands Virtual Phone Numbers
Scheduled Forwarding
Robust scheduling options allow you to route your calls based on the days and hours of your business. Route your calls to your main call center during business hours and to voicemail during non-business hours.
Real Time Reporting
Instantly view detailed information about calls made to your TollFreeForwarding phone number. Learn about your customers' call habits to help make decisions about outbound sales and follow-up.
Call Recording
Keep track of your calls by recording all or some of your calls. Recorded calls are stored in call detail records and can be played or downloaded at any time.
GET YOUR PHONE NUMBER NOW
Set Up a Cloud-Based
Netherlands

Virtual Phone Number in Minutes

A virtual phone number in the Netherlands makes it quick and easy to connect your business to an international market. As your phone number isn't directly attached to a specific number and is instead set up in the cloud, you truly can take your business anywhere. A local, national or toll free phone number in the Netherlands can be forwarded anywhere in the world, to your existing office phone, cell phone or landline.

State of the art Cloud PBX technology allows you crisp, clear call connections every time. For each incoming call, we cycle through a range of carriers to select the highest quality connection. This reliable network means, with TollFreeForwarding.com, you will never struggle with a bad connection or low-quality call again – even from the other side of the world. It's why over 20,000 businesses trust us to connect them with their customers.

ACTIVATE
A Huge Inventory of Virtual Numbers in the
Netherlands
At TollFreeForwarding.com, we pride ourselves on our extensive availability of virtual phone numbers across 120+ countries, including the Netherlands. This includes a range of different number types depending on your personal business needs.
National Netherlands phone numbers are a great option for customers across the country, helping to give your business a sense of authority, nationwide coverage and corporate prestige. If you're targeting a specific city or local area, a recognizable local number will help built trust and familiarity with your customers. At TollFreeForwarding.com, you can opt for as many virtual numbers in the Netherlands as your business needs, meaning upscaling is easy from any location. Try it out today and see how a virtual number can help your business grow in the Netherlands.
BUY NOW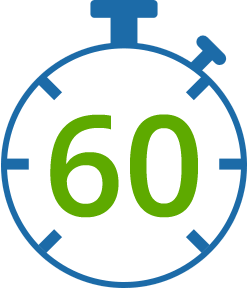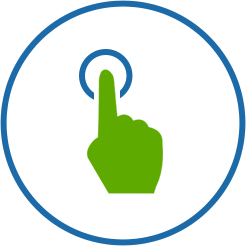 Powerful, Flexible Features
For both local and national virtual numbers in the Netherlands, you can benefit from a wide range of adaptable features. As everything is based in the cloud, you can access your intuitive online dashboard to manage your settings at any time.
Features such as time-of-day routing allow you to set calls around your schedule. Depending on when the call is made, it can be re-routed to any number of your choosing. During your usual working hours, forward calls to your main office. Outside of peak times, calls can be forwarded directly to voicemail, or to your landline or cell. Bespoke options also mean you can set up a chain of re-routes, so if the first number isn't available, the call is forwarded elsewhere. You'll never miss an important call again.
ACTIVATE
Remain in Control of Your
Netherlands

Virtual Number

At TollFreeForwarding.com, we understand how important it is for businesses to stay in control of their bottom line. That's why we don't tie our customers into long-term contracts or commitments, instead offering a flexible service that can adapt to your business needs.

Choose from a range of rates and packages depending on your business and budget. Starter packages are ideal for businesses just setting out in a new location, while Medium, Large and High Volume packages allow you to seamlessly manage multiple calls and communications with customers across your business. Each virtual phone number in the Netherlands comes with zero commitment, with a free trial and the option to cancel at any time. With TollFreeForwarding.com, you're always in control. Try a virtual number with TollFreeForwarding.com today, and see how we can help your business grow.

BUY NOW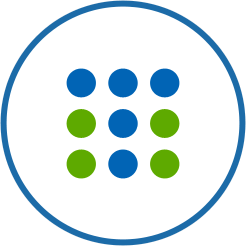 Join over 20,000 customers already using TollFreeForwarding
Setup in just one minute. No credit card required. Cancel any time.
GET YOUR PHONE NUMBER NOW