Get an
Argentina

Virtual Phone Number
Communicating with your customers in Argentina has never been easier than with a virtual Argentinian phone number. At TollFreeForwarding.com, we offer a flexible service and a free trial you can cancel any time.

As your new Argentina phone number is cloud-based, you can forward calls anywhere. Direct calls to your existing call center, landline, or PBX, and never worry about missing a call again.
Powerful Virtual Phone Features from TollFreeForwarding.com
How It Works - 3 Simple Steps
1
Choose Your Number
Select a local, national or toll-free number from our vast inventory
2
Activate
Let us handle the sign-up - it takes just 3 minutes
3
Receive Calls
Immediately start receiving calls and servicing your customers
GET YOUR PHONE NUMBER NOW
See why over 20,000 customers trust TollFreeForwarding for their virtual phone number needs
Advanced Features of Argentina Virtual Phone Numbers
Scheduled Forwarding
Robust scheduling options allow you to route your calls based on the days and hours of your business. Route your calls to your main call center during business hours and to voicemail during non-business hours.
Real Time Reporting
Instantly view detailed information about calls made to your TollFreeForwarding phone number. Learn about your customers' call habits to help make decisions about outbound sales and follow-up.
Call Recording
Keep track of your calls by recording all or some of your calls. Recorded calls are stored in call detail records and can be played or downloaded at any time.
Get your phone number now
Argentina Virtual Phone Numbers with Powerful Features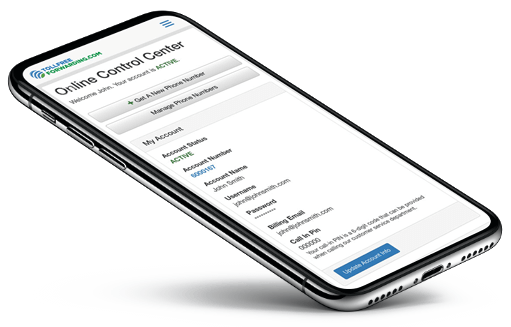 With a virtual phone number in Argentina, you can bring your customer base closer to you. A virtual number in Argentina from TollFreeForwarding.com isn't associated with any particular phone line – it uses the power of the cloud to forward calls to wherever you need them to be.
This means no costly equipment or onsite installation. Instead, everything is handled in the cloud via your intuitive online dashboard, meaning you can set up your Argentina phone number and access your settings in minutes, from any location.
Get your phone number now
Argentina Toll Free Numbers with Flexible Packages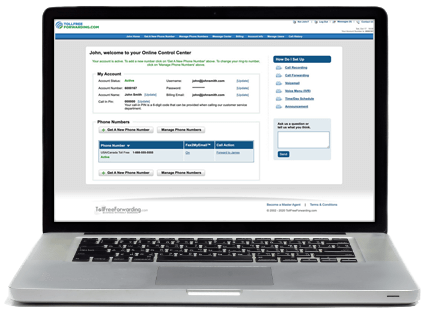 At TollFreeForwarding.com, we're proud to offer an extensive range of virtual numbers. Our service covers over 120 countries across the world, including Argentina. If you're looking for a virtual phone number in Argentina, we offer toll free, national, and local options. A nationwide number is ideal for bringing a feeling of corporate prestige and credibility to your business, while a local number will be instantly recognized, making it a great way to target customers in a specific location.
On our pricing page, you can select from a number of packages to suit your individual business needs.
Get your phone number now
Argentina Phone Number FAQs
Join over 20,000 customers already using TollFreeForwarding
Setup in just one minute. No credit card required. Cancel any time.
Get your phone number now
Argentina Phone Number Information
Phone numbers in Argentina are 10 digits, made up of a location-based area code and then a subscriber code. Depending on location, the area code is made up of either 2, 3, or 4 digits. The remaining 8, 7, or 6 digits are then the subscriber number. The area code for Buenos Aires is 11 so an example Buenos Aires phone number, formatted with the Argentina country code, would be +54 11 XXXX-XXXX.
At TollFreeForwarding.com, we offer toll free and local phone numbers in Argentina as well as a number of locations all around the world. For some of our popular virtual number options in Argentina, visit the pages below.
---
---