Australia

Virtual Phone Numbers
Virtual, Local and Toll Free Australian Numbers
Toll Free & Local Numbers in Every Major City
Activate Now and Start Receiving Calls in 3 Minutes
Answer Calls Anywhere and on Any Device
No Set-up fees
Full Flexibility - Cancel Anytime
Take your business down under - it's just a phone call away!
Set up business in
Australia

without the overheads

Create a virtual office with a TollFreeForwarding.com and launch international expansion

Australia is one of the world's wealthiest countries, with a high standard of living and vibrant economy that's ranked third in the world for economic freedom. It's rich in natural resources, being one of the largest iron ore producers, and is a major exporter of agricultural products including wheat, rice, and wool. It also has highly developed telecommunications and banking and finance industries. Altogether, it's a market that any business would benefit from entering.

But with rent and the price of relocation to consider, you may not be ready to commit to expanding your business on the ground yet. At TollFreeForwarding.com, we provide the solution. A virtual number brings Australia to you with a cost-effective alternative that your customers will love. You can increase your profile without leaving your home base.

ACTIVATE
Enhance customer service to
Australian

customers with local and toll free numbers

Our Australian virtual phone numbers come with amazing smart features including international call forwarding, which allows you to control where your number gets picked up, wherever you or your colleagues are around the world. You can also convert faxes and voicemails into emails.

We handle everything on our end, meaning there's no complicated technology to purchase and no special in-house expertise necessary. Setup takes as little as three minutes and, using your new intuitive dashboard, you can remain in control of all your virtual Australian numbers.

Got any concerns? Our dedicated support line is open late in a number of territories. Get in touch and we'll soon have everything in place to help your business service a whole new audience. Sign-up and start growing your business today.

BUY NOW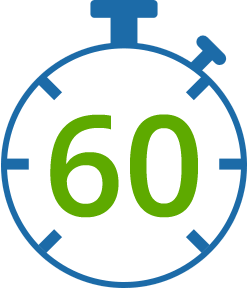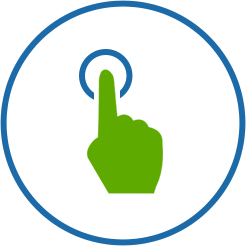 Fast setup with clear and affordable pricing
The best part is, all this leading telecommunications technology comes at a great price. There are no set-up fees and absolutely no hidden taxes. The price you see is the price you get. We're so confident you'll love us that we don't ask for any long-term commitment and don't require you to sign a contract. Control is completely in your hands.

Head to our packages page and you'll find an option for every type of business. Only pay for the minutes you need with pay-as-you-go or benefit from reduced rates with monthly or annual payments. Need a hand? Call our dedicated support team and they'll find the perfect package for your business needs.

You won't need any new equipment. Simply choose an Australian phone number from our online inventory and it will activate in 60 seconds. You'll be on your way to attracting new clients and customers in a matter of minutes.
ACTIVATE
Gain a presence wherever your customers are
Our toll free numbers allow your customers in Melbourne, Sydney and other cities to contact you anywhere, any time and at no cost to them. It's an attractive selling point to new customers and your existing clients will appreciate the reliability and simplicity of calling you anywhere in the world.

You can also arrange local numbers in most major Australian cities, enabling your customers down under to call you for the price of a local call, dialing a number that's recognizable to them. Plus, with forwarding available to your home, office or mobile (or a combination of devices), you'll never miss a customer call again.

Every Australian virtual number comes with a free trial of up to 20 days, allowing you to grow your business before you've spent a dime. Sign-up below and start your expansion into a brand-new market today.
BUY NOW