Italy

Virtual Phone Numbers
Italy Phone Number Information
Toll Free & Local Numbers in 120+ Countries
Activate Now! - Start Receiving Calls in 3 Minutes
Answer Calls Anywhere
No Set-up fees
Cancel Anytime
Open your doors to Italy, wherever you are
Powerful Virtual Phone Features from TollFreeForwarding.com
How It Works – 3 Simple Steps
1
Choose Your Number
Select a local, national or toll-free number from our vast inventory
2
Activate
Let us handle the sign-up - it takes just 3 minutes
3
Receive Calls
Immediately start receiving calls and servicing your customers
GET YOUR PHONE NUMBER NOW
See why over 20,000 customers trust TollFreeForwarding for their virtual phone number needs
Advanced Features of Italy Virtual Phone Numbers
Scheduled Forwarding
Robust scheduling options allow you to route your calls based on the days and hours of your business. Route your calls to your main call center during business hours and to voicemail during non-business hours.
Real Time Reporting
Instantly view detailed information about calls made to your TollFreeForwarding phone number. Learn about your customers' call habits to help make decisions about outbound sales and follow-up.
Call Recording
Keep track of your calls by recording all or some of your calls. Recorded calls are stored in call detail records and can be played or downloaded at any time.
GET YOUR PHONE NUMBER NOW
Open your doors to
Italy,

wherever you are

With a TollFreeForwarding.com number, talking to your Italian customers has never been easier. Simply choose a number and activate it in 60 seconds!

Our state-of-the-art routing system transfers calls to your office, PBX, call center or Voice2MyEmail, at any time. You can forward your calls to multiple locations around the world. That's a powerful tool when you have operations in different time zones.

You can also access your account using our online control center, allowing you to change your configuration so it suits you perfectly. What's more, there's no long-term commitment and you can cancel any time.

ACTIVATE
Make calling easier for your Italian customers
A TollFreeForwarding.com number makes life easier for existing Italian customers and raises your appeal to new ones. We offer Italian numbers that can be accessed from payphones, landlines and mobile phones within Italy. Choose the option that's best for you and your customers:
Toll Free
Toll Free Mobile Enabled
National
Local
Whether you're looking to land a new freight-forwarding client in Genoa or wanting to give a family in Naples a convenient way to reach you, a local Italian number takes the hassle out of calling. Your customers and loved ones will appreciate being able to call you anywhere in the world, for the cost of a local call. No more clunky dialing codes and no more astronomical international phone bills!
BUY NOW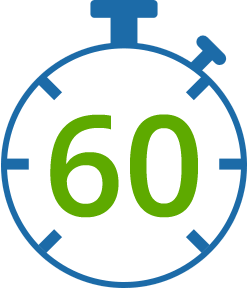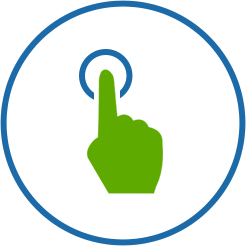 La Dolce Vita on the line!
Italy is one of the top 10 economies in the world, the world's largest wine producer and one of the largest manufacturers of automobiles, machinery and textiles. However with expensive offices, staff and logistics, Italy is a challenging country to expand into. TollFreeForwarding.com numbers give you a virtual presence in Italy, without the hassle and cost of being on the ground.
We have local numbers available in all major cities, including:
Bari
Bologna
Bolzano
Brescia
Catania
Florence
Genoa
Ivrea
Messina
Milan
Naples
Palermo
Rome
Savona
Trieste
Turin
Venice
Verona
Sign up now and get a free trial of up to 20 days.
ACTIVATE
Join over 20,000 customers already using TollFreeForwarding
Setup in just one minute. No credit card required. Cancel any time.
GET YOUR PHONE NUMBER NOW