India

Virtual Phone Numbers
Forward Calls From Indian Phone Numbers
Toll Free & Local Numbers that Span the Entire Country
Unbeatable Support Activate in 3 Minutes
No Set-up fees
Cancel Anytime
Answer Calls Anywhere and on Any Device
Connect with one of the fastest-growing world economies with a #1 provider
How it works – 3 simple steps
1
Choose Your Number
Select a local, national or toll-free number from our vast inventory
2
Activate
Let us handle the sign-up - it takes just 3 minutes
3
Receive Calls
Immediately start receiving calls and servicing your customers
GET YOUR PHONE NUMBER NOW
An
Indian

Virtual Phone Number that Works Every Time

Need to improve communication with clients or customers in India? A TollFreeForwarding.com virtual number will bridge the gap between your business and India.

You can enjoy international call forwarding to any VOIP-enabled phone line anywhere in the world. If your business is located across different time zones, you can have your Indian customer calls forwarded to multiple phone numbers, both landlines and mobiles or PBX, whenever your business hours are in operation.

You can also arrange for voicemails and faxes to be converted to emails. All these smart features come with your TollFreeForwarding.com number at no extra cost. Simply choose a number from our huge online inventory and it will activate in 60 seconds. Worldwide communication is made easy with us.

For your customers, it means a number they recognize and trust. For businesses, it means access to 1.3 billion people.

ACTIVATE
Create a Virtual Office for Presence Without the Cost
With a toll free number in India, you can create a virtual office there without setting foot outside your current workspace. For your business, it can mean simple access to the existing customers, clients or colleagues. All in as little as three minutes.

Our price packages are designed to suit the needs of every business. For those experimenting with Indian virtual numbers for the first time, choose pay-as-you-go for a flexible payment option that means you only pay for the minutes you need.

For greater value, choose to pay monthly or annually for your forwarding minutes. Check out our tiered plans to find the right one for your business. Likely to be handling a substantial amount of minutes? Give our customer support team a call and we can build you a custom package that benefits from exclusive rates and a dedicated account manager. Whichever package you choose, there are no contracts to sign.
BUY NOW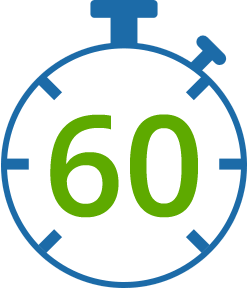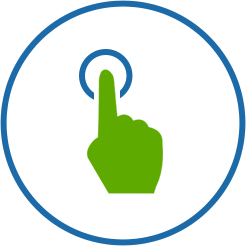 Unbeatable Features for an Amazing Experience
TollFreeForwarding.com use the latest in tele-communicative technology to make customer or client calls with India sound crisp and clear every single time. Our Smart Network features multiple carriers to ensure successful call forwarding no matter what. Selecting the best carrier available, our network guarantees a call so smooth you'll question if it's even being forwarded from India!

Plus, with PSTN failover, you'll never miss a call again. As a call is forwarded to your first choice SIP device, you can provide fall back devices in case no one picks up.

Our sophisticated Virtual PBX system work with cloud technology to make call forwarding easy. After selecting your number, we do all the work to have you set up in minutes. Using your online dashboard, you can add, remove or edit Indian virtual numbers on any device, wherever you are. Sign-up below and connect your business with India today.
ACTIVATE
Set up Wherever You like in Just Three Minutes
India's emergence in recent years as a major economic force has opened up limitless business opportunities. The country remains a manufacturing powerhouse and has the world's fastest-growing telecommunications industry.

For a business of any size, there are endless opportunities waiting for you. Don't wait around, step ahead of the competition by setting up a toll free phone line wherever your customers are. From Mumbai to Kolkata, harness one of the biggest inventories in the industry and select a local Indian number that suits your business needs. Wherever your number is based, you'll get seamless, crisp call forwarding of the highest quality.

Your Indian customers will appreciate easy phone access that doesn't require figuring out the correct dialing code to get hold of you. They can simply call up from wherever they're located in India and benefit from your outstanding customer service. No frills, just the best in communication technology.
BUY NOW