Switzerland

Virtual Phone Numbers
National, Local, and Mobile Phone Numbers
Toll Free & Local Numbers Across the Country
No Hidden Fees and No Contract
Answer Calls Anywhere
Setup Takes 3 Minutes
Answer Calls from Multiple Devices
Crystal Clear Switzerland Virtual Phone Numbers from the World's Number 1 Provider
Powerful Virtual Phone Features from TollFreeForwarding.com
How It Works – 3 Simple Steps
1
Choose Your Number
Select a local, national or toll-free number from our vast inventory
2
Activate
Let us handle the sign-up - it takes just 3 minutes
3
Receive Calls
Immediately start receiving calls and servicing your customers
GET YOUR PHONE NUMBER NOW
See why over 20,000 customers trust TollFreeForwarding for their virtual phone number needs
Advanced Features of Switzerland Virtual Phone Numbers
Scheduled Forwarding
Robust scheduling options allow you to route your calls based on the days and hours of your business. Route your calls to your main call center during business hours and to voicemail during non-business hours.
Real Time Reporting
Instantly view detailed information about calls made to your TollFreeForwarding phone number. Learn about your customers' call habits to help make decisions about outbound sales and follow-up.
Call Recording
Keep track of your calls by recording all or some of your calls. Recorded calls are stored in call detail records and can be played or downloaded at any time.
GET YOUR PHONE NUMBER NOW
Virtual Numbers that For Customers in
Switzerland
Switzerland is home to over 8.5 million people; its central European position makes it a global business hub. If you have customers, clients or colleagues in the country, a virtual number from TollFreeForwarding.com is a must. Make contact between your customers and your office quick and easy, wherever it may be, with virtual phone numbers of impeccable sound and quality.
A virtual number from TollFreeForwarding.com takes a local, Switzerland-based number that uses area codes that people in the country recognize. When calls are made, the best in call forwarding technology is used to bring that call to a location, or locations, of your choice. Forwarding can be done to any number, mobile, office or landline.
There are no limits on the number of devices you can forward to, meaning you won't miss a customer or client call ever again. Sign-up to see how you can improve Swiss communications at your organization with TollFreeForwarding.com.
ACTIVATE
Virtual Phones Packs with Great Features
Our stable and reliable communication network is trusted by over 20,000 companies. Our smart system uses multiple carriers, selecting the best one for each call at that time. It means all our phone lines provide excellent call quality, allowing you to enjoy a crisp, clear sound that defies the distance between caller and receiver.
We use the most advanced Cloud PBX technology to ensure your Switzerland virtual phone number comes with an array of enhancing features:
Time/Day Schedule: Route calls to different phone numbers depending on the time of day. Call center by day, straight to voicemail by night
Voicemail to Email: Automatically convert voicemail to email and send on to members of your team
Call Recording: Record incoming calls and access the recordings whenever you need them. It can also be downloaded for business u BUY NOW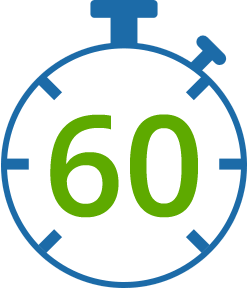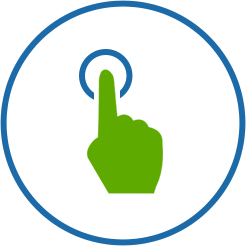 Complete Flexibility and Control
All the features above, and more, can be accessed remotely at any time online. Our system is entirely cloud-based, so you can hop online at home or in the office to monitor settings and make any changes.
The country of Switzerland spans over 40,000 square kilometers. TollFreeForwarding.com has a solution to meet the geographical needs of every business.
Switzerland Toll Free
Switzerland Mobile
Local Switzerland Number in 8 Cities
Got an office based in the Swiss capital of Bern? Have a body of clients on the North-Eastern tip of Geneva? A regional virtual number can put your business in any territory required to please a local customer base. If you require a number that's recognizable across the country, choose a national Switzerland number.
Whichever kind of virtual number you need, you can get it activated in as little as three minutes.
ACTIVATE
Get Incredible Services at Affordable Prices
Virtual numbers are a cost-effective way to build trust with customers living in a different country worldwide. We appreciate that the business demands of every organization differ, creating price points that keep business leaders in charge of their finances.
First, choose from pay-as-you-go or monthly payments. Our PAYG option allows for payment of call forwarding minutes upfront. You'll only pay for the minutes you need, making it the perfect choice for businesses trying out their first virtual phone number.
Alternatively, we have four monthly payment plans that can match the size of your enterprise. Choose from Starter, Medium, Large or High Volume depending on how many calls you're expecting from Switzerland.
Each virtual number comes with a free trial and can be canceled anytime. Remove the risk from your business and discover how TollFreeForwarding.com can be the key to building your business in a brand-new territory.
BUY NOW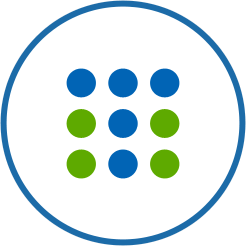 Join over 20,000 customers already using TollFreeForwarding
Setup in just one minute. No credit card required. Cancel any time.
GET YOUR PHONE NUMBER NOW