Buenos Aires

Virtual Phone Numbers
Buenos Aires Phone Numbers with +54 11 Area Codes
Toll Free & Local Numbers in 120+ Countries
Activate Now! - Start Receiving Calls in 3 Minutes
Answer Calls Anywhere
No Set-up fees
Cancel Anytime
Launch your Business in South America with Buenos Aires Phone Numbers
Powerful Virtual Phone Features from TollFreeForwarding.com
How It Works – 3 Simple Steps
1
Choose Your Number
Select a local, national or toll-free number from our vast inventory
2
Activate
Let us handle the sign-up - it takes just 3 minutes
3
Receive Calls
Immediately start receiving calls and servicing your customers
GET YOUR PHONE NUMBER NOW
See why over 20,000 customers trust TollFreeForwarding for their virtual phone number needs
Advanced Features of Buenos Aires Virtual Phone Numbers
Scheduled Forwarding
Robust scheduling options allow you to route your calls based on the days and hours of your business. Route your calls to your main call center during business hours and to voicemail during non-business hours.
Real Time Reporting
Instantly view detailed information about calls made to your TollFreeForwarding phone number. Learn about your customers' call habits to help make decisions about outbound sales and follow-up.
Call Recording
Keep track of your calls by recording all or some of your calls. Recorded calls are stored in call detail records and can be played or downloaded at any time.
GET YOUR PHONE NUMBER NOW
Forward your customers' calls from Argentina to anywhere in the world
Looking for a reliable way to connect with customers in Buenos Aires? With a TollFreeForwarding.com number, talking to your customers in the Argentinian capital has never been easier, wherever you happen to be.
Our state-of-the-art routing system transfers calls to your office, PBX or call center, at any time. You can forward your calls to multiple locations around the world, so you never need to miss an important call.
You can also access your account using our online control center, allowing you to change your configuration so it suits you perfectly. What's more, there's no long-term commitment, so you can add or delete numbers and you can cancel any time.
ACTIVATE
Get a virtual office in
Buenos Aires

and save!

A TollFreeForwarding.com number makes life easier for existing customers in Argentina and enhances your appeal to new ones. In addition to our Argentina national toll free numbers, we offer local city numbers that can be accessed from payphones, landlines and mobile phones anywhere within the country.

Our Buenos Aires national numbers have proper local prefixes and high quality lines. It's like having a virtual office there. Your customers in Buenos Aires will think you're right across town, even if you're on another continent!

Let's face it: no client wants the expense of having to make an international call to get hold of you. With a TollFreeForwarding.com Buenos Aires virtual number, they'll never need to! They can contact you for the price of a local call.

BUY NOW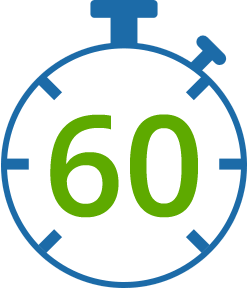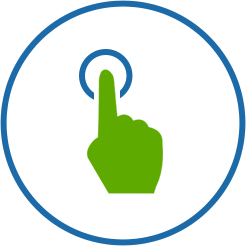 A reliable connection with clients in the city of Tango
Known as the "Paris of South America", Buenos Aires is a lively, pulsating Latin American metropolis. The port, which lies at the mouth of the Rio de la Plata, is one of the busiest in South America.
If your business is seeking to expand in South America, then you need a reliable and convenient way of testing the market in Buenos Aires. Let TollFreeForwarding.com connect you to your clients in a way that won't blow the budget. Simply choose a number and activate it in 60 seconds!
Sign up now for a free trial of up to 20 days!
ACTIVATE
Join over 20,000 customers already using TollFreeForwarding
Setup in just one minute. No credit card required. Cancel any time.
GET YOUR PHONE NUMBER NOW