Melbourne

Virtual Phone Numbers
Melbourne Phone Numbers with +61 3 Area Codes
Toll Free & Local Numbers in 120+ Countries
Activate Now! - Start Receiving Calls in 3 Minutes
Answer Calls Anywhere
No Set-up fees
Cancel Anytime
Watch Your Business Flourish Down Under with an Melbourne Local Phone Number
Powerful Virtual Phone Features from TollFreeForwarding.com
How It Works – 3 Simple Steps
1
Choose Your Number
Select a local, national or toll-free number from our vast inventory
2
Activate
Let us handle the sign-up - it takes just 3 minutes
3
Receive Calls
Immediately start receiving calls and servicing your customers
GET YOUR PHONE NUMBER NOW
See why over 20,000 customers trust TollFreeForwarding for their virtual phone number needs
Advanced Features of Melbourne Virtual Phone Numbers
Scheduled Forwarding
Robust scheduling options allow you to route your calls based on the days and hours of your business. Route your calls to your main call center during business hours and to voicemail during non-business hours.
Real Time Reporting
Instantly view detailed information about calls made to your TollFreeForwarding phone number. Learn about your customers' call habits to help make decisions about outbound sales and follow-up.
Call Recording
Keep track of your calls by recording all or some of your calls. Recorded calls are stored in call detail records and can be played or downloaded at any time.
GET YOUR PHONE NUMBER NOW
Australia's southern city is just a phone call away
Is your company excited by Australia's booming economy? A TollFreeForwarding.com virtual number can make business opportunities in Melbourne a reality for a fraction of the price of setting up an office.
With international call forwarding, you can take calls on any of your existing phone lines - mobile, landline, or PBX. You can also change your settings at any time with our easy-to-use website, and can incorporate smart features such as time-of-day forwarding and real-time call records, to make the most of your virtual presence.
Add or delete numbers whenever you like. You won't be locked into any long-term commitments and you don't need any new equipment. Just select a number online from our inventory and you'll be activated in 60 seconds.
ACTIVATE
Create a virtual office in
Melbourne

and save

If business travel takes you around the world, it can be tricky for your customers to get hold of you, not to mention expensive. TollFreeForwarding.com takes the hassle out of international calling.

We offer numbers with Melbourne (and other Australian cities including Sydney) prefixes, which enable your clients to call you for the price of a local call in Australia.

Create a virtual office Down Under. It doesn't matter whether you're in Paris or Pittsburgh, our high-quality lines mean your clients can track you down. And with crystal clarity on the line, they'll think you're in downtown Melbourne!

BUY NOW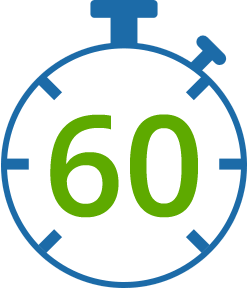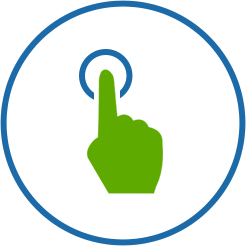 Go Down Under by phone - Make the switch to TollFreeForwarding.com!
Melbourne is Australia's second-largest city and an exciting commercial hub. It's the country's largest seaport, as well as being home to many of Australia's biggest companies, spanning the banking and finance, pharmaceutical and mining industries among others. There are loads of opportunities to tap into for enterprising businesses.
But Melbourne is also one of the most expensive cities in the world, so setting up an office there could be prohibitive for many businesses.
A TollFreeForwarding.com number helps you conquer the distance factor and saves you the cost of a bricks and mortar presence Down Under. It's a great way of testing the Australian market without having a permanent presence on the ground.
Sign up today for a free trial of up to 20 days.
ACTIVATE
Join over 20,000 customers already using TollFreeForwarding
Setup in just one minute. No credit card required. Cancel any time.
GET YOUR PHONE NUMBER NOW