Austin

Virtual Phone Numbers
Get a Smart Number in the Capital of Texas
Activate in 60 Seconds
Flexible Pricing
Answers Calls Anywhere
No Hidden fees, No Contracts
Free Trial Available
Connect to Customers in Austin with a Virtual Phone Number
Powerful Virtual Phone Features from TollFreeForwarding.com
How It Works – 3 Simple Steps
1
Choose Your Number
Select a local, national or toll-free number from our vast inventory
2
Activate
Let us handle the sign-up - it takes just 3 minutes
3
Receive Calls
Immediately start receiving calls and servicing your customers
GET YOUR PHONE NUMBER NOW
See why over 20,000 customers trust TollFreeForwarding for their virtual phone number needs
Advanced Features of Austin Virtual Phone Numbers
Scheduled Forwarding
Robust scheduling options allow you to route your calls based on the days and hours of your business. Route your calls to your main call center during business hours and to voicemail during non-business hours.
Real Time Reporting
Instantly view detailed information about calls made to your TollFreeForwarding phone number. Learn about your customers' call habits to help make decisions about outbound sales and follow-up.
Call Recording
Keep track of your calls by recording all or some of your calls. Recorded calls are stored in call detail records and can be played or downloaded at any time.
GET YOUR PHONE NUMBER NOW
Launch in the U.S.' Fastest Growing City for Women in Business
The U.S. was built on a foundation of pursuing opportunity. Our very own research shows that Austin is this decade's best location for women in business to seize those opportunities.
Analyzing key business trends and benchmarks for equality, the TollFreeForwarding.com Women In Business report found Austin:
Had the second-highest growth of female-owned business in the top 50 U.S. cities over the last decade
Was the second-fastest growing economy in the top 50 U.S. cities over the last decade 5
Will have the fifth-fastest job growth rate in the top 50 U.S. cities over the next decade
As the city strengthens into one of the country's fastest evolving economies, there is no better time to invest in the city of Austin.
ACTIVATE
Powered by the Cloud
To help you succeed in Austin's thriving business hub, you'll be powered by the number one provider of virtual phone numbers. We harness the power of the cloud to provide you with the tools you need to connect with customers. Our PBX technology creates powerful call forwarding for crisp, clear sound quality every time.
Our service comes with lots of added features to get the most out of your virtual phone number:
Time/day schedule
Program your virtual number to forward to different places depending on the time of day. Take calls in your office during the day, and switch to your mobile out of office hours.
IVR
Create customer greetings and redirect callers to the correct team.
Real-time reporting
View stats instantly online to realize the true benefit of your virtual phone number.
BUY NOW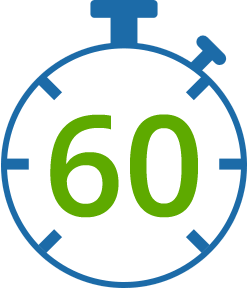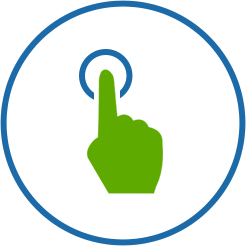 Pricing to Suit your Business
TollFreeForwarding.com prides itself on providing over 20,000 customers worldwide with unbeatable value for money. To do that, we offer a tiered range of packages that apply to all businesses.
Take on the Starter package if you're experimenting with virtual phone numbers for the first time. As you grow, adopt the Medium or Large packages to continue driving your service to the people of Austin. Need help deciding which package is for you? Call our support team – open long-hours most days – and they can guide you through our service.
No matter which package you choose, you always remain in control. All our pricing is fully flexible, and you can cancel at any time.
We have such confidence in our services that we'll let you try us out for free.
ACTIVATE
Join over 20,000 customers already using TollFreeForwarding
Setup in just one minute. No credit card required. Cancel any time.
GET YOUR PHONE NUMBER NOW