Canada 1 800 Numbers
Get your own Canada 1 800 Number
Toll Free & Local Numbers in 120+ Countries
Activate Now! - Start Receiving Calls in 3 Minutes
Answer Calls Anywhere
No Set-up fees
Cancel Anytime
Expand Your Business to Canada with a 1 800 Number
Powerful Virtual Phone Features from TollFreeForwarding.com
How It Works – 3 Simple Steps
1
Choose Your Number
Select a local, national or toll-free number from our vast inventory
2
Activate
Let us handle the sign-up - it takes just 3 minutes
3
Receive Calls
Immediately start receiving calls and servicing your customers
GET YOUR PHONE NUMBER NOW
See why over 20,000 customers trust TollFreeForwarding for their virtual phone number needs
Advanced Features of 1800 Number
Scheduled Forwarding
Robust scheduling options allow you to route your calls based on the days and hours of your business. Route your calls to your main call center during business hours and to voicemail during non-business hours.
Real Time Reporting
Instantly view detailed information about calls made to your TollFreeForwarding phone number. Learn about your customers' call habits to help make decisions about outbound sales and follow-up.
Call Recording
Keep track of your calls by recording all or some of your calls. Recorded calls are stored in call detail records and can be played or downloaded at any time.
GET YOUR PHONE NUMBER NOW
Why should I get a
1800 Number?
Despite the lucrative retail opportunities available in Canada, many U.S businesses avoid expanding across the border because of the expense involved in international relocation. Office space in Canada is traditionally more costly than in the U.S, and the most desirable retail space is often taken up by large property companies, who are not interested in taking risks on untried U.S businesses. Despite these drawbacks, however, the Canadian market offers a myriad of profitable possibilities for international entrepreneurs, with retail sales per square foot in Canadian malls double that of their American counterparts, despite significantly higher price tags.
So how can you gain a foothold for your business in the Canadian market without paying the associated relocation costs? Just activate a local Canadian 1 800 number. With a local Canadian 1 80
ACTIVATE
What features come with a
1800 Number?
With a Canadian 1 800 number from Toll Free Forwarding, your Canadian customers can call your business without paying any international calling fees. Unlike other 1 800 number services, Toll Free Forwarding offers free Hosted PBX features with every 1 800 number package. With free Hosted PBX features, you can add an unlimited number of lines and extensions through your easy-to-use Online Control Center. Through the Online Control Center, you can even store and review call recordings, helping to keep your customer service standards consistently high.
BUY NOW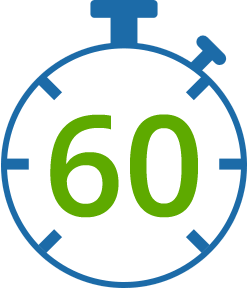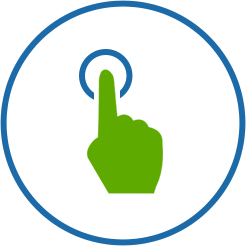 How Do I Get a Canada 1 800 Number?
Getting a Canadian 1 800 Number is easy with Toll Free Forwarding, and you don't have to commit to anything. You can even get a 1 800 number for free for 30 days to help you decide if a 1 800 number is the right choice for your business. To sign up, just decide what part of Canada you want to start marketing your business in. You can choose from a variety of Canadian area codes, including Montreal, Ottawa and Quebec City. Once you've chosen your number, Toll Free Forwarding will activate it for you in as few as three minutes, and you won't have to pay any hidden charges or installation fees.
ACTIVATE
Join over 20,000 customers already using TollFreeForwarding
Setup in just one minute. No credit card required. Cancel any time.
GET YOUR PHONE NUMBER NOW