Virtual Business Phone System
Virtual Phone Numbers for Business
Huge Inventory Covering 120+ Countries
Flexible Pricing and no Contract
Forward Calls to Several Devices and Locations Anywhere
Activate now - Start Receiving Calls in 3 Minutes
Unbeatable Support Team
Powerful Virtual Phone Systems for Business from the Best in Class
Powerful Virtual Phone Features from TollFreeForwarding.com
How It Works – 3 Simple Steps
1
Choose Your Number
Select a local, national or toll-free number from our vast inventory
2
Activate
Let us handle the sign-up - it takes just 3 minutes
3
Receive Calls
Immediately start receiving calls and servicing your customers
GET YOUR PHONE NUMBER NOW
See why over 20,000 customers trust TollFreeForwarding for their virtual phone number needs
Advanced Features of Business Phone Numbers
Scheduled Forwarding
Robust scheduling options allow you to route your calls based on the days and hours of your business. Route your calls to your main call center during business hours and to voicemail during non-business hours.
Real Time Reporting
Instantly view detailed information about calls made to your TollFreeForwarding phone number. Learn about your customers' call habits to help make decisions about outbound sales and follow-up.
Call Recording
Keep track of your calls by recording all or some of your calls. Recorded calls are stored in call detail records and can be played or downloaded at any time.
GET YOUR PHONE NUMBER NOW
Efficient, powerful virtual business phone systems
TollFreeForwarding's business phones numbers offer a simple, effective way to grow your business.

A TollFreeForwarding.com virtual phone system means connecting with your customers has never been easier, regardless of location. Covering over 120 countries worldwide, and thousands of regions and cities, a virtual business phone system can be a powerful tool for reaching customers in new territories.

Our toll free and local business phone numbers come packed with amazing smart features including international call forwarding and time scheduling. Using our 24/7 online control center, you can configure your settings so that calls from your customers can be routed to your office, cell phone, PBX or call center - or all of them at once.

Voicemail and fax to email provide you with absolute control. You'll never miss an important call again. No expensive equipment or technical expertise required. Sign-up now and take your first step into international.
ACTIVATE
Improve customer communication with quality cloud-based numbers
Whether you're based in Burbank or Berlin, a TollFreeForwarding.com business phone system can help enhance your connectivity with clients and customers. We have one of the biggest inventories of virtual phone numbers around, expanding your options and never leaving you short of the number you need. You can have toll free, national or local numbers - or a combination of all three - all configured to your office or virtual PBX system or to any phone line you please.

For businesses of all sizes, the service you provide for your customers is of paramount importance. With VoIP-based numbers, you'll get crystal clear lines anywhere in the world. With no cost incurred by the customer or caller, you can develop the level of service you offer and build greater relationships with customers across the globe.

Creating a local presence with a business phone line with TollFreeForwarding.com is the answer to all your expansion needs. Sign up now for a 20-day free trial.
BUY NOW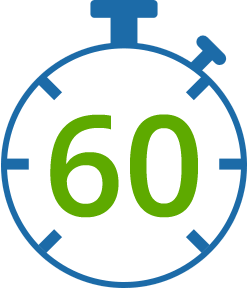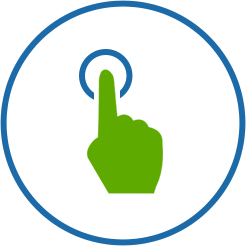 A cost-effective way to expand your business internationally
International expansion is exciting, right? It means your business is growing. It brings the benefits of moving into new markets and attracting new customers without the stress of worrying about setting up costly new offices in foreign countries. Dealing with the local telephone company to get a new office number can be a nightmare, but with TollFreeForwarding it's simple and takes as little as three minutes.

TollFreeForwarding.com's business phone numbers let you create a virtual presence in more than 120 countries and over 1,000 cities around the world. You can create an integrated network of business presence without leaving your own home base, let alone having to worry about hiring new staff and paying excessive office rents.

Best of all, there's no hidden set-up costs and no long-term commitment to sign. Browse our range of packages and find the right solution for your business.
ACTIVATE
Join over 20,000 customers already using TollFreeForwarding
Setup in just one minute. No credit card required. Cancel any time.
GET YOUR PHONE NUMBER NOW