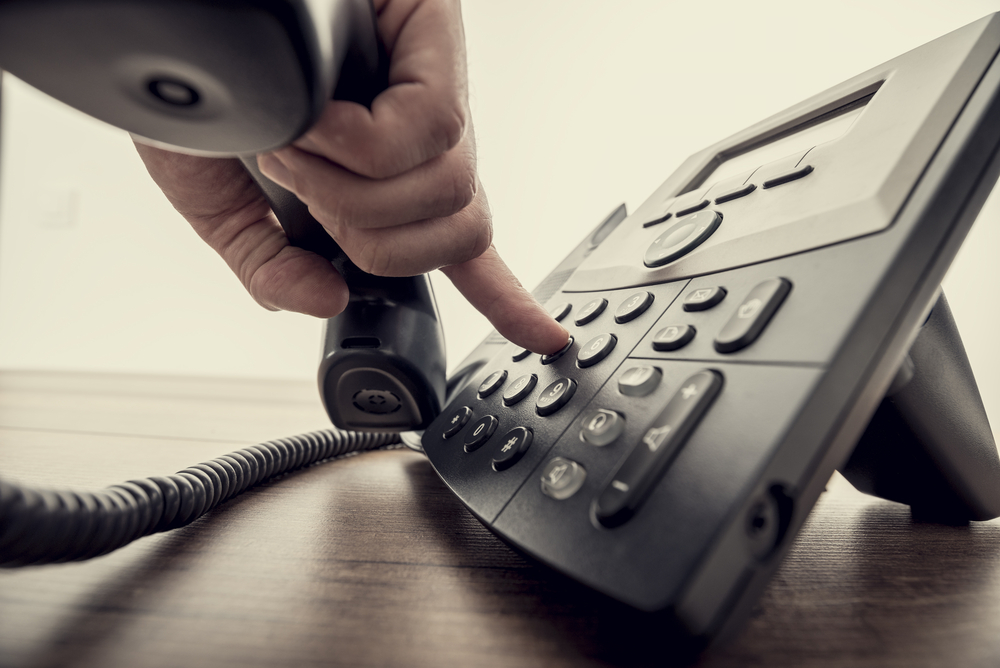 As one of the most useful protocols in VoIP, session initiation protocols, or SIP, is rapidly becoming one of the most used protocols across industries because it allows businesses to seamlessly merge multiple communication systems under a single system. Therefore, SIP provides a more cost effective and accessible way to communicate with multiple clients, employees and other individuals.
SIP is a type of signaling protocol that works to operate communication sessions, such as voice calls, video calls and online messaging. In addition, SIP can take place on a variety of devices, including laptops, desktop computers, cell phones and tablets.
In addition, SIP facilitates voice over internet protocol, also known as VoIP. While VoIP allows phone calls to be made using an internet connection, SIP is the protocol used to set up, connect, disconnect, invite and remove members during the internet-based voice and video calls.
As SIP has the function of establishing and concluding phone calls, and does not operate by decoding information, it works as a simple process. When a call is made, SIP has the capabilities to determine where the call is located, or the end system, and if the individual is available to accept the call. The SIP also connects the call and manages the call, which could be an action such as ending or transferring the call.
How does SIP enable VoIP?
While SIP and VoIP are sometimes used interchangeably, the protocols are quite different in terms of the service each provides. VoIP is a blanket term describing the broader form of technology that allows individuals to make phone calls through a broadband Internet connection instead of a regular phone line­­­—while SIP is the element that allows those calls to happen.
In addition, a distinct difference between SIP and VoIP is the type of media each transmit to parties in the communication system. As previously mentioned, VoIP utilizes internet phone calls and internet messages. And although SIP was initially designed for voice communication, today it has the capabilities to support a larger variety of digital medias, such as video conferencing.
So, how does SIP function to better a VoIP performance?
SIP operates to benefit VoIP, as VoIP alone cannot typically handle large amounts of traffic, which can result in lagging and lower the performance of the communication system. SIP comes into play during the data transmission of a call, as SIP is simply the protocol used to create and terminate VoIP calls. While SIP and VoIP work together to connect and end online calls, they are not the same.
How does SIP work?
In simple terms, SIP is an application layer, so the protocol cooperates with other protocols to provide the internet-based communication calls. There are multiple network elements that help operate SIP the variety of requests coming through between two endpoints; however, SIP is the element that establishes the endpoint in a communication, the media and the acceptance or decline of the communication. SIP also manages call transfers, which is beneficial for businesses that do not want a call to go unheard.
While SIP has the job of communicating with endpoints and swapping the signalling details to ensure that the data reaches its specific location, an SDP, or session description protocol, includes the information that actually helps call members join or see information regarding the communication session. These session descriptions are included in SIP messages.
Advantages to SIP
SIP has a variety of advantages that work to benefit a business. Some benefits, which are listed below, include reducing the costs associated with communication systems. In addition, SIP operates as a convenient and pro-collaboration protocol during communication.
Cost effective: Using SIP can save a business money through a variety of ways. SIP is typically considered cost effective to set-up. Additionally, SIP offers any sized business with communication across the globe—without the high phone bills.
Convenient: Because SIP is a text-based protocol, debugging the messages are considered a simpler process as the messages are visible. In addition, SIP simplifies the way businesses communicate. As businesses adapt to the trends of an increasing remote, online workforce, utilizing SIP for communication through video calls, phone calls or messaging systems can bring about a smooth transition and implementation for online communications.
Collaboration: For businesses that utilize an international internet phone number, SIP is useful as it can manage a large amount of calls, including long distance calls. SIP benefits the user by providing a means for collaboration, handling large quantities of data traffic. In addition, business applications that are designed to promote and assist in business communications commonly utilize VoIP and SIP.
Toll-free phone numbers and SIP
SIP and VoIP are joined with toll-free phone numbers and provide optimal benefits to call centers for the vast communication needs associated with these centers. Businesses take advantage of the opportunity and harmonize the demands of high-functioning communication by deploying these protocols.
If implementing toll-free phone numbers is a tool that seems ideal for your business, a virtual phone number can be easily attainable with TollFreeForwarding.com, a service that provides cloud-based, international phone lines.