Call forwarding is a great way to extend your business network beyond its operating borders, but you probably know, trying to set up international call forwarding through a main phone provider can be a real hassle.  Luckily, a Virtual PBX system relieves most of that hassle so that you can forward your calls anywhere around the globe for no extra cost!
If you're wondering how to get started, we're here to help. In this guide, learn about costs and all the different dialing codes for each phone provider, and then learn why the virtual option is ultimately the best way to go!

What is call forwarding?
So, first things first – what exactly is call forwarding?
Call forwarding allows you to forward incoming calls to your phone number to other phone lines of your choosing. This could be your office, your home, your mobile, or your call centers.
This means you can channel all your business communications through one singular phone line, making things easier for your customers when it comes to contacting you. For example, if you have call centers worldwide, call forwarding means your customers don't need to remember different numbers or worry about international calling codes. Instead, they can call your business number, and call forwarding can send their call exactly where it needs to be.
This means call forwarding is perfect for small business owners and entrepreneurs looking to expand, as well as multilocation businesses, international and multi-international businesses, or telecommuting businesses.
Call forwarding helps you manage…
Calls after your usual business hours
Call overflow
Employees working in different counties and time zones
Phone system failure
What are the features of call forwarding?
As well as seamlessly forwarding your phone calls, call forwarding systems often come packed with a range of additional features and benefits so you can adapt your call forwarding to your business needs. Common call forwarding features include:
Sequential ringing
As the name suggests, this type of call forwarding forwards calls in a sequence. This means if the first phone line fails to pick up the call, it will be routed to the next phone line of your choice. This continues through the phone lines in your system until the call is received. Sequential ringing is ideal if you're experiencing a heavy call load and some operators are unavailable, as the call will continue to be forwarded until it is answered, so no customer calls are ever missed.
Simultaneous ringing
You can choose to instead opt for simultaneous ringing. With this feature, calls can ring on multiple phones, in multiple places. This feature is excellent if you have employees in the same role working from different locations. You can set up dedicated lines for them that will all ring at once, and the first person available to answer will take the call.
Follow the sun
Following the sun call forwarding means your phone calls can be routed to different locations depending on the time of day they are made. If you have customers calling around the clock, this means you can take calls during your own office during business hours, then forward all after-hour calls to a contact center while you sleep. Follow the sun routing is especially ideal if you have call centers based around the world, as you can forward calls to wherever you have staff available at the time.
What does call forwarding cost?
Call forwarding is automatically included in most individual and business phone plans, so the exact cost will depend on the plan you opt for. Costs of business and toll free call forwarding work by charging the owner of the phone number in minutes, rather than the person making the call. This makes your business even more accessible for customers. There are a few things to note when it comes to the costs of call forwarding…
Most forwarded phone calls are billed as though they have been answered from the original phone to which the call was made, rather than the actual answering phone.
Forwarded calls are still subject to local or toll charges.
International call forwarding is not a free feature offered by major service providers.
Additional call forwarding features can depend on plan availability and phone system compatibility.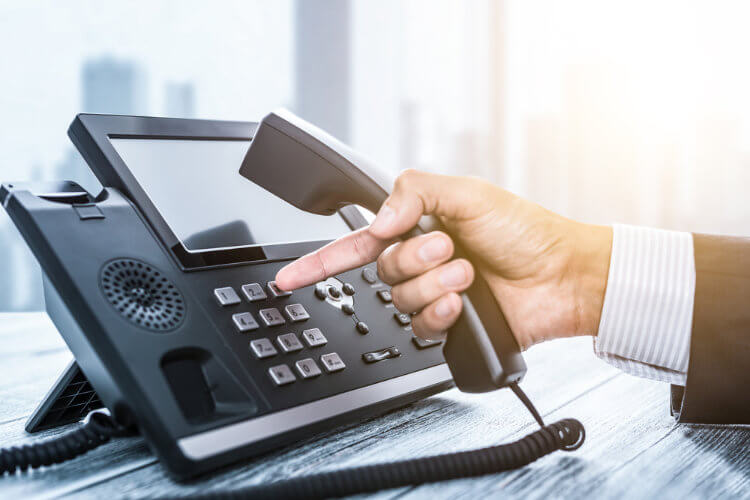 How do I forward phone calls?
While many major service providers have immediate call forwarding that can be activated directly from your phone or online, this capability is usually not enough for businesses with more significant or multinational call forwarding needs. Most companies looking to forward phone calls will require a sophisticated PBX system with built-in call forwarding features.
This is where Virtual PBX can help solve your call forwarding needs. While traditional PBX systems come with costly, hard-to-maintain equipment, Virtual PBX systems are hosted on the cloud. This means they're easy to install and simple to maintain, making it no wonder they're the leading telecommunications solution today.
What are the benefits of a Virtual PBX forwarding system?
Virtual PBX systems work hand-in-hand with your virtual phone numbers, which are perfect for simple, cost-effective international call forwarding. Virtual phone numbers aren't assigned to a specific location or dedicated phone line. Instead, they're assigned to an owner and connected through Virtual PBX, meaning you can easily access calls from a range of devices.
Through the TollFreeForwarding.com Virtual PBX control panel, you can:
Access multiple features not available with traditional call forwarding.
Activate customized forwarding options for any phone number.
Create customizable call queues to let you decide where and when phones receive calls.
Change settings and reroute calls quickly and easily.