While many workers have been able to telecommute for years, the COVID-19 pandemic forced millions more to adopt working away from their physical offices. And while there are some companies announcing planned returns to in-office working, others are adopting hybrid working formats or even opting to remain fully remote.
Adapting to these new working conditions can be difficult. Many workers have gone from having a clear office and desk set up to having to make do with their own setup at home or while out and about. While business numbers and virtual systems can help keep teams connected when they're not physically in the same location, there are a few extra tools to consider if you're working while on the move.
Here are a few unique tools that can take your telecommuting experience to a new level.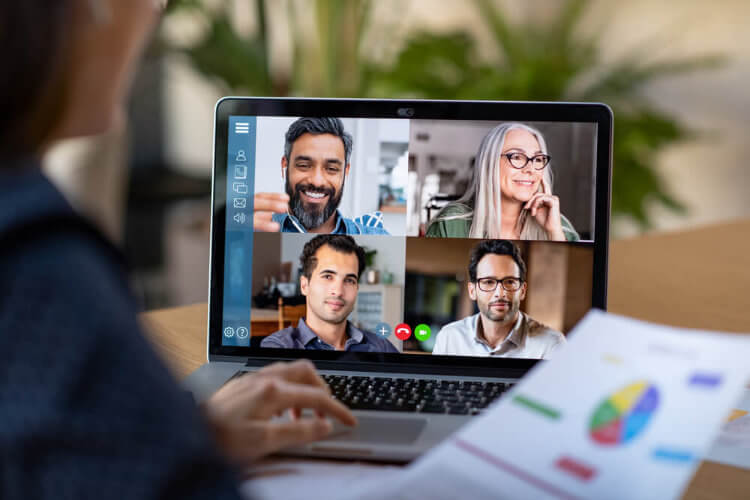 1. A Laptop Lock
Anyone who has worked while on the go understands how tiresome it can be to interrupt your work at a public place, pack up your technology, and take a restroom or food break. This happens often at coffee shops or libraries. You face a dilemma — you need to get away from the computer for a moment, but you don't want your laptop to be stolen during your absence. A laptop lock can secure your computer to a table or other fixture, allowing you to take a few moments away from your work.
2. Cloud Printing
If you are working on the go, chances are you will not have instant access to a printer. Wouldn't it be great to send your home printer tasks while you are out working, instead of having to queue up jobs for later? Printers connected to the cloud stay in touch with your computer no matter where you are, allowing you to send documents to a printer remotely.
3. Virtual Phone Service
Imagine how powerful your telecommuting workflow could be if you could forward your company's calls to any device you wish: mobile, home office, or even a landline. You will never skip a beat if you invest in a virtual phone service that can connect you real time with clients. Gone are the days of missed calls, phone downtime, and out-of-town voicemail messages.
4. Collaboration Software
If you work with a team, you might understand how systems can speed up or slow down your group productivity. Sometimes things are just easier to say face-to-face, which is a major advantage of video conferencing platforms. Web apps such as Teams, Zoom, Slack, and Dropbox can also help you reach new levels of collaboration potential.
5. Backup Power
Sometimes you'll arrive at a workstation with no access to laptop power. All of the outlets might be in use or the power strips might just be inaccessible. Extra battery packs and mobile chargers can definitely come in handy, especially if you are working on tight deadlines. You shouldn't have to worry about being tethered to a wall outlet if you are trying to get some work done.
6. A Sealable Plastic Bag
Protect your technology from the elements! You never know when a sudden downpour will threaten your laptop, backup hard drive, and other gadgets. Even a short walk to a bus or car can expose your tech to dangerous moisture. Carry a sealable plastic bag with your belongings and wrap your technology inside of it whenever it's raining.
7. A Portable Hard Drive
Telecommuters have to accept a certain amount of potential risk when they travel with their work. Your laptop might be stolen, lost, or damaged as you travel to new locations. You should continually back up your work to a portable hard drive. Cloud storage can give you another level of security, in case something happens to your external hard drive.
With the right tools, the switch to telecommuting and remote working can be seamless. If your business is making the move to remote working, explore our range of USA virtual numbers to help keep your business connected.