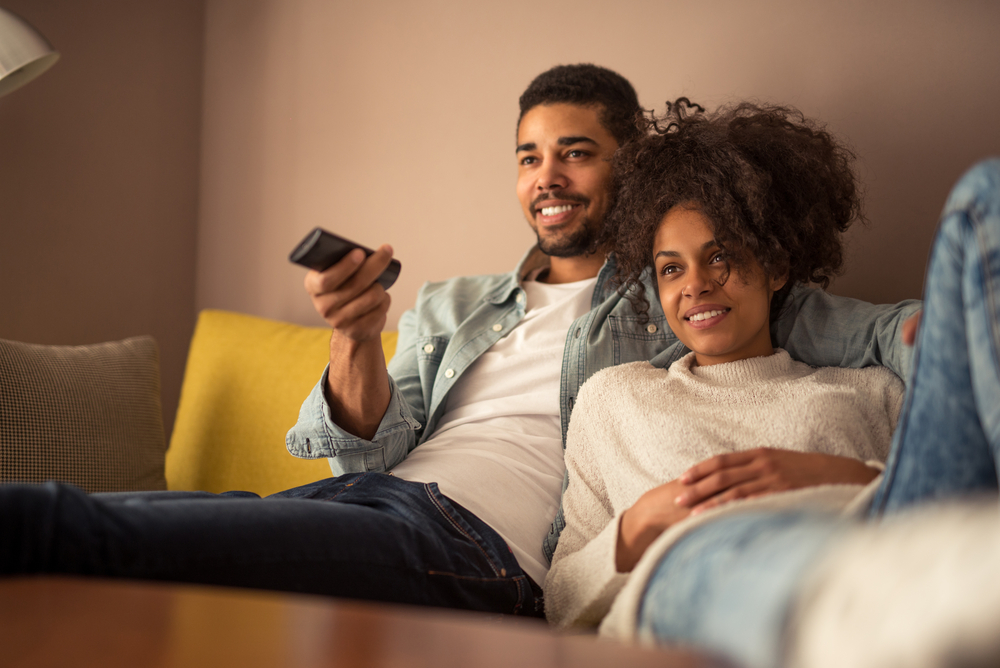 Fans have long wondered how popular TV characters are able to afford their large apartments and swanky lifestyles given their jobs aren't always the highest paying. Take Monica Gellar from Friends, for example, who works as an executive chef in a hip NYC restaurant. While the job itself may be exciting, the average real-world salary for a chef in New York City is just $62,000, well below what it would cost to rent a spacious two-bedroom in the Greenwich Village.
Luckily for Courtney Cox, who played the role of Monica for a decade, money shouldn't be as big of an issue. During the final season of Friends, Cox pulled in more in a single episode than her character Monica would make in 40 years!
To get a better understanding of this disparity, we looked at the real-world salaries of some of TV's most popular characters and then compared them with the salaries of the actors who played them. We then asked HR experts for their insights on how the perceived lifestyles of these characters versus their salaries can affect the expectations of job seekers in the real world. But first, let's see how the salaries of ten of the most popular characters to ever appear on TV stack up versus the actors who portray them.
Celebrities Vs. Their TV Character Salaries
Frasier Crane, Psychiatrist, WA, Cheers & Frasier, $325,450
Kelsey Grammar's salary: $1.6 million per episode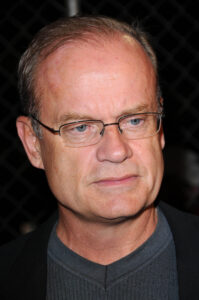 Frasier Crane is a quick-witted psychiatrist who hosts a radio talk show in Seattle, Washington. Frasier is portrayed as having a taste for the finer things; he lives in a luxury three-bedroom condo and is typically well-dressed. Despite his success, he isn't always the best at managing his personal life.
While he may not be able to apply his astute psychiatric analysis to himself, Frasier could expect to earn an impressive salary of around $325,450 as a psychiatrist in Seattle. Even with the high salary, Frasier isn't likely to impress his brother Niles or father Martin anytime soon.
Meredith Grey, Chief of General Surgery, WA, Grey's Anatomy
– $306,000
Ellen Pompeo's salary: $550,000 per episode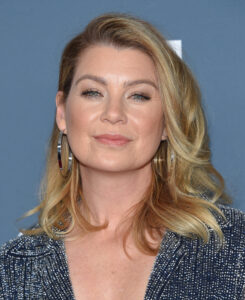 Grey's Anatomy follows the life of general surgeon Meredith Grey, from her acceptance into the surgical residency program at Seattle Grace Hospital to her eventual promotion to Chief of General Surgery. And while the show is never short on drama, it isn't exactly known for its accuracy to real life.  
If Meredith were a real person, she would be earning around $306,000 as the Chief of General Surgery. That's a pretty good haul for Dr. Grey, even if she has had to put up with a whole lot of personal drama along the way.   
Sheldon Cooper, Senior Theoretical Physicist, CA, The Big Bang Theory
– $204,410
Jim Parson's salary: $250,000 per episode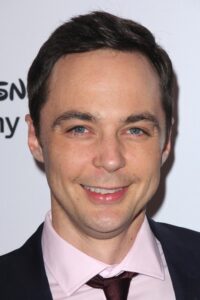 The Big Bang Theory favorite Sheldon Cooper is known for his immense intelligence and utter lack of social awareness, a pairing that is a constant source of comedy on the sitcom. Despite this lack of street smarts, Sheldon's book smarts provide him with a coveted job as a Senior Theoretical Physicist in Pasadena, CA.  
According to the US Bureau of Labor Statistics, the median annual salary for a physicist in Pasadena, CA is $159,920, but with Sheldon holding a senior-level position, we can expect his role to pay at the higher end of around $204,410. Bazinga! 
Armond, Hotel Manager, HI, The White Lotus
– $117,420
Murray Bartlett's salary: $461,000 for season one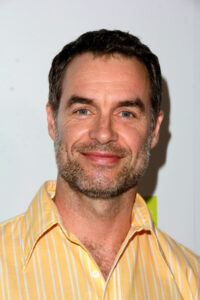 The first season of The White Lotus features an ensemble of well-to-do hotel guests and the put-upon staff dealing with various issues at the titular Maui resort. At the center of it all is Armond, the friendly hotel manager. And while one of the show's themes deals with the differences in problems between the wealthy guests and the working-class hotel staff, were it real, Armond might have more in common with the former.   
According to the US Bureau of Labor Statistics, Hawaii is the top-paying state for hotel managers, with an average annual salary of $117,000. Hopefully, the six-figure income can help Armond ease the pain of putting up with the demands of some of the resort's more eccentric guests.  
Michael Scott, Regional Manager, PA, The Office
– $105,670
Steve Carell's salary: $175,000 per episode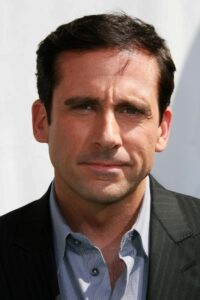 Money comes up quite a bit for Michael Scott, the lovable yet cringe-inducing regional manager of Dunder Mifflin Scranton, on the hit comedy series The Office. At one point, Michael needs to take a second job as a telemarketer to support him and his girlfriend Jan, and later he even 'declares' bankruptcy, albeit by shouting "I declare bankruptcy!" to his colleagues.  
While the average salary for a manager in Scranton, PA is $105,670, fans can assume Michael makes less than that since in season 3, episode 19, he refuses to give a raise to Darryl, the warehouse foreman, because that means Darryl would be making more money than him. In Scranton, PA, the average annual median salary for a transportation, storage, and distribution manager is $79,220. 
Jessica Day, Elementary School Teacher, CA, New Girl
– $97,330
Zooey Deschanel's salary: $125,000 per episode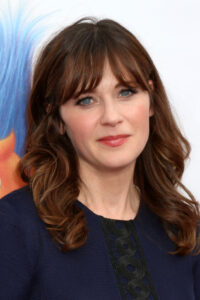 Jess Day, the quirky and bubbly lead of New Girl, is an elementary school teacher in Los Angeles, sharing a loft with her three friends. While the subject of her meager earnings does come up throughout the show, it's typically the lovable Nick Miller who is said to not contribute as much as his friends to the shared apartment. Still, a schoolteacher's salary isn't a lot, especially in an expensive city like LA.  
In Los Angeles, the annual median salary for an elementary school teacher is $97,330, considerably more than the national average of $61,400. This may be why Jess took her place as the fourth roommate in the loft! 
Carrie Bradshaw, Newspaper Columnist, NY, Sex and the City
– $80,070
Sarah Jessica Parker's salary: $3.2 million per episode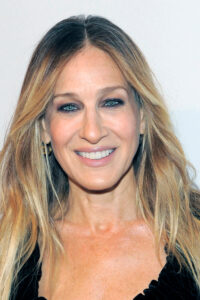 Throughout the series, Carrie and the girls are frequently seen taking in expensive lunches, going on shopping sprees, and, of course, purchasing designer shoes. And while this all makes for good television, it is highly unlikely to be a sustainable lifestyle for a newspaper columnist like Carrie. 
The median salary of a journalist in New York City is $80,070, hardly enough to cover weekly cosmos at a trendy New York bar, let alone Carrie's extravagant fashion taste! Let's just be glad the creators overlooked this little tidbit, so we didn't miss out on any of the fun.  
Jim Hopper, Chief of Police, IN, Stranger Things
– $68,725-$83,080
David Harbour's salary: $350,000 per episode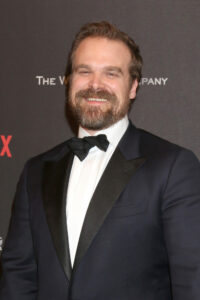 Throughout Stranger Things' ongoing run, gruff but lovable Hawkins, Indiana police chief Jim Hopper goes above and beyond the call of duty to protect the town, its residents, and the world at large from the various science fiction monsters that attack from the Upside Down. But just how much is he awarded for his efforts? 
While Hawkins is a fictional town, it bears several similarities to the real-world town of Hobart, IN, including its size, population, and location. According to the city of Hobart, the salary for police officers ranges from $68,725 to $83,080 in 2023. Between the salary and Joyce's affection, all the fighting just might be worth it for Hop.  
Monica Gellar, Head Chef, NY, Friends
– $62,210
Courtney Cox's salary: $1 million per episode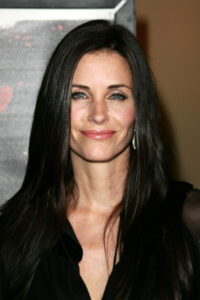 Fans of the hit comedy sitcom Friends have often wondered how six people in their twenties afford such large apartments in New York City, with Monica's spacious two-bedroom being the nicest of them all. While they do mention that the apartment is rent controlled, we still have a hard time believing a chef could afford such a place.  
In seasons 4 to 9, Monica works as the head chef of the restaurants Alessandro's and later Javu. In NYC, head chefs can make upwards of $122,960, over double the median salary ($50,160) for head chefs in the rest of the country. Still with NYC's high property prices, that might explain why Monica always has a roommate.  
Jerry Seinfeld, Stand-up Comedian, NY, Seinfeld
– $37,357
Jerry Seinfeld's real-life salary: $100,000 per episode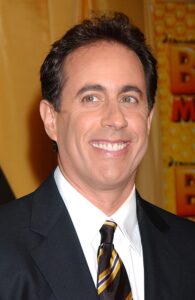 Jerry Seinfeld is a stand-up comedian in New York City. Although he is shown to be doing well, doing TV spots and even buying his father a Cadillac in one episode, it is never explicitly stated just how successful of a comedian he is.  
Because performers and entertainers often work on hourly pay, Jerry is estimated to make the average median wage of $17.96 in New York City. This, multiplied by the number of working hours in the United States, would come out to roughly a $37,357 annual median salary, hardly enough for a one-bedroom apartment on the Upper West Side.  
What the Experts Think 
Given the disparities between TV characters' salaries, their lifestyles, and the salaries of the actors who played these roles, we wanted to better understand how this affected real-world salary expectations. So, we reached out to HR experts to get their takes.
Melissa Terry, an HR professional from VEM, said: 
"I find this an interesting and creative way of drawing attention to the issue of salary disparities in the workplace. It highlights the fact that while some TV characters may be portrayed as having high-paying jobs, their salaries may not reflect the realities of their professions in the real world." 
"The campaign's findings also shed light on the importance of fair and equitable compensation practices in the workplace. It is essential for companies to conduct regular salary reviews to ensure that employees are being compensated fairly and that their pay aligns with industry standards and the level of their skills and experience." 
Additionally, HR expert Anthony Bautista had this to say about the findings: 
"It is not just TV characters that live lives that do not represent their actual profession; it is a common theme that is prevalent in all forms of media. The problem arises when people start to believe that these fictional characters' lives are accurate representations of the real world. It is crucial to educate people and make them aware that what they see on TV is not always reflective of real life." 
Although TV characters may not have to consider costs, that doesn't mean businesses here in the real world have the same luxury. Expanding a business can be a costly endeavor, but with a virtual phone number, you can reach your global customers for a fraction of the price. Explore our collection of virtual numbers to find an option that suits you.