Business travel can take some getting used to. There is no doubt that dealing with your work and personal responsibilities in another country can be nerve-wracking, so it's important to be as prepared as possible.
With this in mind, we spoke to some regular travellers in the business world to identify some hacks for making overseas trips easier.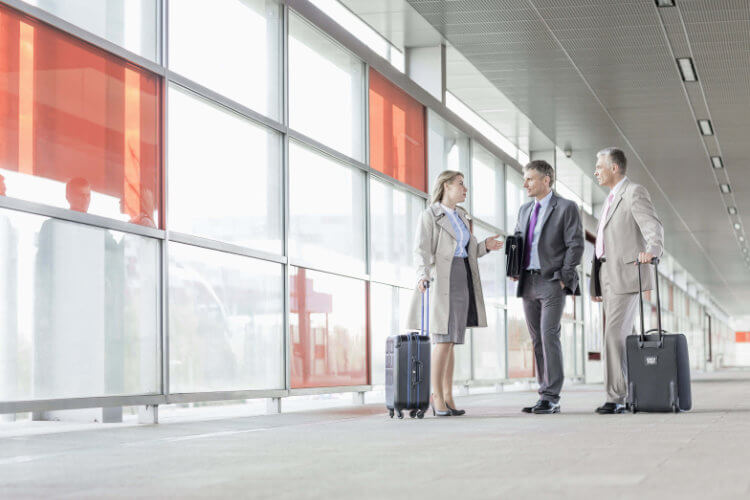 1. Pack lightly and carefully
It can be difficult to narrow down your belongings exclusively to the necessary items, but taking the time to only include essential items will make your trip easier and more comfortable.
Rather than considering what you want to take, focus on what is necessary for your trip and then add any luxuries afterwards – this is a process followed by John Crossman, President of Crossman & Company. Mr Crossman says he starts with necessities before considering items that would make him more productive, such as books or research papers, and then finally packs nonessentials.
Some of the most difficult decisions regarding packing relates to clothes, which need to be altered depending on the climate of a country and the type of engagements you are involved in. Paul Rigby, CEO of Consortiq.com, advises planning ahead for this to avoid looking unprofessional.
"Try to travel hand luggage only where possible and get a good quality carry on suitcase with four wheels. Try to pack trousers and shoes that can be dressed up and down, this will help you travel light. I don't believe there any truly successful tips for packing in order to avoid the crumpled look," he recommends.
2. Hair Care and Beauty Items
Regardless of gender, its important for men and women to enhance their beauty and keep their hairs maintain even they are on travelling trip for some business. But its important to ensure that to not stuff your luggage so much that it becomes difficult to carry. Though many hotels provide basic hair styling tools like hair dryers, etc. but its better to carry your own gadgets. Being a women, most probably you will require hair straightener for straightening of hairs. There are many best hair straightener in 2019 equipped with multi purpose features and specially designed for travelling. Like hair straighteners with dual voltage, small size, light weight, cordless, and wet to dry feature that may allow you skip hassle of carrying hair dryer. Even by using hair straightening iron you can make curls and give volume to hairs as well. In other items, bring a hair brush, toot brush, hair mask or oils, shaving kit for men, and any best epilator for face and body hair removal for women.
3. Plan and check your travel itinerary
It's easy for travellers to lose track of where they need to be during a trip overseas. which is why an itinerary could be so useful.
Cheryl I. Procter-Rogers, APR, Fellow PRSA, PCC, MBA, MA, at A Step Ahead PR, advises new travellers to have a comprehensive set of materials to refer to so their trips go as smoothly as possible.
She explained: "I create a one or two-page itinerary that includes all travel information, including frequent flyer or hotel numbers. Names and titles of all contacts and their cell numbers.
"I always confirm flight arrangements, hotel and ground transportation the day before. I check the weather reports for last minute changes and if going overseas, review reports from Homeland Security."
While this level of preparation may seem extensive, it could help to make all the difference if you are asked questions about your travel, or if your Wi-Fi or mobile data stops working.
4. Pack healthy food to keep you energised
Finding healthy food while travelling can be difficult, as many airlines and airports cater for convenience rather than healthy eating. Of course, some travelers are lucky enough to enjoy nutritious meals, but it is not a certainty.
Michael Gallant from Gallant Music recommends packing as much food as possible in plastic bags, with a focus on healthy and vitamin-rich foods that do not require refrigeration.
"Convention and hotel food can be dicey sometimes – so the more I can take care of myself ahead of time, the better. For me, lots of nuts, good dark chocolate, low sugar granola bars, and fresh and dried fruit and veggies go a long way," Mr Gallant advises.
He also suggests bringing a reusable water bottle for use on planes and in hotels, as this will help to make sure you have access to clean water no matter where you go.
5. Sign up for frequent flyer programmes and incentive schemes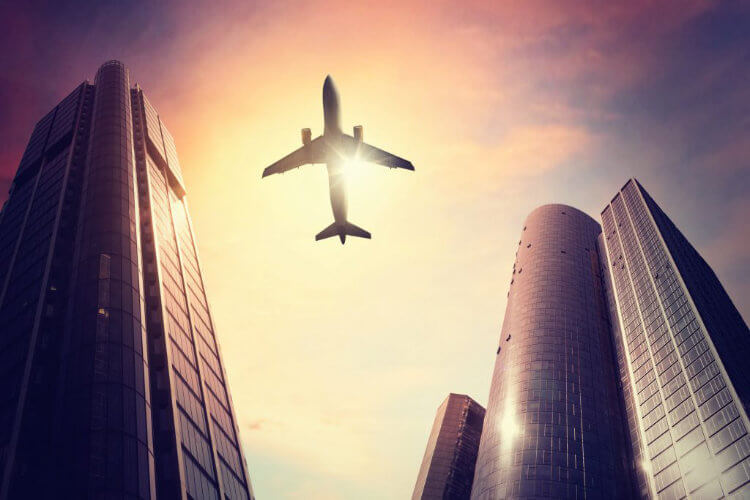 Many airlines have frequent flyer programmes and incentive schemes that offer fantastic benefits, ranging from free flights to first class lounge reservations and extra food.
As a new member, you may not receive perks immediately but, the sooner you sign up, the quicker you will be able to take advantage of the perks available.
Pamela Shand from Office Stage Consulting recommends: "Sign up for frequent flyer programs with hotels and airlines – When you're ready to travel for fun you'll have discounts and freebies waiting for you!" 
Here are some of the top programmes available through US airlines and hotels:
American Airlines: AAdvantage Program
This scheme allows flyers to earn miles on American Airlines planes and other companies taking part in the scheme. Benefits can include flights, upgrades, holidays, car rentals and hotels.
The SkyMiles scheme allows travelers to earn five miles for every dollar spent on flights. These miles can also be collect through Delta's partner airlines such as Virgin Atlantic and Air France.
Jet Blue's True Blue program awards travelers with 3 points for every dollar spent, and they can also earn badges for completing activities such as using social media and purchasing a number of flights.
Marriott: Marriott Rewards
With four different tiers (Rewards Member, Silver Elite, Gold Elite and Platinum Elite) to choose from, it's possible to pick up excellent benefits through the Marriott hotels scheme, including lower room rates and complimentary upgrades.
Hilton Honors has four different tiers of rewards, starting with member perks and working all the way up to Diamond. Benefits include 48-hour booking guarantees and 5 nights for the price of 4.
World of Hyatt's tiers start at the Member level and move up to Discoverist, Explorist and Globalist levels. Perks include free drinks, dedicated check-in areas and member discount rates.