Get a
Martinique

Virtual Phone Number
Invest in a Martinique phone number with TollFreeForwarding.com and forward calls anywhere in the world for you to answer at home or in the office.

Our virtual Martinique telephone numbers build trust in the local market and take just 3 minutes to set up, ready for you to immediately receive calls via our global call forwarding system.
Powerful Virtual Phone Features from TollFreeForwarding.com
How It Works – 3 Simple Steps
1
Choose Your Number
Select a local, national or toll-free number from our vast inventory
2
Activate
Let us handle the sign-up - it takes just 3 minutes
3
Receive Calls
Immediately start receiving calls and servicing your customers
GET YOUR PHONE NUMBER NOW
See why over 20,000 customers trust TollFreeForwarding for their virtual phone number needs
Advanced Features of Martinique Virtual Phone Numbers
Scheduled Forwarding
Robust scheduling options allow you to route your calls based on the days and hours of your business. Route your calls to your main call center during business hours and to voicemail during non-business hours.
Real Time Reporting
Instantly view detailed information about calls made to your TollFreeForwarding phone number. Learn about your customers' call habits to help make decisions about outbound sales and follow-up.
Call Recording
Keep track of your calls by recording all or some of your calls. Recorded calls are stored in call detail records and can be played or downloaded at any time.
GET YOUR PHONE NUMBER NOW
Martinique: A Little Bit of France in the Caribbean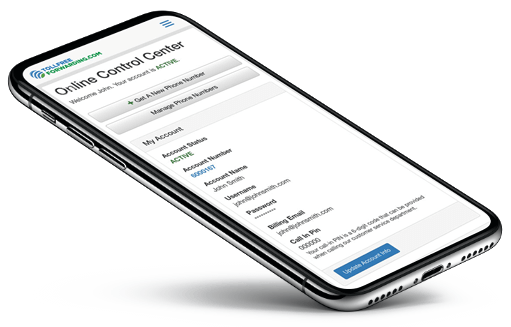 Martinique is an island with coasts on both the Caribbean Sea and the Atlantic Ocean. Virtually everyone on the island, which is a department of France, has mixed ancestry dating back to the 17th century, when France colonized the island, obliterated the native population and flooded it with African slaves forced to cultivate sugar. Martinique is central to Creole culture in the French Caribbean, and its residents keep alive traditions of art, music, cuisine and customs dating back centuries.
GET YOUR PHONE NUMBER NOW
A Martinique Virtual Phone Number is Your Doorway to the French Caribbean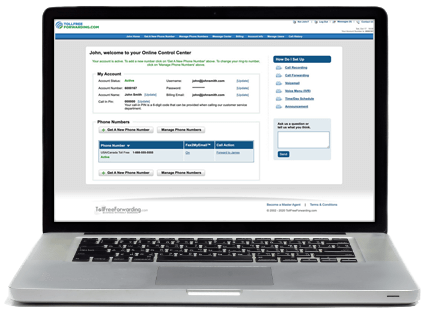 With a Martinique virtual phone number, you can put your business in the heart of the French West Indies. You can choose a local number that your customers are familiar with and used to dialing. This way, they won't have to remember any unfamiliar country codes or international numbers. Local numbers also give the perception that you and your business are tied to the community, which is important to many callers who feel a strong national identity in Martinique.
GET YOUR PHONE NUMBER NOW
Join over 20,000 customers already using TollFreeForwarding
Setup in just one minute. No credit card required. Cancel any time.
GET YOUR PHONE NUMBER NOW
Other Virtual Phone Numbers
---
---