Get a
Virtual PBX

Service for Your Business
Toll Free & Local Numbers in 120+ Countries
Easy Virtual Phone System for Businesses
Toll Free & Local Numbers in 120+ Countries
Setup in 3 Minutes
Unlimited extensions at no extra cost
No Contract, Cancel Anytime
Get a virtual phone system from a trusted provider with over 20,000 customers
Powerful Virtual Phone Features from TollFreeForwarding.com
How It Works – 3 Simple Steps
1
Choose Your Number
Select a local, national or toll-free number from our vast inventory
2
Activate
Let us handle the sign-up - it takes just 3 minutes
3
Receive Calls
Immediately start receiving calls and servicing your customers
GET YOUR PHONE NUMBER NOW
See why over 20,000 customers trust TollFreeForwarding for their virtual phone number needs
Advanced Features of Virtual PBX Virtual Phone Numbers
Scheduled Forwarding
Robust scheduling options allow you to route your calls based on the days and hours of your business. Route your calls to your main call center during business hours and to voicemail during non-business hours.
Real Time Reporting
Instantly view detailed information about calls made to your TollFreeForwarding phone number. Learn about your customers' call habits to help make decisions about outbound sales and follow-up.
Call Recording
Keep track of your calls by recording all or some of your calls. Recorded calls are stored in call detail records and can be played or downloaded at any time.
GET YOUR PHONE NUMBER NOW
Feature-packed Cloud PBX for handling calls from anywhere
Our virtual phone systems handle inbound calls, extensions, voicemail, fax, and other telecommunications services for your office. Choose a virtual number based in one of over 120 countries and hundreds of cities across the globe and never miss a customer, client, or colleague call again.
Everything is handled in the cloud via the Internet, PSTN, or public switched telephone network. That allows you to have a virtual phone number wherever you need one in the world, without installing expensive on-site hardware.
A cloud phone system from TollFreeForwarding.com contains all these features:
Smart call forwarding to as many numbers as you need
Bespoke scheduling, forwarding calls to different numbers depending on the time of day
Intuitive cloud-based dashboard to change your settings in seconds ACTIVATE
Reliable networks at a price you can afford
TollFreeForwarding.com use state of the art communications technology to ensure crisp, clear call forwarding every time. Our multi-carrier system selects the best connection for successfully communicating with your customers.
Our cloud PBX systems can put you in touch with customers in every corner of the world. Our inventory of virtual numbers spans major European countries, Asia, South America, and Africa. Plus, you can choose to go even more localized if you need a city-based number or toll free numbers to relieve your customers of any call costs.
All this comes at a flexible price that keeps you in charge of your finances. First, choose from pay-as-you-go or monthly payments, then select from our range of packages to load the right number of call-forwarding minutes for your business needs.
Sign up today for a free trial of up to 20 days.
BUY NOW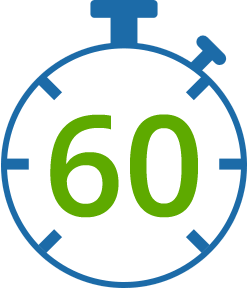 Join over 20,000 customers already using TollFreeForwarding
Setup in just one minute. No credit card required. Cancel any time.
GET YOUR PHONE NUMBER NOW