Vietnam Phone Numbers
Vietnam Phone Numbers give you a virtual presence in Vietnam.
Toll Free & Local Numbers in 120+ Countries
Activate Now! - Start Receiving Calls in 3 Minutes
Answer Calls Anywhere
No Set-up fees
Cancel Anytime
Getting Vietnam Phone Numbers Has Never Been Easier!
Powerful Virtual Phone Features from TollFreeForwarding.com
How It Works – 3 Simple Steps
1
Choose Your Number
Select a local, national or toll-free number from our vast inventory
2
Activate
Let us handle the sign-up - it takes just 3 minutes
3
Receive Calls
Immediately start receiving calls and servicing your customers
GET YOUR PHONE NUMBER NOW
See why over 20,000 customers trust TollFreeForwarding for their virtual phone number needs
Advanced Features of Vietnam Phone Numbers
Scheduled Forwarding
Robust scheduling options allow you to route your calls based on the days and hours of your business. Route your calls to your main call center during business hours and to voicemail during non-business hours.
Real Time Reporting
Instantly view detailed information about calls made to your TollFreeForwarding phone number. Learn about your customers' call habits to help make decisions about outbound sales and follow-up.
Call Recording
Keep track of your calls by recording all or some of your calls. Recorded calls are stored in call detail records and can be played or downloaded at any time.
GET YOUR PHONE NUMBER NOW
Improve your Bottom Line with
Vietnam Phone Numbers
The government of Vietnam has spent the last 25 years instituting economic reforms that have moved the country's economy forward. If your business is considering expanding there, a Vietnam phone number can link your products and services with the country's enterprise-thirsty market. You don't have to set up offices or call centers, hire employees or even ever visit the country. Simply choose and activate a Vietnam toll-free number and you'll be ready to start receiving calls from customers in just a few minutes. Calls placed to your Vietnam virtual phone number will be automatically routed to any line of your choosing, meaning your business never misses a call from its new customer base.
ACTIVATE
Vietnam: Mobile Phones and Mobile Web Support Expansion and Growth
Vietnam has put considerable effort and resources into modernizing its national telephone network. Telecommunications infrastructure now includes fiber optic cables and microwave radio relay networks. There are not only more main lines now than there have ever been, but mobile phone connectivity is proliferating at a record pace. The country is home to nearly 23.5 million Internet users, who are served by nearly 190,000 Internet hosts. Vietnam is experiencing a higher rate of growth in mobile Internet than any country in the world except Colombia. Between 2012 and 2013, Vietnam witnessed a mobile web growth rate of 266 percent.
BUY NOW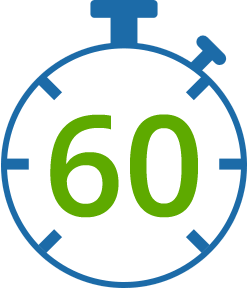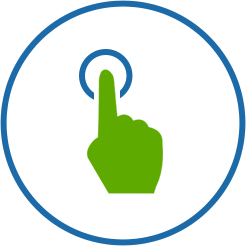 Discover New Markets with A Vietnam Phone Number from TollFreeForwarding.com
With a Vietnam virtual phone number, you can tap into the country's growing economy from the comfort of your business in your home country. A virtual number isn't associated with any specific phone line. Instead, it is linked to a routing system, which forwards all the calls that it receives to wherever your business needs those calls to go. This is imperative for conducting business in the developing markets of Southeast Asia. Setting up and maintaining phone lines, call centers, hardware and employees in a nation with dilapidated, aging infrastructure — which may be governed by ineffective and often corrupt public officials — would be too much to ask of even a big corporation with plentiful resources. A virtual number gives your customers a means to contact you, but puts the strength of a powerful forwarding system in your hands.
ACTIVATE
A Vietnam Virtual Phone Number Comes with Amazing, Professional Features
If you're looking for the prestige and credibility associated with big corporations, consider a Vietnam toll-free number. If you want to give your customers the soothing familiarity of a business with community ties on the other hand, you can choose a local number. Time-of-day routing lets you move incoming calls on your schedule, depending on when the call was placed. Try sequential or simultaneous dialing to make sure you don't miss any calls from customers or clients. Use call recording for training or security purposes, or just for your own records. Set up an automated system that lets your customers navigate through the options on their own using their phone's alpha-numeric keypad. A former enemy of the United States is now a business partner, and although the market is far away, it's within your reach with a Vietnam phone number. There are never any setup fees or long-term contracts, and you can cancel at any time.
BUY NOW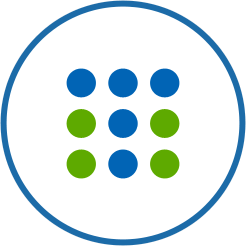 Join over 20,000 customers already using TollFreeForwarding
Setup in just one minute. No credit card required. Cancel any time.
GET YOUR PHONE NUMBER NOW