Uzbekistan Phone Numbers
Uzbekistan Phone Numbers give you a virtual presence in Uzbekistan.
Toll Free & Local Numbers in 120+ Countries
Activate Now! - Start Receiving Calls in 3 Minutes
Answer Calls Anywhere
No Set-up fees
Cancel Anytime
Getting Uzbekistan Phone Numbers Has Never Been Easier!
Powerful Virtual Phone Features from TollFreeForwarding.com
How It Works – 3 Simple Steps
1
Choose Your Number
Select a local, national or toll-free number from our vast inventory
2
Activate
Let us handle the sign-up - it takes just 3 minutes
3
Receive Calls
Immediately start receiving calls and servicing your customers
GET YOUR PHONE NUMBER NOW
See why over 20,000 customers trust TollFreeForwarding for their virtual phone number needs
Advanced Features of Uzbekistan Phone Numbers
Scheduled Forwarding
Robust scheduling options allow you to route your calls based on the days and hours of your business. Route your calls to your main call center during business hours and to voicemail during non-business hours.
Real Time Reporting
Instantly view detailed information about calls made to your TollFreeForwarding phone number. Learn about your customers' call habits to help make decisions about outbound sales and follow-up.
Call Recording
Keep track of your calls by recording all or some of your calls. Recorded calls are stored in call detail records and can be played or downloaded at any time.
GET YOUR PHONE NUMBER NOW
Improve your Bottom Line with
Uzbekistan Phone Numbers
Uzbekistan is one of the most remote countries on Earth. Bordering 5 different nations, including war-torn Afghanistan, Uzbekistan is a double-landlocked country in the heart of Central Asia. For a Western business to physically set up operations there would require an incredible feat of logistics and communications, which could only be accomplished with resources that are beyond the reach of most companies. But with a Uzbekistan toll-free phone number, you don't have to actually go to a distant, mountainous country to do business there. All you need is a Uzbekistan virtual phone number to make sure that every call placed from the country makes it to your business back home.
ACTIVATE
A Changing Economy for a Connected, Mobile People
By the late 19th century, Russia had already incorporated modern-day Uzbekistan into its territory. Although uprisings and opposition persisted throughout the reign of the USSR, Uzbekistan did not gain independence until the fall of the Soviet Union in 1991. Russian rule was trademarked by the exploitation of natural resources, in which Uzbekistan was almost exclusively focused on the growth and export of cotton. The industry was based on exploitative irrigation and farming practices that left much of the land and waterways damaged by the time the Soviets left. Although fewer than 2 million Uzbekistan residents maintain landlines, there are a staggering 20 million mobile phones in the country. Three private companies and one state-owned provider are responsible for mobile distribution and access across the country. The company is also home to more than 5 million Internet subscribers. Uzbekistan is mobile, connected and ready to call your business!
BUY NOW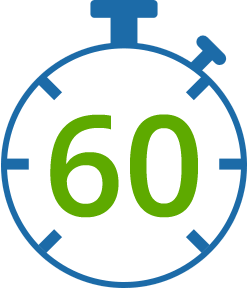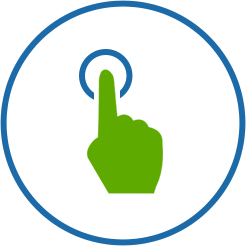 A Uzbekistan Virtual Phone Number Can Transport Your Business to Central Asia
With a Uzbekistan virtual phone number, you can give your business a foothold in the far-away, unfamiliar mountainous recesses of Central Asia without running the business and personal risks associated with actually going there. You can choose a local number, which your customers are already familiar with and used to dialing. By choosing a local number, you're ensuring that your customers don't have to dial any unfamiliar country codes or international numbers. You also give them the perception that your company is local and tied to the community. The other option is to choose a Uzbekistan Toll-Free Number. Toll-free numbers not only empower customers to reach you from a landline free of charge, but they are generally associated with big, successful corporations. Whichever kind of number you choose, you can make it even more authentic by adding local ringback tones that your customers are used to hearing when they make a call.
ACTIVATE
A Forwarding System is Only as Good as its Features
You can use your number to receive faxes through your email, or to download voicemails as email attachments. Cloud-based management empowers you to manipulate or check your settings at any time from anywhere. You always retain total control over how and where all incoming calls are forwarded. There is no long-term contract or obligation, no startup or introductory fees and you can cancel the service at any time. A trial period enables you test all of the features and settings before you make up your mind. When the trial period is over, it's up to you whether you want to keep the same number you had been using, or start over with a completely different number. Uzbekistan is a remote country with difficult geography and a hostile climate. But you don't need to go there to do business there. A Uzbekistan virtual phone number can connect your business here to brand new customers overseas. Just activate your account and in as little as three minutes, you'll be up and running!
BUY NOW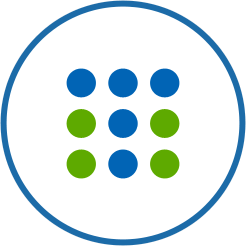 Join over 20,000 customers already using TollFreeForwarding
Setup in just one minute. No credit card required. Cancel any time.
GET YOUR PHONE NUMBER NOW