Tajikistan Phone Numbers
Tajikistan Phone Numbers give you a virtual presence in Tajikistan.
Toll Free & Local Numbers in 120+ Countries
Activate Now! - Start Receiving Calls in 3 Minutes
Answer Calls Anywhere
No Set-up fees
Cancel Anytime
Getting Tajikistan Phone Numbers Has Never Been Easier!
Powerful Virtual Phone Features from TollFreeForwarding.com
How It Works – 3 Simple Steps
1
Choose Your Number
Select a local, national or toll-free number from our vast inventory
2
Activate
Let us handle the sign-up - it takes just 3 minutes
3
Receive Calls
Immediately start receiving calls and servicing your customers
GET YOUR PHONE NUMBER NOW
See why over 20,000 customers trust TollFreeForwarding for their virtual phone number needs
Advanced Features of Tajikistan Phone Numbers
Scheduled Forwarding
Robust scheduling options allow you to route your calls based on the days and hours of your business. Route your calls to your main call center during business hours and to voicemail during non-business hours.
Real Time Reporting
Instantly view detailed information about calls made to your TollFreeForwarding phone number. Learn about your customers' call habits to help make decisions about outbound sales and follow-up.
Call Recording
Keep track of your calls by recording all or some of your calls. Recorded calls are stored in call detail records and can be played or downloaded at any time.
GET YOUR PHONE NUMBER NOW
Improve your Bottom Line with
Tajikistan Phone Numbers
Maintaining telephone communications in Tajikistan is not easy. More than 1 million Tajik citizens work outside the country, mostly in Russia. But with a Tajikistan phone number, this highly mobile population can always reach you. Whether you choose a local number or a Tajikistan toll-free number, calls from your new customers will always find their way to your business at home. Establishing a physical presence in a region as remote and unfamiliar as Central Asia would be a logistical and financial minefield. A Tajikistan virtual phone number, on the other hand, puts you in the market without requiring you to be in the country.
ACTIVATE
Corral Tajikistan's Mobile Population with Your Very Own International Number
With a Tajikistan virtual phone number, you can ensure that you'll never miss another call from your customers overseas, even if they leave home every day to go to a different country, like more than a million Tajik citizens do. Virtual numbers aren't linked to a specific phone line, but instead are routed to any number or numbers of your choosing. A customer or client dials your number, and the call goes wherever you need it to go. Give your customers the comfort and familiarity of a local number, or reassure them with the corporate feel of a Tajikistan toll-free number.
BUY NOW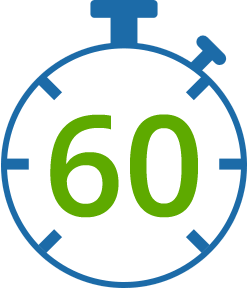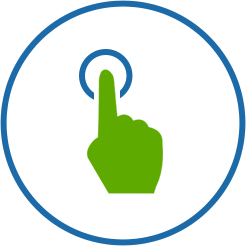 Work on New Marketing Campaigns with
Tajikistan Phone Numbers
When you pick up more than one Tajikistan virtual phone number, you are in a great position to test different marketing strategies. If you run the same ad in two different formats, for example — one containing a Tajikistan toll-free number and one that contains a local number — you can test the results of the different elements. You'll know very shortly whether your new customers in Tajikistan prefer a local number or a toll-free number. TollFreeForwarding.com comes with a free trial, so there's never any risk. Consider running your marketing test campaign during the introductory period. When the free trial ends, you can choose to keep the number you had in the beginning or start fresh with a brand new one. Each account comes with as many extensions as you like, and there is also no limit to how many phone numbers you can have.
ACTIVATE
TollFreeForwarding.com Comes with Enterprise-Level Features
With sequential dialing, you can ring several numbers in sequence. If your primary line can't be answered, the call is automatically passed on to your second number, your third, and so on. Also consider simultaneous dialing, which calls all of the numbers at the same time. Once it is answered on one line, the other lines stop ringing. These two strategies both work to dramatically reduce the number of dropped calls. In case of an emergency, failover routing prevents catastrophes by switching calls from SIP to PSTN. Tajikistan is a remote country with a mobile population that is hard to nail down. It would not be feasible for most businesses to try to set up offices and call centers there. With a Tajikistan virtual number, however, your business is given a straight line to the market's customers — and you never have to set foot in the country. Call TollFreeForwarding.com today!
BUY NOW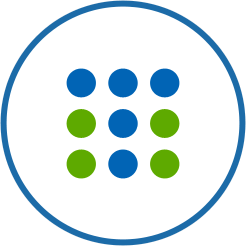 Join over 20,000 customers already using TollFreeForwarding
Setup in just one minute. No credit card required. Cancel any time.
GET YOUR PHONE NUMBER NOW