Sri Lanka Virtual Phone Numbers
Sri Lanka Toll Free and Mobile Numbers
Toll Free & Local Numbers in 120+ Countries
Answer Calls Wherever You Are
Answer Calls Anywhere
No Contract
Get Started in Minutes
Getting Sri Lanka Phone Numbers Has Never Been Easier!
Powerful Virtual Phone Features from TollFreeForwarding.com
How It Works – 3 Simple Steps
1
Choose Your Number
Select a local, national or toll-free number from our vast inventory
2
Activate
Let us handle the sign-up - it takes just 3 minutes
3
Receive Calls
Immediately start receiving calls and servicing your customers
GET YOUR PHONE NUMBER NOW
See why over 20,000 customers trust TollFreeForwarding for their virtual phone number needs
Advanced Features of Sri Lanka Phone Numbers
Scheduled Forwarding
Robust scheduling options allow you to route your calls based on the days and hours of your business. Route your calls to your main call center during business hours and to voicemail during non-business hours.
Real Time Reporting
Instantly view detailed information about calls made to your TollFreeForwarding phone number. Learn about your customers' call habits to help make decisions about outbound sales and follow-up.
Call Recording
Keep track of your calls by recording all or some of your calls. Recorded calls are stored in call detail records and can be played or downloaded at any time.
GET YOUR PHONE NUMBER NOW
The Industry's Best Sri Lankan Phone Numbers
Are you setting your business's sights on Sri Lanka? A Sri Lankan phone number provides the connection you need between customers in the country and your business HQ.
With TollFreeForwarding.com, you can pick up a Sri Lanka virtual number and have it activated in minutes. No complicated hardware to install, and no in-house expertise required. Just crisp, clear call forwarding that boosts customer and client communication.
Whether you choose a Sri Lanka toll-free number or a local number, customers in your new market can reach out to you thanks to the power of Cloud PBX technology. Every time a call comes in, we choose from multiple providers to find you the best line. That means that no matter where your call is coming from, you'll get the highest quality call-forwarding in the business.
It all comes with a risk-free trial and no long-term contracts. Click below to get started.
ACTIVATE
Simple Setup in Minutes
Virtual numbers aren't connected to a specific phone line, but instead are linked to a number of your choosing. When a customer calls the virtual number you've established, that call is sent to a landline, office phone or cell phone of your choosing.
Offer your new customers familiarity with a local number or instill in them the certainty that comes with the big-business feel of a Sri Lanka toll-free number. Whichever you choose, your phone number will come with a local callback tone - adding authenticity to every single customer call at no extra cost.
It's incredibly easy to get started. All our Sri Lanka virtual phone numbers take just a few minutes to set up, and you don't need to do a thing. All the hard work is done at our end. You'll be receiving calls in no time. Click below to get started.
BUY NOW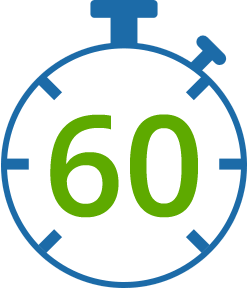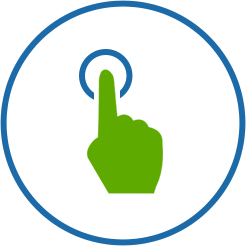 Powerful Features for a Flexible Communication System
All you need is a smartphone, a tablet or a computer to control every aspect of your account. That's because TollFreeForwarding.com uses cloud-based management to let you change your settings whenever you want, from wherever you are.
Sequential dialing
Ring several numbers, one after the other. If your primary line is occupied or unavailable, the call is automatically routed to your second number, your third, and so on. Or use simultaneous dialing, which rings all the numbers at the same time.
Real-time reporting
View easily digestible statistics on all inbound calls. Quickly analyze caller habits and feedback to your sales and marketing teams.
Voicemail to email
For any calls you didn't pick up, the system will take a message from the caller and send the file straight to you via email. Voicemails can then be downloaded to be listened to right there and then, ensuring you can prioritize important calls you might have missed.
ACTIVATE
Unbeatable Support and Pricing
The free trial offered by TollFreeForwarding.com means that there's never any risk. You can try a Sri Lankan phone number with us before you commit a cent. With a free trial on every phone number, you remain in control.
If you're experimenting with your first virtual number in Sri Lanka, try out pay as you go, where you only pay for the minutes you use. When you've been convinced of the benefits a virtual number can bring to your business, select from one of our distinctive monthly packages. From Starter to Large, our dedicated support team can take you through each of our packages and set you up on the right one for your business. Take a look at our pricing page or give the team a call to get started.
With TollFreeForwarding.com, you have an enterprise-level telephone system at your fingertips. Your new customers in Sri Lanka are waiting — sign-up today.
BUY NOW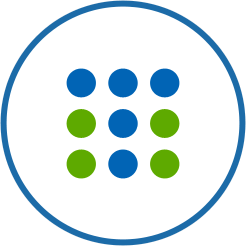 Join over 20,000 customers already using TollFreeForwarding
Setup in just one minute. No credit card required. Cancel any time.
GET YOUR PHONE NUMBER NOW