Sri Lanka Phone Numbers
Sri Lanka Phone Numbers give you a virtual presence in Sri Lanka.
Toll Free & Local Numbers in 120+ Countries
Activate Now! - Start Receiving Calls in 3 Minutes
Answer Calls Anywhere
No Set-up fees
Cancel Anytime
Getting Sri Lanka Phone Numbers Has Never Been Easier!
Improve your Bottom Line with
Sri Lanka Phone Numbers
Are you setting your business's sights on Sri Lanka? You don't need to set up shop in South Asia to find success there. A Sri Lanka phone number provides a lifeline between the recently rebuilt country and your business back home. You can pick a Sri Lanka virtual number and have it activated in minutes, giving the people of the growing island nation a means to reach out to your business in the West. Whether you choose a Sri Lanka toll-free number or a local number, customers in your new market can reach out to you, without you having to rely on the unfamiliar infrastructure and network of a foreign country.
ACTIVATE
International Numbers from TollFreeForwarding.com Are Your Ticket to Sri Lanka
With a Sri Lanka virtual phone number, you'll feel better knowing that you'll never miss another call from the customers in your new market. Virtual numbers aren't connected to a specific phone line, but instead are linked to a number of your choosing. When a customer calls the virtual number you've established, that call is sent to whatever landline, office phone or cell phone you decide. Offer your new customers familiarity with a local number, or instill in them the certainty that comes with the big-business feel of a Sri Lanka toll-free number. Use local ringback tones to add authenticity to every single customer call — all for no extra cost.
BUY NOW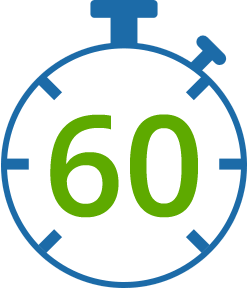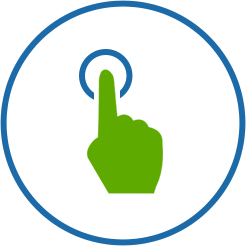 Powerful Features for a Flexible Communication System
All you need is a smartphone, a tablet or a computer to control every aspect of your account. That's because TollFreeForwarding.com uses cloud-based management to let you change your settings whenever you want, from wherever you are. Use sequential dialing to ring several numbers, one after the other. If your primary line is occupied or unavailable, the call is automatically routed to your second number, your third, and so on. Or use simultaneous dialing, which rings all of the numbers at the same time, and then disconnects the call from all other lines once it is answered.
ACTIVATE
Take Your Marketing to the Next Level with
Sri Lanka Phone Numbers
The great thing about getting more than one Sri Lanka virtual phone number is that you can use them to test different marketing campaigns. For example, if you place identical ads in two different formats — one that has a Sri Lanka toll-free number and another that contains a local number — you can test the results of the different campaigns. The free trial offered by TollFreeForwarding.com means that there's never any risk. You can launch your marketing test number during this trial, and when the introductory period is over you can either keep that number or pick a new one. You can get as many phone numbers as you want, and accounts come with unlimited extensions. We have an enormous selection of numbers, including the Sri Lanka phone number you're looking for. With TollFreeForwarding.com, you have an enterprise-level telephone system at your fingertips. Your new customers in Sri Lanka are waiting — call today!
BUY NOW