Serbia Phone Numbers
Serbia Phone Numbers give you a virtual presence in Serbia.
Toll Free & Local Numbers in 120+ Countries
Activate Now! - Start Receiving Calls in 3 Minutes
Answer Calls Anywhere
No Set-up fees
Cancel Anytime
Getting Serbia Phone Numbers Has Never Been Easier!
Powerful Virtual Phone Features from TollFreeForwarding.com
How It Works – 3 Simple Steps
1
Choose Your Number
Select a local, national or toll-free number from our vast inventory
2
Activate
Let us handle the sign-up - it takes just 3 minutes
3
Receive Calls
Immediately start receiving calls and servicing your customers
GET YOUR PHONE NUMBER NOW
See why over 20,000 customers trust TollFreeForwarding for their virtual phone number needs
Advanced Features of Serbia Phone Numbers
Scheduled Forwarding
Robust scheduling options allow you to route your calls based on the days and hours of your business. Route your calls to your main call center during business hours and to voicemail during non-business hours.
Real Time Reporting
Instantly view detailed information about calls made to your TollFreeForwarding phone number. Learn about your customers' call habits to help make decisions about outbound sales and follow-up.
Call Recording
Keep track of your calls by recording all or some of your calls. Recorded calls are stored in call detail records and can be played or downloaded at any time.
GET YOUR PHONE NUMBER NOW
Improve your Bottom Line with
Serbia Phone Numbers
Once a war-torn country relegated to the fringes of Europe, Serbia has rebuilt its infrastructure with modern equipment and technology. Its economy welcomes foreign business and outside investment. But you don't have to worry about going to Serbia to do business there. With a Serbia phone number, you can conduct business from the comfort of your home country. A Serbia toll-free number plugs you into the heart of the Balkan's emerging markets. Simply set up a Serbia virtual number, and your new customers will be able to call you without ever knowing that your business is located a world away.
ACTIVATE
Doing Business in Serbia? Get a Head Start with International Phone Numbers
Serbia, perhaps more than any country in the Balkans, has made the best of foreign investment and steered their new resources toward rebuilding war-torn infrastructure. But it is still a country that faces problems with communication hardware. However, Serbia's mobile-ready population is all set to reach out to your business with just a phone call. Give them that chance with a Serbia virtual phone number from TollFreeForwarding.com. Virtual numbers aren't associated with an individual phone line, but instead pass incoming calls along to any line or series of lines that you choose when you sign up for an account. You can manage these settings down to the tiniest details.
BUY NOW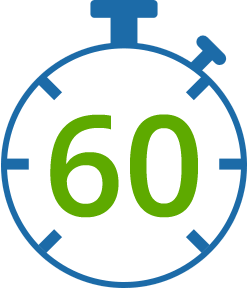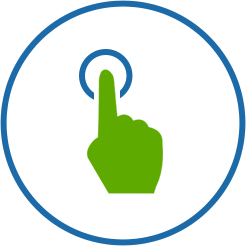 A Complete International Telephone Network is Within Your Grasp
Time-of-day routing can pass incoming calls to different lines, depending on what time of day, or what day of week the caller dialed the phone. Calling schedules can be created or revised through cloud-based management tools, which you are always able to access from any smartphone or tablet, no matter where you happen to be. Calls can be directed to a fixed line, a mobile phone, a home or an office. You can choose either a local number or a toll-free number. The benefit of a Serbia toll-free number is that it can cloak your business in the credibility that people usually associate with major corporations. Local numbers do just the opposite. They give callers the familiarity and comfort of dialing a series of digits they've already become accustomed to calling. Either way, your customers will never know that their call is on its way out of their country and on its way to the offices of a business across the world.
ACTIVATE
Join TollFreeForwarding.com Without a Commitment
With TollFreeForwarding.com, there isn't ever a contract or any long-term commitment, and you can always cancel the service at any time. Every account comes with a free trial. Just pick a number and get started. When the trial is over, you can decide to keep the same number or start over with a new one. There are no setup fees or any lengthy activation process. Just choose a number from our huge inventory, activate the account and wait to start receiving calls in about three minutes from your new customers in Serbia.
BUY NOW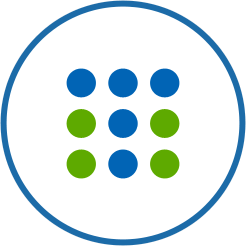 Join over 20,000 customers already using TollFreeForwarding
Setup in just one minute. No credit card required. Cancel any time.
GET YOUR PHONE NUMBER NOW