Saint Lucia Phone Numbers
Saint Lucia Phone Numbers give you a virtual presence in Saint Lucia.
Toll Free & Local Numbers in 120+ Countries
Activate Now! - Start Receiving Calls in 3 Minutes
Answer Calls Anywhere
No Set-up fees
Cancel Anytime
Getting Saint Lucia Phone Numbers Has Never Been Easier!
Powerful Virtual Phone Features from TollFreeForwarding.com
How It Works – 3 Simple Steps
1
Choose Your Number
Select a local, national or toll-free number from our vast inventory
2
Activate
Let us handle the sign-up - it takes just 3 minutes
3
Receive Calls
Immediately start receiving calls and servicing your customers
GET YOUR PHONE NUMBER NOW
See why over 20,000 customers trust TollFreeForwarding for their virtual phone number needs
Advanced Features of Saint Lucia Phone Numbers
Scheduled Forwarding
Robust scheduling options allow you to route your calls based on the days and hours of your business. Route your calls to your main call center during business hours and to voicemail during non-business hours.
Real Time Reporting
Instantly view detailed information about calls made to your TollFreeForwarding phone number. Learn about your customers' call habits to help make decisions about outbound sales and follow-up.
Call Recording
Keep track of your calls by recording all or some of your calls. Recorded calls are stored in call detail records and can be played or downloaded at any time.
GET YOUR PHONE NUMBER NOW
Improve your Bottom Line with
Saint Lucia Phone Numbers
Are you looking to expand your business to the paradise of the Eastern Caribbean island of St. Lucia? With TollFreeForwarding.com, you can enter the market without even entering the country. A St. Lucia virtual phone number isn't linked to any one line, but is instead connected to our routing system, which forwards all incoming calls to your business back home. You don't need offices or employees on the island, just a St. Lucia toll-free number. Once you've established a St. Lucia phone number, the residents and tourists there can reach your business, even though you aren't actually on the island.
ACTIVATE
Tourism, Fruit and Fiber Optics: St. Lucia is Open for Business
St. Lucia was so heavily contested in the 17th and 18th centuries that it changed hands between Britain and France 14 times, finally ending up as a British possession in 1814. Slavery, which had driven the island's financial engine for centuries, was abolished in 1834, but the production and export of tropical agricultural goods still remained entrenched as the backbone of the St. Lucia economy. St. Lucia is an exciting place to start a new business. The island has attracted significant overseas investment, particularly in its tourism industry and offshore financial sector. St. Lucia is home to the most diverse manufacturing sector in the East Caribbean. The country is also a major producer and exporter of mangos, coconuts, bananas and avocados. The island is home to three public and one private television stations. Cable TV and satellite subscriptions are also available, and the country is home to nearly 150,000 Internet users.
BUY NOW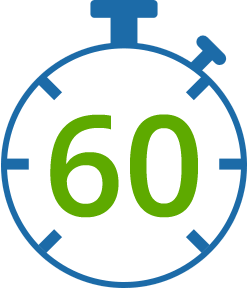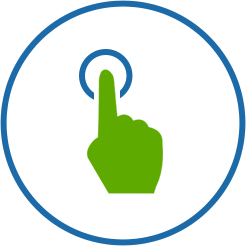 A St. Lucia Virtual Phone Number is All You Need to Get Started
You can establish a real business presence in St. Lucia without actually setting up facilities in the country. The best part is that your customers won't have any idea where their call is going. You choose what kind of virtual number you want. Toll-free numbers give the perception of corporate prestige and reassure your customers that they are calling an established, credible business. A St. Lucia toll-free number, on the other hand, offers your customers the familiarity of digits that they're used to seeing and dialing. It also gives the impression that your business has ties to the community. Either way, they'll never have to call complicated, unfamiliar country codes or international numbers, and you can lend even more credibility and familiarity by using local ringback tones.
ACTIVATE
Powerful Features and Enhanced Control
A host of powerful forwarding options ensure that you'll never miss another call. Take sequential dialing, for instance. This feature rings several numbers of your choosing in a row. When your primary line is unavailable, the call is automatically sent to your second line, your third, and so on. Simultaneous dialing also gives the ability to choose several drop-off lines beforehand, but this option calls them all at once. When the call is answered on one line, it is dropped from the other lines. When you set up a St. Lucia phone number, you're putting yourself into one of the most profitable economies in the islands — all without having to build a physical presence there. TollFreeForwarding.com offers a free trial. There are no setup fees, so there is no risk to join, and there is never a contract or long-term commitment required.
BUY NOW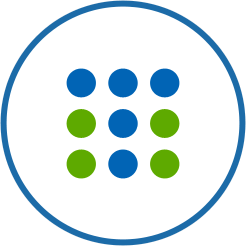 Join over 20,000 customers already using TollFreeForwarding
Setup in just one minute. No credit card required. Cancel any time.
GET YOUR PHONE NUMBER NOW