Reunion Phone Numbers
Reunion Phone Numbers give you a virtual presence in Reunion.
Toll Free & Local Numbers in 120+ Countries
Activate Now! - Start Receiving Calls in 3 Minutes
Answer Calls Anywhere
No Set-up fees
Cancel Anytime
Getting Reunion Phone Numbers Has Never Been Easier!
Powerful Virtual Phone Features from TollFreeForwarding.com
How It Works – 3 Simple Steps
1
Choose Your Number
Select a local, national or toll-free number from our vast inventory
2
Activate
Let us handle the sign-up - it takes just 3 minutes
3
Receive Calls
Immediately start receiving calls and servicing your customers
GET YOUR PHONE NUMBER NOW
See why over 20,000 customers trust TollFreeForwarding for their virtual phone number needs
Advanced Features of Reunion Phone Numbers
Scheduled Forwarding
Robust scheduling options allow you to route your calls based on the days and hours of your business. Route your calls to your main call center during business hours and to voicemail during non-business hours.
Real Time Reporting
Instantly view detailed information about calls made to your TollFreeForwarding phone number. Learn about your customers' call habits to help make decisions about outbound sales and follow-up.
Call Recording
Keep track of your calls by recording all or some of your calls. Recorded calls are stored in call detail records and can be played or downloaded at any time.
GET YOUR PHONE NUMBER NOW
Improve your Bottom Line with
Reunion Phone Numbers
Beautiful, rugged, remote and dangerous, the French island of Reunion is one of the most distant and exotic places on Earth. Tourists — and their money — flock to the country for its unique culture, its formidable landscape and its beautiful beaches. But Reunion is also frequently visited by lava, cyclone storms and killer sharks. Setting up business there is an undertaking that would be all but impossible for most businesses. But with a Reunion phone number, you can avoid all the pitfalls while still doing business in one of the Indian Ocean's hidden gems. A Reunion toll-free number is all you need to provide a link between the island's residents and your business. You don't even need a phone line. A Reunion virtual phone number is linked to our forwarding service, which routes all of your incoming calls exactly where they need to go.
ACTIVATE
Capture the Market from a Safe Distance with a Reunion Virtual Phone Number
When you do business in Reunion, you have not only the people who live there, but also the lucrative tourist market, which is fueled by adventurers seeking to walk on nature's wild side. Either way, a Reunion virtual phone number can put your business in the heart of it all without ever requiring you to set up physical operations in one of the most remote and dangerous places on Earth. Virtual numbers aren't connected to a physical phone line. Instead, a customer places a call, and that call is forwarded to your offices a world away — all without your customers knowing that their call left the island.
BUY NOW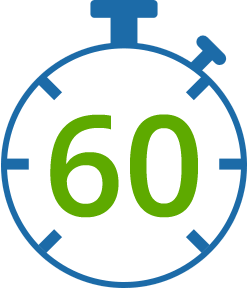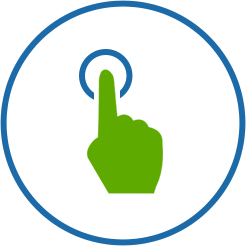 Surfing Reunion is Risky, Setting Up a Phone Number Shouldn't Be
Not only aren't there any setup fees with TollFreeForwarding.com, but there are no contracts or other long-term obligations. Best of all, there is a free trial period so that you can try the service and all of its features risk free. When the trial ends, you can keep the number you started with, or start over with a new number. Once you activate your account, you'll be able to start taking calls in just a few minutes. You can, of course, cancel the service any time you like without any penalties.
ACTIVATE
Use Your Reunion Virtual Phone Number for Marketing and Advertising Campaigns
Try signing up for both a Reunion toll-free number and a local number. You can then place identical ads with different phone numbers. This lets you measure the results of the performance of both ads, taking into consideration which phone number the ad contained. Do Reunion's residents and tourists like the corporate prestige that comes with a toll-free number, or did they respond better to the ad with the local number? Once you answer these questions, you'll be able to fine tune your campaign. Reunion is remote and dangerous, with difficult geography that can make setting up a physical enterprise there nearly impossible. But you don't need to be there to do business there. With a Reunion virtual phone number from TollFreeForwarding.com, you give your customers a direct line to your business, your product and your service — all without ever setting foot on one of the wildest islands on Earth. Call TollFreeForwarding.com today to get your business going!
BUY NOW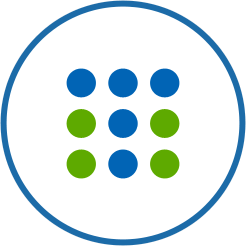 Join over 20,000 customers already using TollFreeForwarding
Setup in just one minute. No credit card required. Cancel any time.
GET YOUR PHONE NUMBER NOW