RespOrg Phone

Number Transfer Process
Virtual Phone Numbers for Business
Toll Free & Local Numbers in 120+ Countries
Activate Now! - Start Receiving Calls in 3 Minutes
Answer Calls Anywhere
No Set-up fees
Cancel Anytime
Changing your toll free number over to TollFreeForwarding.com is simple!
Powerful Virtual Phone Features from TollFreeForwarding.com
How It Works – 3 Simple Steps
1
Choose Your Number
Select a local, national or toll-free number from our vast inventory
2
Activate
Let us handle the sign-up - it takes just 3 minutes
3
Receive Calls
Immediately start receiving calls and servicing your customers
GET YOUR PHONE NUMBER NOW
See why over 20,000 customers trust TollFreeForwarding for their virtual phone number needs
Advanced Features of RespOrg Virtual Phone Numbers
Scheduled Forwarding
Robust scheduling options allow you to route your calls based on the days and hours of your business. Route your calls to your main call center during business hours and to voicemail during non-business hours.
Real Time Reporting
Instantly view detailed information about calls made to your TollFreeForwarding phone number. Learn about your customers' call habits to help make decisions about outbound sales and follow-up.
Call Recording
Keep track of your calls by recording all or some of your calls. Recorded calls are stored in call detail records and can be played or downloaded at any time.
GET YOUR PHONE NUMBER NOW
Do you already have a toll free number but want to change service providers to get better smart features and a cheaper price? It's easy!
All you need to do is change your "RespOrg", or Responsible Organization, the company that administers and is responsible for toll free numbers in your country. It's a simple process that takes a few days to complete, and doesn't put your number out of service while the paperwork is completed.
ACTIVATE
Keep your existing number, sign a form and your
RespOrg

does the rest

So you've seen the light and decided to get on board with TollFreeFowarding.com's low monthly rates and advanced web-enabled features. Great decision!

But you've had a number for a while and it's a vanity number, so it's integral to your business and you want to hang on to it.

You don't have to give it up to come across to us. You just need to fill in a simple form to change your RespOrg. You provide us with your toll free number and the contact information that's on file with your existing toll free number provider, and TollFreeForwarding.com will create a form that you need to sign and fax back to us.

We'll forward the signed form to your existing RespOrg, requesting that they release your number to TollFreeForwarding.com's network. Once they've released their hold on your number, it will be routed to our network and you'll receive an automated email advising you that the process has been completed.

BUY NOW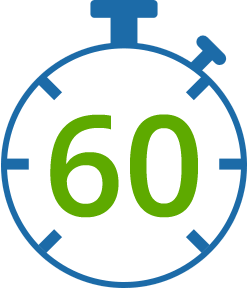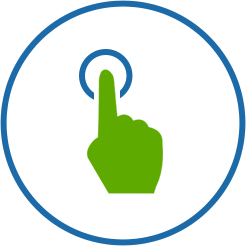 Switch over to TollFreeForwarding.com and bring your vanity number with you!
In no time at all you'll be enjoying our wonderful smart features including international call forwarding, which can route your calls to any existing phone line, fixed or mobile, call center or PBX (or all four!) anywhere in the world.

Contact us for more information on how to RespOrg your number and the great features you can apply to your old number when you come across to TollFreeForwarding.com. We'll be glad to help!
ACTIVATE
Join over 20,000 customers already using TollFreeForwarding
Setup in just one minute. No credit card required. Cancel any time.
GET YOUR PHONE NUMBER NOW