Nigeria Phone Numbers
Nigeria Phone Numbers give you a virtual presence in Nigeria.
Toll Free & Local Numbers in 120+ Countries
Activate Now! - Start Receiving Calls in 3 Minutes
Answer Calls Anywhere
No Set-up fees
Cancel Anytime
Getting Nigeria Phone Numbers Has Never Been Easier!
Improve your Bottom Line with
Nigeria Phone Numbers
Nigeria boasts the largest economy in Africa, surpassing South Africa, the continent's other giant, by tens of billions of dollars annually. A Nigeria phone number can put your business in the center of it all without any call centers, offices or employees. By establishing a Nigeria virtual phone number, you set your business up for success and enable the customers who live in that market to reach you quickly and easily, all without relying on fragmented and unstable local phone networks.
ACTIVATE
Telecommunications in Nigeria — Connected Through Mobile Phones
Nigeria is a nation gone mobile. There are around 113 million cell phones activated throughout the country's population. Also, there are around 44 million Internet users. In an attempt to modernize the country's booming agricultural sector, the government of Nigeria is giving away at least 10 million cell phones to rural farmers. The idea is to empower farmers, connect them to supermarkets and supply lines, and to boost Nigeria's economy overall. Although television and radio still represent the vast majority of the media consumed in Nigeria, mobile and web are starting to have a big impact. Like people in many developing nations, most Nigerians rely on their mobile phones to stay connected to the outside world. The result is a nation teeming with people hungry for outside business, but whose only way to connect is by picking up the phone.
BUY NOW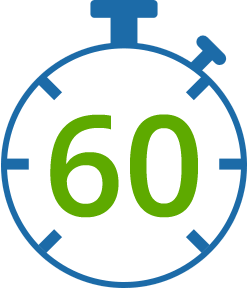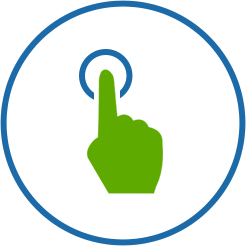 Reach New Markets with A Nigeria Phone Number from TollFreeForwarding.com
With a Nigeria virtual number, you can tap into the burgeoning Nigerian economy from the comfort and stability of your business at home. A virtual number isn't associated with any specific phone line. Instead, it is linked to a forwarding system, which routes all incoming calls to wherever your business needs them to go, be it an office, a home, a cell phone or a landline. This is crucial for doing business in the developing world. Setting up and maintaining phone lines, call centers, hardware and employees in a country with obsolete infrastructure, which is under the control of ineffective and often corrupt public officials, would be a monumental endeavor even for big corporations with vast resources. A virtual number gives your customers a way to reach out, but puts the weight of a powerful forwarding system in your corner.
ACTIVATE
A Nigeria Virtual Phone Number with Powerful Features and Flexible Options
If you're looking for corporate prestige and credibility, choose a Nigeria toll-free number. If you want to give your customers the familiarity and confidence of a community-based business, you can choose a local number instead. Either way, your Nigeria phone number will be backed up by powerful features. Time-of-day routing lets you forward incoming calls on your schedule, depending on when the call is made. The largest economy in Africa is within your reach with a Nigeria phone number. Avoid the barriers of distance and culture by setting up a business presence, without ever setting foot in the country. You can use cloud-based management to control the settings on your Nigeria virtual number from anywhere. There are never any setup fees or long-term contracts, and you can cancel at any time.
BUY NOW