Nigeria Phone Numbers
Get Local and Toll Free Numbers in Nigeria
Seamless Cloud PBX Features
Easy Setup in Just 3 Minutes
Answer Calls Anywhere
Manage Service Online
Cancel Anytime
Simple Nigerian Phone Numbers from the World's Number One Provider
Powerful Virtual Phone Features from TollFreeForwarding.com
How It Works – 3 Simple Steps
1
Choose Your Number
Select a local, national or toll-free number from our vast inventory
2
Activate
Let us handle the sign-up - it takes just 3 minutes
3
Receive Calls
Immediately start receiving calls and servicing your customers
GET YOUR PHONE NUMBER NOW
See why over 20,000 customers trust TollFreeForwarding for their virtual phone number needs
Advanced Features of Nigeria Phone Numbers
Scheduled Forwarding
Robust scheduling options allow you to route your calls based on the days and hours of your business. Route your calls to your main call center during business hours and to voicemail during non-business hours.
Real Time Reporting
Instantly view detailed information about calls made to your TollFreeForwarding phone number. Learn about your customers' call habits to help make decisions about outbound sales and follow-up.
Call Recording
Keep track of your calls by recording all or some of your calls. Recorded calls are stored in call detail records and can be played or downloaded at any time.
GET YOUR PHONE NUMBER NOW
Access Cloud-based Nigerian Numbers in Minutes
With a Nigeria virtual number, you can tap into your Nigerian customer-base to bring them closer to you. A virtual number isn't associated with any specific phone line. Instead, it uses the power of the cloud to forward incoming calls, re-routing customers to wherever your business needs them to go, be it an office, a home, a cell phone or a landline.
Using the most sophisticated, Cloud PBX telecommunications technology, call quality is crisp and clear every time. When a call is inbound, we select from multiple carriers and use the best-quality connection. Our product is built on a reliable network that our users can trust. Join over 20,00 businesses using TollFreeForwarding.com to connect with their customers.
Not convinced? Our virtual numbers come completely risk-free. Your new Nigerian phone number is minutes away, and it comes with a free trial. Click below to get started.
ACTIVATE
An Unprecedented Inventory of Virtual Numbers
TollFreeForwarding.com prides itself on availability. We provide a service that spans over 120 countries across the world. Nigeria is one of them. You can be sure that if you require a virtual number in that country, we can provide you with that service.
For many of the countries we operate in, you can also benefit from a city-based local number. For businesses that serve an area of the country, or have an office based there, a local virtual number is the ideal solution. In Nigeria, you can set up a phone number in the city of Lagos in a matter of seconds.
For corporate prestige and credibility, a toll free Nigerian number is ideal to provide nationwide coverage. For a more familiar, community-based feel, select a local number that the people of Lagos will instantly recognize. Try it out today and see how a virtual phone number can help grow your business in a new location.
BUY NOW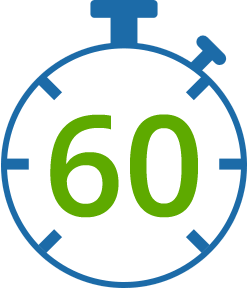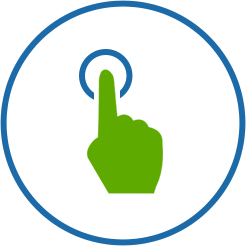 Powerful Features for Maximum Benefit
Whether toll free or local, all our Nigeria phone numbers come with a collection of powerful features. Time-of-day routing lets you forward incoming calls on your schedule, depending on when the call is made. If you're in the office during day, but expect more calls in the evening, our sophisticated system routes the call to whichever number you choose. Plus, you can set up a chain of re-routes, sending the call elsewhere if the first number is unavailable.
Other features include an IVR, helping incoming callers find the right department and cutting down on admin for everyone else. You can also add a custom greeting to your menu, adding a slice of personality to your Nigeria phone number.
You can manage all these features and much more from your cloud-based dashboard, controlling settings and viewing reporting in real time. Making the most of a Nigeria virtual number has never been easier.
ACTIVATE
Flexible Cost and No Long-Term Commitment
With TollFreeForwarding.com, you can take advantage of our service and remain in control of your bottom line. We don't tie our customers into long-term contracts or commitments they can't afford – with our local and toll free numbers, flexibility is paramount.
Customers can select from a range of packages to suit their individual needs and budget. On our pricing page, you'll find four distinctive packages. Starter is ideal for those setting up their very first virtual number. Once you see the benefits it provides to your business, you can upgrade to the Medium and Large packages, which give you more call forwarding minutes at a better rate. Think you'll be handling a high volume of calls each month? Get in touch with our team for a bespoke package.
All our virtual numbers come with a free-trial and absolutely no long-term commitments.
BUY NOW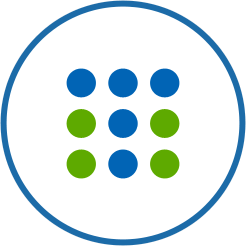 Join over 20,000 customers already using TollFreeForwarding
Setup in just one minute. No credit card required. Cancel any time.
GET YOUR PHONE NUMBER NOW