Montserrat Phone Numbers
Montserrat Phone Numbers give you a virtual presence in Montserrat.
Toll Free & Local Numbers in 120+ Countries
Activate Now! - Start Receiving Calls in 3 Minutes
Answer Calls Anywhere
No Set-up fees
Cancel Anytime
Getting Montserrat Phone Numbers Has Never Been Easier!
Powerful Virtual Phone Features from TollFreeForwarding.com
How It Works – 3 Simple Steps
1
Choose Your Number
Select a local, national or toll-free number from our vast inventory
2
Activate
Let us handle the sign-up - it takes just 3 minutes
3
Receive Calls
Immediately start receiving calls and servicing your customers
GET YOUR PHONE NUMBER NOW
See why over 20,000 customers trust TollFreeForwarding for their virtual phone number needs
Advanced Features of Montserrat Phone Numbers
Scheduled Forwarding
Robust scheduling options allow you to route your calls based on the days and hours of your business. Route your calls to your main call center during business hours and to voicemail during non-business hours.
Real Time Reporting
Instantly view detailed information about calls made to your TollFreeForwarding phone number. Learn about your customers' call habits to help make decisions about outbound sales and follow-up.
Call Recording
Keep track of your calls by recording all or some of your calls. Recorded calls are stored in call detail records and can be played or downloaded at any time.
GET YOUR PHONE NUMBER NOW
Improve your Bottom Line with
Montserrat Phone Numbers
Montserrat is one of the most beautiful places on Earth — and also one of the most geologically volatile. The remaining residents are still recovering from volcanic activity that destroyed much of the southern part of the island. Although foreign dollars are pouring in and the tourists are coming back, Montserrat is not a place where most businesses would want to set up operations — unless their buildings are lava-proof. With a Montserrat phone number, however, you can do business there without braving the volcano. A Montserrat virtual phone number gives you a foothold on the island from the comfort and safety of your offices at home. A Montserrat toll-free number gives your new customers a link to your business without them ever knowing their call is being routed across the world.
ACTIVATE
Resilient People Brave Powerful Forces of Nature
Part of the Leewards Island chain, volcanic activity is so prevalent on Montserrat that its capital city, Plymouth, was destroyed by lava after a series of devastating eruptions in the 1990s. Christopher Columbus discovered the island in 1493, but it did not become a colony until the English settled it in 1632. An enormous slave market resulted in a population that to this day is of predominantly African descent. Montserrat is home to several critically endangered species of wildlife. Catastrophic eruptions closed Montserrat's airport and seaport, leading to economic isolation and decline. But in 2004, a new airport was opened in 2005. The population is struggling to regain its once-thriving tourist economy, which is being made possible by foreign aid and investment. Thanks to rebuilt telecommunications infrastructure, the country's telephone system is modern and reliable, with 100 percent teledensity when both fixed-line and mobile subscriptions are included.
BUY NOW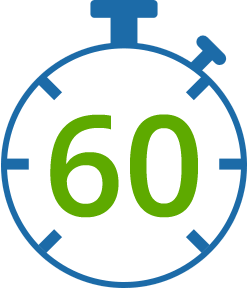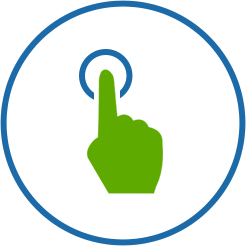 A Montserrat Phone Number is Lava-Proof
You don't have to actually go to one of the most volcanically active places on Earth to do business there. With a Montserrat virtual phone number, you can connect directly with the market you want to serve without the need for physical call centers — or even physical phone lines. Incoming calls can be forwarded to your business, your home or even your cell phone, depending on when the call was made and where you need to have it land. We offer a huge inventory of numbers for you to choose from, so there's no chance that you won't get a number that you like. Whether you decide on a local number or a Montserrat toll-free number, once you activate your account, you can start receiving calls from your new customers in as little as three minutes.
ACTIVATE
It's Your Phone Network — Choose Your Own Settings!
You can manage your account from the cloud, which means you can access your settings and features from any PC or mobile device, whether it's a smartphone or a tablet. You can create a professional, automated service that lets callers navigate your system using their alpha-numeric keypad. This lets you save even more time and resources by letting most callers handle many problems without ever needing to talk to a person on the phone. You can even use your number to receive faxes through email, or have voicemails sent through email as attachments. We also offer the safest network available. We use failover routing to switch formats from SIP to PSTN in the case of an outage, so you'll never miss a call, even during an emergency. Every single account comes with unlimited extensions — you can have as many numbers as you want! You can record every call — or just certain calls — for training purposes, for security or just for your own records. Call TollFreeForwarding.com today!
BUY NOW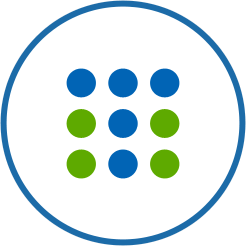 Join over 20,000 customers already using TollFreeForwarding
Setup in just one minute. No credit card required. Cancel any time.
GET YOUR PHONE NUMBER NOW