Moldova Phone Numbers
Moldova Phone Numbers give you a virtual presence in Moldova.
Toll Free & Local Numbers in 120+ Countries
Activate Now! - Start Receiving Calls in 3 Minutes
Answer Calls Anywhere
No Set-up fees
Cancel Anytime
Getting Moldova Phone Numbers Has Never Been Easier!
Improve your Bottom Line with
Moldova Phone Numbers
Doing business in Eastern Europe can be difficult. Language barriers, geographical distance, unfamiliar rules and questionable infrastructure plague many developing countries there. But you don't need to open an office or call center to do business in the East of the continent. A Moldova phone number gives you entry into the market without requiring you to ever go there. Simply set up a Moldova virtual phone number, which isn't actually associated with a real phone line, and all incoming calls will be routed to your business back home. A Moldova toll-free number is your key to the blossoming markets of this underserved country.
ACTIVATE
Moldova: Connected and Ready to Reach Out
There are more than 1.2 million fixed-line telephone connections and more than 4 million mobile phones in Moldova. Together, 100 percent of Moldovans have access to telephones — and your business. Several private operators provide GSM mobile-cellular service, and the country is working on installing a GPRS network. Nearly a million and a half residents are connected to the Internet through as many as three quarters of a million Internet hosts. The country is connected and ready to call — give them a way to reach out!
BUY NOW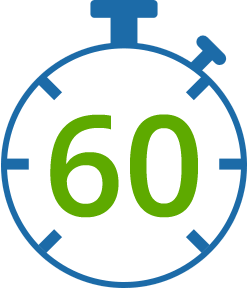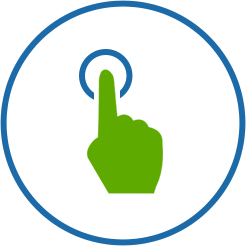 Offer Local Familiarity to Far-Away Customers
A wide range of phone numbers from TollFreeForwarding.com can launch your business to the Balkans without any need for you to set foot on the continent. Moldova's residents rely on mobile phones because the country's telecommunications infrastructure is antiquated and poorly maintained. This unreliable network would make it incredibly hard for a Western business owner to set up a physical phone line and call center there without a big-time investment. A Moldova virtual phone number, on the other hand, empowers your customers in your new European market to contact your business without having to dial a complicated, unfamiliar country code or international phone number. You can choose a Moldova toll-free number or a local number. They both have their own benefits. Either way, when your new customers call that number after hearing it in a radio ad, they won't have any way of knowing that that their call is being sent across the world to your business's home address
ACTIVATE
A Flexible Phone System Needs Powerful Features
Although TollFreeForwarding.com is a call forwarding service that connects incoming calls from Moldova to your business back home, we don't stop there. The forwarding service is backed up by a range of powerful features that don't cost a single penny more. Simultaneous dialing calls several different numbers at the same time — when one line is answered, it stops ringing on the other lines. Sequential dialing rings a number of different lines in a predetermined order to make sure a call isn't lost if the first line isn't available. A free trial ensures that there is no risk, and there is never any contract or long-term obligation. Simply choose your Moldova international numbers, activate your account, and your business will be ready to start receiving calls in about three minutes. Jump right into Moldova's emerging economy without setting up infrastructure or putting money into hardware with a local or toll-free Moldova phone number.
BUY NOW