Martinique Phone Numbers
Martinique Phone Numbers give you a virtual presence in Martinique.
Toll Free & Local Numbers in 120+ Countries
Activate Now! - Start Receiving Calls in 3 Minutes
Answer Calls Anywhere
No Set-up fees
Cancel Anytime
Getting Martinique Phone Numbers Has Never Been Easier!
Powerful Virtual Phone Features from TollFreeForwarding.com
How It Works – 3 Simple Steps
1
Choose Your Number
Select a local, national or toll-free number from our vast inventory
2
Activate
Let us handle the sign-up - it takes just 3 minutes
3
Receive Calls
Immediately start receiving calls and servicing your customers
GET YOUR PHONE NUMBER NOW
See why over 20,000 customers trust TollFreeForwarding for their virtual phone number needs
Advanced Features of Martinique Phone Numbers
Scheduled Forwarding
Robust scheduling options allow you to route your calls based on the days and hours of your business. Route your calls to your main call center during business hours and to voicemail during non-business hours.
Real Time Reporting
Instantly view detailed information about calls made to your TollFreeForwarding phone number. Learn about your customers' call habits to help make decisions about outbound sales and follow-up.
Call Recording
Keep track of your calls by recording all or some of your calls. Recorded calls are stored in call detail records and can be played or downloaded at any time.
GET YOUR PHONE NUMBER NOW
Improve your Bottom Line with
Martinique Phone Numbers
One of the most exotic corners of the Caribbean, Martinique is a French territory whose culture and people epitomize the Creole, Afro-Caribbean lifestyle of the French West Indies. The island's residents enjoy a standard of living that is higher than that of most of its neighboring countries. Setting up a business in this island paradise would be an expensive logistical minefield. But with a Martinique phone number, you can do business there without actually being there. A Martinique virtual phone number is your ticket into the heart of the French Caribbean. When your new customers dial, their call will be routed to your business a world away. A Martinique toll-free number is all you need to reach out to a new customer base in one of the most exotic places on Earth!
ACTIVATE
Martinique: A Little Bit of France in the Caribbean
Martinique is an island with coasts on both the Caribbean Sea and the Atlantic Ocean. Virtually everyone on the island, which is a department of France, has mixed ancestry dating back to the 17th century, when France colonized the island, obliterated the native population and flooded it with African slaves forced to cultivate sugar. Martinique is central to Creole culture in the French Caribbean, and its residents keep alive traditions of art, music, cuisine and customs dating back centuries. Martinique has a thriving tourist economy, and is a landing point for many cruise ships. Hundreds of thousands of visitors flock to the island every year. Known as "a little bit of France in the Caribbean," Martinique is famous for its lavish, Paris-inspired hotels and resorts. The island is home to more than 6,000 hotel rooms. The island is known not only for its pristine beaches, but also its rugged mountains and interior plains.
BUY NOW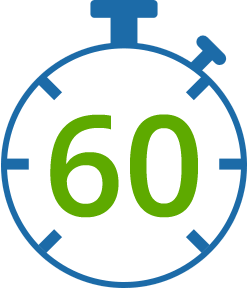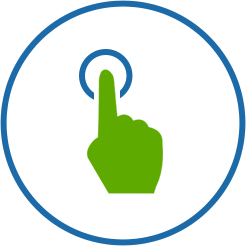 A Martinique Virtual Phone Number is Your Doorway to the French Caribbean
With a Martinique virtual phone number, you can put your business in the heart of the French West Indies. You can choose a local number that your customers are familiar with and used to dialing. This way, they won't have to remember any unfamiliar country codes or international numbers. Local numbers also give the perception that you and your business are tied to the community, which is important to many callers who feel a strong national identity in Martinique. Or, there is the option of a Martinique Toll-Free Number. Toll-free numbers are good for two reasons. First, they enable customers to reach you from a landline at no cost. But there is a second benefit — they are usually associated with large, well-established, credible corporations. Either way, you can add local ringback tones to give callers even more confidence that your business is legitimate and credible.
ACTIVATE
Your Telephone Network is Only as Good as its Features
Your Martinique phone number is backed by a forwarding service that is packed with all kinds of amazing features. Cloud-based management enables you to change, upgrade or alter your settings at any time from anywhere. You maintain complete control over how and where all incoming calls are routed. You can even use your number to receive faxes through your email, or receive voicemails as email attachments. An introductory period enables you try out all of the features and settings before you decide. There is no long-term obligation or contract, there aren't any setup fees. You can cancel the service any time you like without any penalties. Martinique's rich history and blend of African, European and indigenous culture makes it an exciting market for any business to enter. But you don't need to go there to do business there. A Martinique virtual phone number can link your business back home to as many new overseas customers as you can handle!
BUY NOW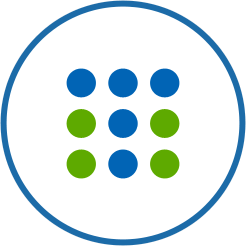 Join over 20,000 customers already using TollFreeForwarding
Setup in just one minute. No credit card required. Cancel any time.
GET YOUR PHONE NUMBER NOW