Local Numbers for Your Business
Virtual Phone Numbers for Business
Toll Free & Local Numbers in 120+ Countries
Activate Now! - Start Receiving Calls in 3 Minutes
Answer Calls Anywhere
No Set-up fees
Cancel Anytime
Create a virtual presence worldwide with TollFreeForwarding.com's local numbers
Powerful Virtual Phone Features from TollFreeForwarding.com
How It Works – 3 Simple Steps
1
Choose Your Number
Select a local, national or toll-free number from our vast inventory
2
Activate
Let us handle the sign-up - it takes just 3 minutes
3
Receive Calls
Immediately start receiving calls and servicing your customers
GET YOUR PHONE NUMBER NOW
See why over 20,000 customers trust TollFreeForwarding for their virtual phone number needs
Advanced Features of Local Phone Numbers
Scheduled Forwarding
Robust scheduling options allow you to route your calls based on the days and hours of your business. Route your calls to your main call center during business hours and to voicemail during non-business hours.
Real Time Reporting
Instantly view detailed information about calls made to your TollFreeForwarding phone number. Learn about your customers' call habits to help make decisions about outbound sales and follow-up.
Call Recording
Keep track of your calls by recording all or some of your calls. Recorded calls are stored in call detail records and can be played or downloaded at any time.
GET YOUR PHONE NUMBER NOW
Looking for a convenient and inexpensive way to enhance communication with customers in other cities?
With local numbers in more than 1,000 cities around the world, TollFreeForwarding.com can help you create a local presence anywhere in the world without having to open new offices.
Your local number comes packed with smart features like call forwarding, which will help you stay in touch with your customers, no matter where they - or you - are located.
All these features come at no extra cost when you sign up for a TollFreeForwarding.com local number. There's no long-term commitment so you can cancel, add or delete numbers to suit your business's needs at any time, using our 24/7 online control center.
It's simple! Just choose a number online in any city and it will be activated in 60 seconds.
Sign up now for a free trial of up to 20 days.
ACTIVATE
Expand overseas without leaving your home base!
Expanding your presence overseas needn't be an expensive and time consuming nightmare. With a TollFreeForwarding.com local number you can create a virtual office and give your clients a convenient way of contacting you.
A local number gives your customers a recognizable local prefix in their home town. And it doesn't matter if you're based in Miami and your client is in Melbourne - it still only costs them the price of a call in Melbourne.
No more nasty surprises with the price of international calls. And with international call forwarding, combined with our crystal clear lines and international ringback tones, your customers won't know you're not in their town!
BUY NOW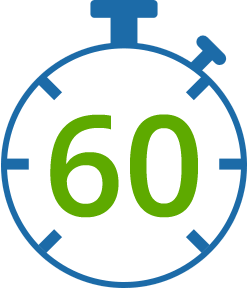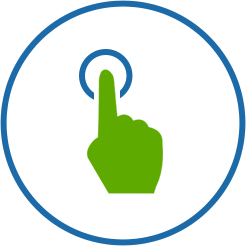 Make it easier for your customers to reach you, wherever you are
Let's face it, your overseas customers are simply not going to call an international number to buy your products and services. But they will pay the small cost of a local call if it's convenient and easy to use.
Your TollFreeForwarding.com local number gives you all the advantages of being on the ground without the need for you to have a physical presence. You can set up as many numbers in as many locations are you need, all for a low monthly rate.
Don't waste another day agonizing over how you're going to afford a new office. Call TollFreeForwarding.com for a convenient and cost-effective alternative that will impress your customers and save you money.
Sign up now for a free trial of up to 20 days.
ACTIVATE
Join over 20,000 customers already using TollFreeForwarding
Setup in just one minute. No credit card required. Cancel any time.
GET YOUR PHONE NUMBER NOW