Kyrgyzstan Phone Numbers
Kyrgyzstan Phone Numbers give you a virtual presence in Kyrgyzstan.
Toll Free & Local Numbers in 120+ Countries
Activate Now! - Start Receiving Calls in 3 Minutes
Answer Calls Anywhere
No Set-up fees
Cancel Anytime
Getting Kyrgyzstan Phone Numbers Has Never Been Easier!
Powerful Virtual Phone Features from TollFreeForwarding.com
How It Works – 3 Simple Steps
1
Choose Your Number
Select a local, national or toll-free number from our vast inventory
2
Activate
Let us handle the sign-up - it takes just 3 minutes
3
Receive Calls
Immediately start receiving calls and servicing your customers
GET YOUR PHONE NUMBER NOW
See why over 20,000 customers trust TollFreeForwarding for their virtual phone number needs
Advanced Features of Kyrgyzstan Phone Numbers
Scheduled Forwarding
Robust scheduling options allow you to route your calls based on the days and hours of your business. Route your calls to your main call center during business hours and to voicemail during non-business hours.
Real Time Reporting
Instantly view detailed information about calls made to your TollFreeForwarding phone number. Learn about your customers' call habits to help make decisions about outbound sales and follow-up.
Call Recording
Keep track of your calls by recording all or some of your calls. Recorded calls are stored in call detail records and can be played or downloaded at any time.
GET YOUR PHONE NUMBER NOW
Improve your Bottom Line with
Kyrgyzstan Phone Numbers
Kyrgyzstan is known for its fiercely independent citizens and its remarkable natural landscape. It is, however, so remote and historically unstable that many businesses are reluctant to set up operations here. But with a Kyrgyzstan phone number, you can enter the market without even visiting the country. A Kyrgyzstan virtual phone number isn't linked to an actual telephone line, but instead is plugged into a forwarding system that transfers every call to your business on the other side of the world — but your customers will never know that their call has traveled so far when they dial. Your Kyrgyzstan toll-free phone number is backed up by a routing system that gives you access to features of the kind of enterprise-level phone network that your new international customers expect.
ACTIVATE
More Cell Phones Than People: Kyrgyzstan has Gone Mobile
Following independence, Kyrgyzstan instituted liberalized market innovations, such as a new regulatory system and land reforms. Although only around half a million residents have landlines, there are nearly 7 million cell phones in the country, which makes Kyrgyzstan one of the most mobile nations in the region — there are about 115 cell phones for every 100 people. The country is also home to more than 2 million Internet users, bolstered by more than 115,000 Internet hosts.
BUY NOW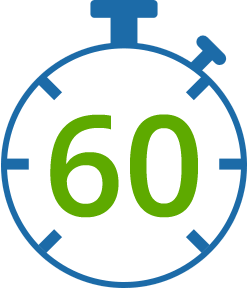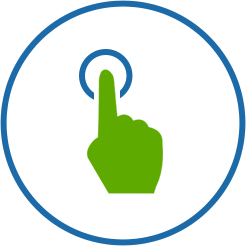 A Kyrgyzstan Phone Number From TollFreeForwarding.com Puts You in Central Asia
There is no need to physically set up shop in the emerging markets of Central Asia to do business in the region. A Kyrgyzstan virtual phone number lets you connect directly with the market you want to engage, without any need for you to set up actual call centers or hire employees in an unfamiliar country. Choose a local number or a Kyrgyzstan toll-free number from our enormous inventory, activate your account, and the calls will start coming in just a few minutes. You don't need to worry about time zone differences or any other scheduling element that could force you to miss a customer request. Calls can be forwarded anywhere — your business, your cell phone or your home — depending on when the call was made and where you need it to go. Every account comes with as many extensions as you like, and there are no limitations on the amount of phone numbers you can have.
ACTIVATE
It's Your Telephone Network — Choose Your Own Settings
TollFreeForwarding.com puts the power in your hands. Manage your account remotely from the the cloud, using any phone, tablet or computer. You can build a corporate-style automated service, which allows callers to navigate their way through your system using their phone's keypad. You can use your number to receive faxes right in your email as attachments, or even to receive voicemails via email attachments. Call recording lets you keep records of calls for training or security, and you can change your settings at any time from any device with just a password. Dive right into one of the most untapped, underserved emerging markets in all of Central Asia. All you need to do is set up a Kyrgyzstan virtual phone number. It doesn't matter if you're not physically there. All you have to do is choose a phone number and let us know where to direct any calls placed to that number. Once your number is activated, you'll be ready to get your ad campaign in order and start doing busines.
BUY NOW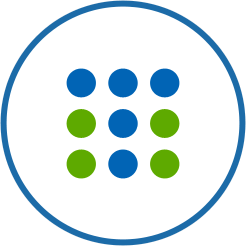 Join over 20,000 customers already using TollFreeForwarding
Setup in just one minute. No credit card required. Cancel any time.
GET YOUR PHONE NUMBER NOW