French Guiana Phone Numbers
French Guiana Phone Numbers give you a virtual presence in French Guiana.
Toll Free & Local Numbers in 120+ Countries
Activate Now! - Start Receiving Calls in 3 Minutes
Answer Calls Anywhere
No Set-up fees
Cancel Anytime
Getting French Guiana Phone Numbers Has Never Been Easier!
How it works – 3 simple steps
1
Choose Your Number
Select a local, national or toll-free number from our vast inventory
2
Activate
Let us handle the sign-up - it takes just 3 minutes
3
Receive Calls
Immediately start receiving calls and servicing your customers
GET YOUR PHONE NUMBER NOW
Improve your Bottom Line with
French Guiana Phone Numbers
Remote and untapped, French Guiana is a unique blend of European modernity and ancient Amazonian history. This is a land that is known for both its primitive, untouched rainforests as well as its launch site for the European space program. Although the capital city is teeming with relative wealth, the lack of reliable infrastructure makes setting up a business there challenging. But with a French Guiana phone number, you don't ever have to set foot in South America to do business on the continent. With a French Guiana toll-free number, you'll be able to reach into the bursting economy without ever leaving home. Simply establish a French Guiana virtual phone number and you're ready to do business in one of Latin America's wealthiest countries.
ACTIVATE
Diverse People, Rich Culture and Bountiful Lands
French Guiana is a country on the northeastern coast of South America sandwiched between Brazil, Suriname and the Atlantic Ocean. One of the most remarkably diverse and culturally unique places on Earth, French Guiana is a mix of East Indians, ethnic blacks, Chinese, Lebanese, Southeast Asian and Brazilian people who speak French, Creole and Indigenous languages. Although the population booms in and around the capital city of Cayenne, the country's interior is largely uninhabited. More than 80 percent of the country is covered by forest, which is teeming with important ecosystems and countless species of plants and animals.
BUY NOW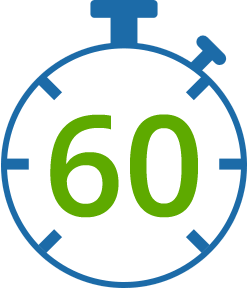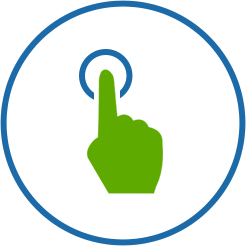 Give Your New Customers The Familiarity of a Number They Know
When you get a phone number from TollFreeForwarding.com, you launch your business into the heart of Latin America without ever leaving your business's home country. French Guiana is one of the wealthiest countries in South America, so it makes perfect sense to do business there. But attempting to set up a physical phone line and call center in a different country could only be possible with a major investment in time and money. A French Guiana virtual phone number, on the other hand, enables your customers in your new Latin American market to reach your business without having to call a complicated, unfamiliar country code or international number. You can choose between a local number or a French Guiana toll-free number. Either way, when your new customers respond to that number after they see or hear it in an ad, they'll be completely unaware that their call is being forwarded off of their continent to your business back home.
ACTIVATE
You Need a Phone System Backed Up By Big-Time Features
The system is based on call forwarding, which links incoming calls from French Guiana to your business in your home country, but the forwarding service is supported by a range of powerful features that don't cost a single dollar more. Simultaneous dialing calls a few different numbers at the same time. When one line is answered, the others stop ringing. Sequential dialing rings several different lines in a predetermined order to make sure a call isn't dropped if the primary line isn't available. A free trial means that there is no risk, and there is never any contract, obligation or long-term commitment in order to join. Simply select your French Guiana international phone numbers, activate your account, and your business will be ready to start receiving calls in about three minutes. There's no need to wait to join French Guiana's growing economy — and you don't need to set up infrastructure or invest in hardware with a local or toll-free French Guiana phone number.
BUY NOW