Dominica Phone Numbers
Dominica Phone Numbers give you a virtual presence in Dominica.
Toll Free & Local Numbers in 120+ Countries
Activate Now! - Start Receiving Calls in 3 Minutes
Answer Calls Anywhere
No Set-up fees
Cancel Anytime
Getting Dominica Phone Numbers Has Never Been Easier!
How it works – 3 simple steps
1
Choose Your Number
Select a local, national or toll-free number from our vast inventory
2
Activate
Let us handle the sign-up - it takes just 3 minutes
3
Receive Calls
Immediately start receiving calls and servicing your customers
GET YOUR PHONE NUMBER NOW
Improve your Bottom Line with
Dominica Phone Numbers
The people of Dominica are the proud descendents of ferociously independent natives, and the island nation is the home of the last surviving remnants of a people whose history dates back to antiquity. With a Dominica phone number, you can do business in this expanding economy without actually being there. You don't need to set up offices or even set up a phone line. A Dominica virtual phone number puts you in touch with the customers in your new market, all without leaving home. Simply set up a Dominica toll-free number and let our forwarding system do the rest.
ACTIVATE
Dominica: A Nation of Mobile Subscribers is Ready to Call Your Business
Like much of the Caribbean and the world, fixed rate subscribership is declining in Dominica. About 20 percent of the country now has landline service. But when it comes to mobile phones, the country is connected and ready to call your business. All three mobile providers have reported a steady increase in subscribership, with teledensity reaching a level of 150 phones per 100 people. The country is a landing point for the East Caribbean Fiber Optic System and the Global Caribbean Network. Although there is no terrestrial television on the island, many residents have satellite and cable subscriptions. There are six public radio stations and more than a dozen privately owned radio stations. The island is home to nearly 30,000 Internet users, who are supplied by more than 700 Internet hosts.
BUY NOW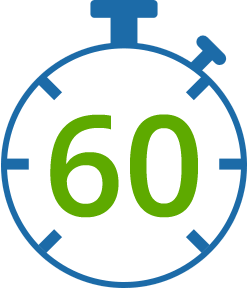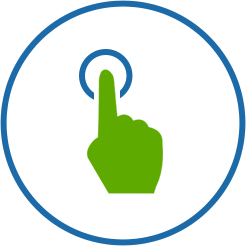 Capture the Market with a Dominica Phone Number from TollFreeForwarding.com
When you do business in Dominica, you have not only the captive audience of the residents who live there, but also the never-ending revolving door of the ecotourists seeking the rugged, virgin landscape that the island paradise has protected. Either way, a Dominica virtual phone number can put your business in the heart of the Caribbean without you ever having to set up physical operations there. Virtual numbers aren't connected to a specific line. Instead, a customer places a call, and that call is then routed to your offices a world away — all without them ever knowing that their call has left the island.
ACTIVATE
Get Started Without any Risk
Not only does TollFreeForwarding.com refuse to hit you with set-up fees, but there are no contracts or other long-term obligations either. You can cancel the service any time you like without any penalty or extra cost. Best of all, there is a free trial period so you can test the service and all of its features without any risk. When the trial ends, you can keep the number you started with, or you can start over with a new number. Once you activate your account, you'll be up and running in as little as three minutes.
BUY NOW