Cayman Islands Phone Numbers
Virtual Phone Numbers for Presence in the Caymen Islands
Activate Now in 3 Minutes
Answer Calls Anywhere on Any Device
No Set-up Fees
Cancel Anytime
Industry-leading Features
Getting a Virtual Cayman Islands Phone Number Has Never Been Easier
Powerful Virtual Phone Features from TollFreeForwarding.com
How It Works – 3 Simple Steps
1
Choose Your Number
Select a local, national or toll-free number from our vast inventory
2
Activate
Let us handle the sign-up - it takes just 3 minutes
3
Receive Calls
Immediately start receiving calls and servicing your customers
GET YOUR PHONE NUMBER NOW
See why over 20,000 customers trust TollFreeForwarding for their virtual phone number needs
Advanced Features of Cayman Islands Phone Numbers
Scheduled Forwarding
Robust scheduling options allow you to route your calls based on the days and hours of your business. Route your calls to your main call center during business hours and to voicemail during non-business hours.
Real Time Reporting
Instantly view detailed information about calls made to your TollFreeForwarding phone number. Learn about your customers' call habits to help make decisions about outbound sales and follow-up.
Call Recording
Keep track of your calls by recording all or some of your calls. Recorded calls are stored in call detail records and can be played or downloaded at any time.
GET YOUR PHONE NUMBER NOW
The Industry's Number 1 for
Cayman Islands Phone Numbers
The Cayman Islands offers business opportunities for many industries. With TollFreeForwarding.com, you can drive into the heart of the country with a virtual number. Using our sophisticated Cloud pbx system, you can forward calls to your office, home, or mobile without sacrificing call quality.
With every incoming call, our system selects from multiple carriers to ensure successful call forwarding every single time. Plus, with Public Switched Telephone Network (PSTN) failover you'll never miss a call. Select a VOIP-enabled phone to forward the call to, and if the call isn't answered, it will be forwarded to another number of your choice.
You can add as many office, home, or mobile numbers as you like – all through our cloud system. No expensive equipment or specialist staff are required. Everything is controlled via your intuitive online dashboard, making it easy to monitor your virtual number.
ACTIVATE
Cloud Features for Simple Call Forwarding
TollFreeForwarding.com lets you manage your account from the cloud, which means you can access and change your settings — or add and remove numbers — from any smartphone, tablet or PC. Every user can access these amazing features to create a professional Cayman Islands phone system for their business:
IVR: Create an automated service that lets callers navigate your system using their alpha-numeric keypad
Voicemail to Email: Use your new phone number to get faxes through email, or even have voicemails sent to your email as attachments
Time/Day Schedule: Tackle time zone issues by forwarding calls to different numbers depending on the time. Forward to customer service by day and voicemail by night
TollFreeForwarding.com's cutting-edge call forwarding technology is trusted by 20,000 companies worldwide. Join them today.
BUY NOW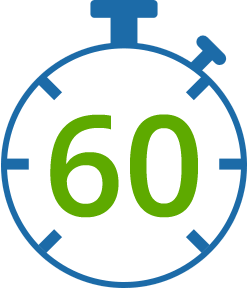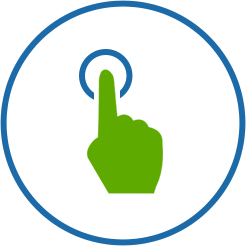 The Largest Inventory of Numbers Around
Sign-up to a Cayman Islands phone number with TollFreeForwarding.com, and you'll be provided a number from one of the largest inventories of virtual phone numbers in the industry. Choose us as your provider, and you'll never be short of the numbers you need. Incoming calls can be routed to your business, your home or even your mobile phone, depending on when the call was made and where you need it to go.
Our Cayman Islands virtual phone numbers provide you with total flexibility. You can activate a number and receive calls in as little as three minutes. Using your online dashboard, you can add new numbers or remove existing ones, and monitor your Cayman Islands numbers with online call reporting. Control is left firmly in the hands of you and your business.
Sign-up today to connect directly with the market you want to penetrate without the headache of setting up physical call centers.
ACTIVATE
Pricing that Keeps you in Charge of your Bottom Line
No matter the size of your business, you'll be keen to keep an eye on your finances. Thankfully, a Cayman Islands phone number with TollFreeForwarding.com comes with a variety of packages and payment options, keeping you firmly in charge of the bottom line.
We have virtual phone solutions for businesses of all sizes and requirements. For those investing in their first Cayman Islands phone number, select our pay as you go option. You'll only pay for the call forwarding minutes you use, allowing you to test our systems before you commit. Once you've seen the value a virtual phone system can bring to your business, choose from our Starter, Medium, or Large packages for monthly minutes that match your organization's requirements.
No matter the package you need, each comes with no set-up fees and no long-term contacts. You can cancel at any time, providing total flexibility at a price point that suits you.
BUY NOW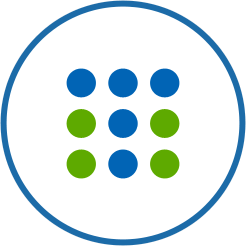 Join over 20,000 customers already using TollFreeForwarding
Setup in just one minute. No credit card required. Cancel any time.
GET YOUR PHONE NUMBER NOW